At HVAC.com, our writers create solutions that put you in control of your HVAC system. Our product reviews and recommendations are researched and backed by real buyers and industry experts, not dictated by our partners.
Think about your work week so far: how many times have you said a simple 'thank you' to a team member? If you aren't acknowledging jobs well done, or individual and team accomplishments, how do your heating and cooling employees know if you notice their hard work? How do they know if you even notice it?
Recognition of and rewarding the accomplishments of your employees goes a long way toward building a positive and uplifting company culture. We're not necessarily talking about performance rewards such as sales spiffs, not to say they aren't valuable for driving your team to meet specific sales goals. We're talking about recognizing and rewarding the employee "performances" which make your business better, like when a technician goes above and beyond to help a customer, or simply the unwavering positivity your office manager displays every day on the job, or recognition of certain milestones such as an employment anniversary or when a new certification is obtained.
So, can your employees easily tell you value their contributions, or are they left wondering if they are an asset to your team?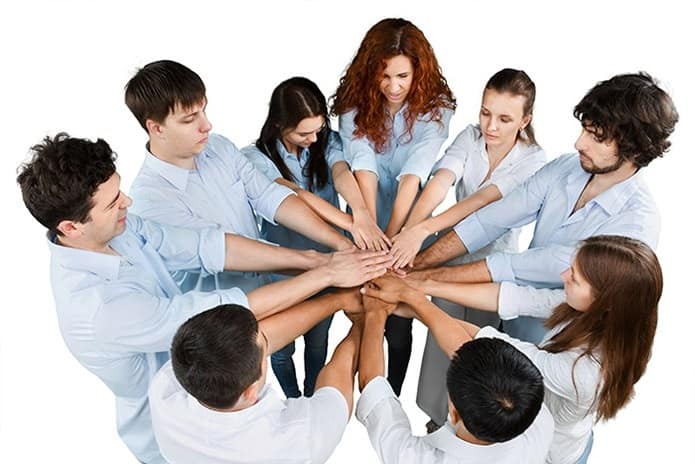 Effective Reward Strategies for Heating and Cooling Employees
Employee incentives are widely popular in the United States. Over 50 percent of the nation's organizations utilize an incentive program, spending more than $77 billion yearly on rewards issued to employees.
These can be formal incentive policies which detail certain goals to be met or accomplishments to be achieved, as well as the reward given for the employee accomplishment. Examples of such policies could include rewarding:
Cost-savings suggestions
Perfect shift attendance
Employment anniversaries
Spot awards are more informal, and are a reward that can be given as the need arises. A manager might give a spot award to an employee after receiving a positive review of their service on Yelp, or as a gesture of appreciation when an employee takes on an extra task for the benefit of the entire team.
Recognition is a Key Reward
Whichever reward tactic you choose; either or a combination of both; recognition of the job well done is an important component. Your recognition of a job well done can be the reward in itself, as appreciation is a basic human need.
Recognition and praise sends a message to your employees: their work is valued. While you may not have funding for elaborate or costly rewards now, you'll find that a handwritten thank you card along with an announcement at your next company meeting can be just as effective. Even if you offer your employees monetary or otherwise tangible rewards, the reward is a token presented in recognition of your employee's accomplishments.
Types of Rewards
While cash bonuses are an obvious option for an employee incentive, this isn't the only option available to employers who wish to show their appreciation for a job done well. In corporate employee incentive programs, prepaid gift cards are most often utilized; over 75 percent of incentive planners say prepaid gift cards are among the most effective reward when it comes to achieving increased engagement and loyalty. They also cite their ease of use and issuance as the reason prepaid cards are preferred, compared to other types of rewards.
In addition to cash and cash-like options, employee rewards can take many forms. What you offer your heating and cooling employees doesn't have to break the bank – even simple gestures show employees your appreciation for their efforts.
Perks: front-row parking, casual dress days, additional paid time off
Experiences: one-on-one lunch, attendance at an industry trade show or seminar, vendor tour
Swag: logo gear such as jackets, messenger bags, YETI mugs
Your Business Benefits from Rewarding Performance
Showing your appreciation of an employee's job well done presents great returns for your business. Overall, you'll build a high-performing team of lasting players while improving your chances of attracting top talent, should the need arise.
Increased Engagement
Boosting heating and cooling employee engagement is a key benefit of rewarding employee performance. Better engagement among employees has been shown to increase work performance and build company loyalty. Recognition of a desired behavior is classic behavioral psychology – when you recognize the performance you want to see from your team, repetition of that behavior is encouraged; when those rewarded behaviors align with the mission of your business, you'll see an increase in the behavior, thus productivity.
When overall engagement is higher than average within a company, the business benefits from higher sales and profits, along with stronger customer loyalty.
Employee Retention
Lack of appreciation is one of the most common reasons heating and cooling employees give for leaving a company. Burn-out on the job is another common complaint, which can be caused by feeling unappreciated. These reasons and more lead to employee turnover, which costs a business significantly on the investment made in the former employee as well as the investments to be made on their replacement – to the tune of thousands of dollars.
Rewards can help a company improve heating and cooling employee retention. Recognition and reward for their efforts instills a sense of accomplishment and purpose within your employees, and reinforces that the work they are doing is meaningful. You'll experience higher retention of valuable employees as their job satisfaction increases and stress decreases.
Advantages in Recruiting Talent
A focus on recognizing and rewarding a job well done enhances company culture. These actions work to build a positive environment within your workplace, creating an atmosphere where employees want to be, that fosters valuable, long-lasting relationships.
By creating an environment your current employees want to work in, you're also building one that will attract valuable talent when openings arise. Initiating a recognition and rewards program for your team now will allow you to build the company culture you desire and a program which can be utilized as an employment perk in your future recruiting practices.
Recognizing and rewarding your heating and cooling employees by giving them a simple 'thank you' to presenting them with a token of your appreciation will have an immense impact on individual morale, team engagement, and the success of your business overall. If you're not already, make the commitment today to begin recognizing each employee's achievements and making it a point to let them know you've taken notice.
If you found this article helpful, we invite you to visit commandcenter.hvac.com. The team at HVAC.com developed an online software called The HVAC.com Command Center specifically for home services professionals to help you get more leads and close more jobs, predictably and profitably. Sign up for free today to get access to tools and services that will help you grow your business!