HVAC Sales Tips for Contractors: Skip the Hard Sell and Offer Options Instead
At HVAC.com, our writers create solutions that put you in control of your HVAC system. Our product reviews and recommendations are researched and backed by real buyers and industry experts, not dictated by our partners.
Guest Post Written by Steven Raines
To feel good about a purchase, customers need to be in control of the decision. Hard pressure tactics leave customers feeling buyer's remorse almost immediately because they feel like they've been put in a weakened position. So how do you effectively make a sale without pushing the customer AND produce long-term advocates for your business?
Selling with Choice
Customers hate to be sold but love to buy, so you need to let the customer buy. One effective way to do this is to expand the choices available to the customer. If the customer only has two choices and one of them is not buying, the odds aren't in your favor. Maybe the customer wants to buy but has an objection to price, or the brand of equipment your using, or the warranty on the equipment. Any one of these can turn what could be a sale into a "No."
While you're troubleshooting, ask the homeowner about their chief concerns. They'll give you hints about what to vary across your options (quality, price, efficiency, timeframe, technology), and what to keep fixed (like no exterior changes). Your presentation will show you listened, raising the odds in your favor.
Provide Options Based on What Matters To The Customer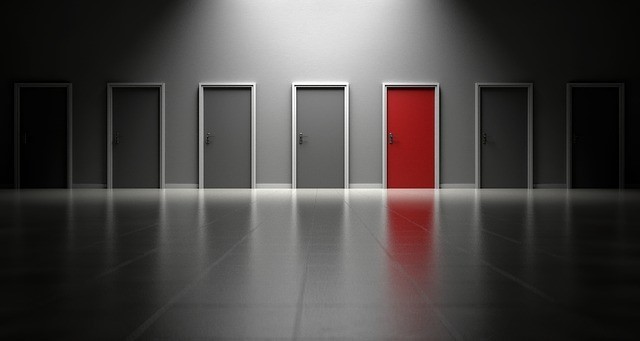 The most basic level of providing a customer buying options is the Good/ Better / Best approach. This means differentiating your offering on the value to the customer and letting them decide what is important to them, without judgement or pressure.
If you're doing a hot water heater install, that might look like this:
Good – Repair the existing unit
Better – Replace the existing unit with a standard tank
Best – Replace the existing unit with a tankless product.
As you go up the scale, price increases along with value. The repair will only be good for so long, the standard unit will get the customer back to where they were before the problem (with the prospect of a long life and new warranty), and the tankless unit provides the additional comfort of always having hot water.
The customer now has a choice that is based on what he or she finds valuable. Compare this to the message you send when you only offer to fix or replace the unit.
"If I don't fix this you won't have hot water."
Giving a customer options makes them think about how they want to address the issue:
Do they just want it working again?
Do they want peace of mind?
Do they want premium comfort?
When the customer is thinking about how they want to address it, it means they aren't thinking about if they want to use you to do the work. A potential "No" or "Let me think about it" is now a "Which option should I choose?" You've shifted the conversation from "Yes" or "No" to "Which one do you want?"
What is key is that the customer needs to be making the choice and you, as the sales person, aren't suggesting any one choice is better than any other. You should always be driving home that the best choice is the one the customer feels right, because all the options you presented are good options! It's not about the customer choosing "the right" option. It's about them choosing the best option for them.
Customers who feel that they have been given good options and have made a choice feel better about the results and are more likely to recommend you to others. Of course, you are welcome to talk about how great it is at Christmas at your house when family is visiting and everyone has hot water because of your tankless unit… so long as you don't hard sell. Keep your message on that what's right for you (or anyone else) isn't necessarily right for this customer.
Don't Offer "Fake" Options
Maybe you are starting down a furnace that needs to be replaced. You can tell the customer that you can fix it but to do so is probably going to be more expensive than a replacement. That isn't really a choice. In many ways, this is worse than only offering one option and it calls your integrity into question. An option is only an option if the customer believes it's a viable choice. So how do you provide options when you are limited by what what is practical or safe?
Use Options in Place of Discounts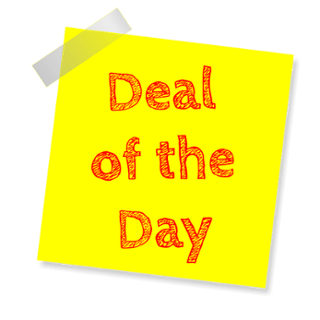 Anytime you give a discount to make a sale, you're subtly telling the customer that you could have done a job for less, but were trying to get more out of them. That's never a good way to build a long-term relationship. However, buy offering variations of the same service, you can keep your prices fixed and give the customer flexibility. In addition to (or in place of) the Good / Better / Best approach, you can turn a single option into multiples with add-ons. How do you do this?
Start by setting your base price on a quality unit. Then offer a lower cost alternative. Maybe the unit in this option doesn't have the quality track record of the one from a premium manufacturer, or is less energy efficient, or isn't manufactured in America. Then, add a premium option that includes the same product at the standard option but includes an annual maintenance agreement or an add-on (like a humidifier or UV Filter).
What remains important is that the customer is making a choice from a list of good options and you haven't had to offer a straight-up discount. Of course, you can always use a discount to close a sale, just make sure you know what the discount is going to cost you.
Finally, make sure that you keep track of all the proposals you've offered a customer. In non-emergency situations, the customer may hold off on deciding on an option. If you don't know what you offered, you won't be able to follow up later. Good record-keeping of proposed options and leave-behind quotes are a great way to find opportunities. Turn "calling on open proposals" into a routine activity and you can earn business from your existing customers during the slow season.
About the Author
Steve Raines is the Co-founder and COO of Field Nimble and Pointman. Since 2007, Steve has been passionate about helping residential home services professionals run more efficient and profitable businesses with software and mobile technologies. Steve regularly blogs on topics of small business ownership on the Field Nimble Blog.