At HVAC.com, our writers create solutions that put you in control of your HVAC system. Our product reviews and recommendations are researched and backed by real buyers and industry experts, not dictated by our partners.
One of the most important components of an air conditioner may be the thermostatic expansion valve, also known as the TXV. However, you will rarely hear about an AC expansion valve unless you're an HVAC technician or curious about how things work. It's worth understanding what a thermal expansion valve is and its purpose in case you ever need to troubleshoot your air conditioner.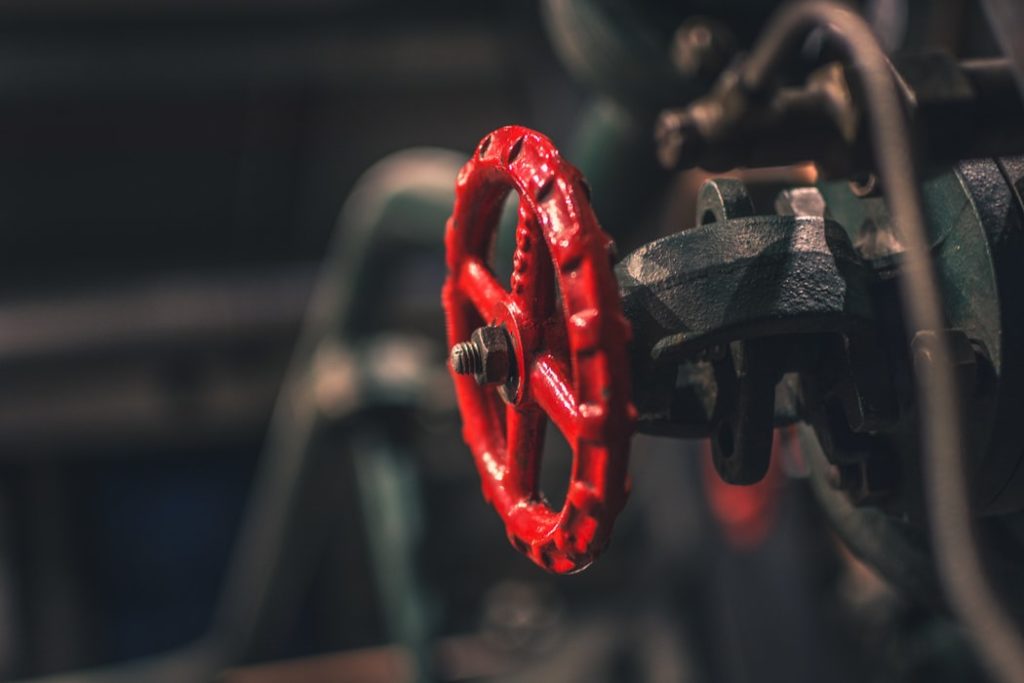 What does an HVAC TXV do?
A TXV is essentially a meter. It controls the amount of refrigerant that is released to your air conditioner's evaporator by dropping the pressure between the liquid in the line and the evaporator. This change causes the refrigerant to boil and change from liquid form to a vapor. It's all part of how your AC cools. 
The thermostatic expansion valve measures the superheat from the liquid refrigerant being boiled off in order to maintain a constant temperature. Superheating occurs when the gas temperature rises above that of the liquid's boiling point. It's important because the refrigerant must boil off (or superheat) before it travels to the compressor or it could damage it. Depending on the heat reading, the AC expansion valve will increase or decrease how much refrigerant flows to the evaporator.
Types of thermal expansion valves
Thermostatic expansion valves come in two types: externally- or internally-equalized. Internally-equalized valves experience pressure at the evaporator intake or inlet and use the evaporator's pressure at the inlet to "close" the valve. They're used with evaporators that have a high pressure drop so the valve can control the system at a higher superheat. 
For externally-equalized valves, the evaporator pressure is located at the evaporator's outlet. An externally-equalized TXV uses the evaporator's outlet pressure, making up for pressure drops through the evaporator. It's typically located within six inches of the sensing bulb at the top of the suction line before traps.
Benefits of TXV
A TXV's role is to make sure the liquid refrigerant is flowing into the evaporator at the right rate to maintain a constant superheat. The minimum efficiency for modern AC units is 13 SEER. A thermal expansion valve keeps the system running as efficiently as possible while protecting the AC compressor from damage that could be caused by liquid refrigerant.
What causes a TXV valve to go bad?
Thermal expansion valves work under extremely high pressure and temperatures that fluctuate up and down. The valve's parts are bound to wear down over time from the fluctuations. 
A TXV valve can fail if it's too open and overfeeding or too closed (underfeeding). Contaminants from a dirty evaporator coil, oil, or moisture can cause the valve to get "sticky". In addition, a blocked return air vent can cause a TXV valve to go bad.
Bad TXV valve symptoms
It's sometimes difficult to diagnose a bad TXV valve since the symptoms are similar to an underfed system. However, some of the most common (and easiest to identify) bad TXV valve symptoms are:
There is frost on the evaporator
The AC compressor is running constantly
Can a TXV valve be repaired?
A TXV may be repaired depending on the issue. Inspect the sensing bulb, making sure it's attached to the suction line and there are no breaks or kinks in the tube. Look for frosting before the TXV, which could be a sign that the screen before the thermal expansion valve is clogged or restricted. 
You can try unclogging the valve by cleaning the inlet screen or replacing the power head. If the TXV is still stuck, adding a lubricant like A/C ReNew to the system could help free the valve.  
How much does it cost to replace a TXV valve?
Trying to diagnose or troubleshoot a faulty TXV can be difficult and time-consuming. In most cases, you may be better off paying for a TXV valve replacement. A TXV valve replacement cost depends on your area. According to HomeAdvisor, the cost to replace a TXV is between $100 and $500. 
Resources for how to replace a TXV valve
A TXV replacement can be complex and is best left to a trained HVAC professional. Working with refrigerants requires an EPA 608 license, so a trained HVAC specialist is a must. Improper installation or replacement could cause damage to your air conditioning system. 
Nevertheless, if you're curious about how to replace a TXV, the following resources provide good information. The resources include video and photo tutorials which can be helpful for visual learners.
These are just a few samples of online sources available for how to troubleshoot or replace a TXV valve. You may find additional guidance from the part manufacturer.
Why replace an HVAC TXV
A faulty TXV valve can cause your HVAC to stop functioning properly. Repairing or replacing it can extend the life of your system and help it run more efficiently. Knowing the symptoms of a faulty or failing TXV can help you determine when to bring in a technician for repair or replacement.