At HVAC.com, our writers create solutions that put you in control of your HVAC system. Our product reviews and recommendations are researched and backed by real buyers and industry experts, not dictated by our partners.
The current residential geothermal tax credits are slated to expire at the end of 2016. Currently, homeowners who install qualifying geothermal heating and cooling systems are eligible to receive a 30 percent federal tax credit.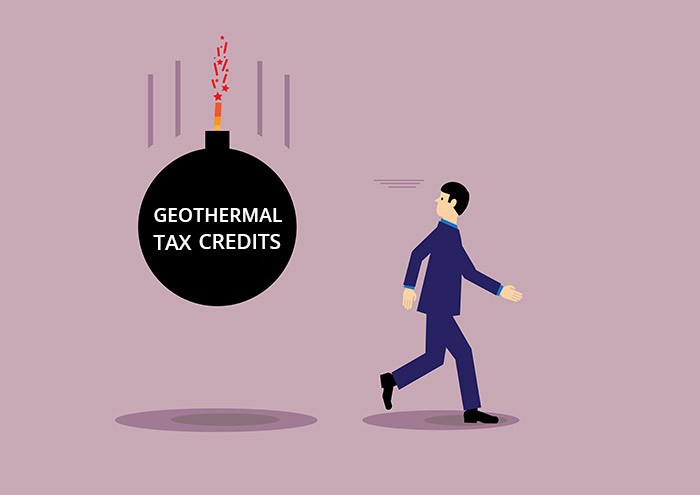 Is the geothermal boom ending?
Since the tax credit was put in place in 2008, contractors throughout the country have realized an uptick in geothermal installations. Many credit the tax credit in making these costly systems more affordable for homeowners. With an end to the credit, the market for residential geothermal systems will be limited to higher income households, erasing a large portion of the current market. With no word on an extension of the geothermal credit, contractors are left to wonder if they can count on this business after 2016.
Fighting for an extension
Doug Dougherty, Geothermal Exchange Organization (GEO) CEO and president, says his organization is focused on encouraging Congress to extend the current geothermal tax credits. Advocates and board members have already made over one hundred trips to Capitol Hill in efforts to inform lawmakers of the value presented by the tax credits.
While the U.S. economy tanked in 2008 as the residential geothermal tax credit was introduced, Dougherty reminds lawmakers that in the four years after the end of recessions past, the new home construction market boomed. The 2008 credit essentially could not be used to its full benefit because of the recession; now that the new home construction market is strengthening, GEO calls for an extension of the credit so it can be used to the fullest benefit.
Enertech Global president and CEO Steve Smith states that feedback from lawmakers has been positive so far. A four-year extension of the credit before an eventual phase-out will allow manufacturers and contractors to boost installations, thanks to today's growing economy.
What will happen to geothermal contractors?
At this point, it's all speculation as to whether or not the residential geothermal tax credit will be extended at the end of 2016. If the credits do not renew, the geothermal industry will still exist; the systems offer true value, and lifetime costs make a sweet selling point.
There is likely to be a decline in sales once the tax credit expires. Contractors who jumped on the geothermal bandwagon solely to maximize sales due to the tax credit will probably drop out. Those who are committed to geothermal do an excellent job of presenting system benefits to homeowners, and will continue to do so.
Advocates are calling for a phase-out of the tax credit rather than a drop-off. They predict the U.S. geothermal market will likely see the same results as Canada did after the ecoENERGY Retrofit tax credit expired; a 20 percent market decline, which rebounded to sales levels prior to the credit's introduction within two years.
Do you have a plan to grow your geothermal business or shift focus if the tax credit is not extended? We'd love to hear your thoughts; comment below.