What is an AC Duct Vent and How Do I Clean it?
At HVAC.com, our writers create solutions that put you in control of your HVAC system. Our product reviews and recommendations are researched and backed by real buyers and industry experts, not dictated by our partners.
AC duct vents can be cleaned using a vacuum or damp rag. Getting air ducts cleaned eliminates built-up dust and debris, preventing it from circulating into your home, negatively impacting your indoor air quality.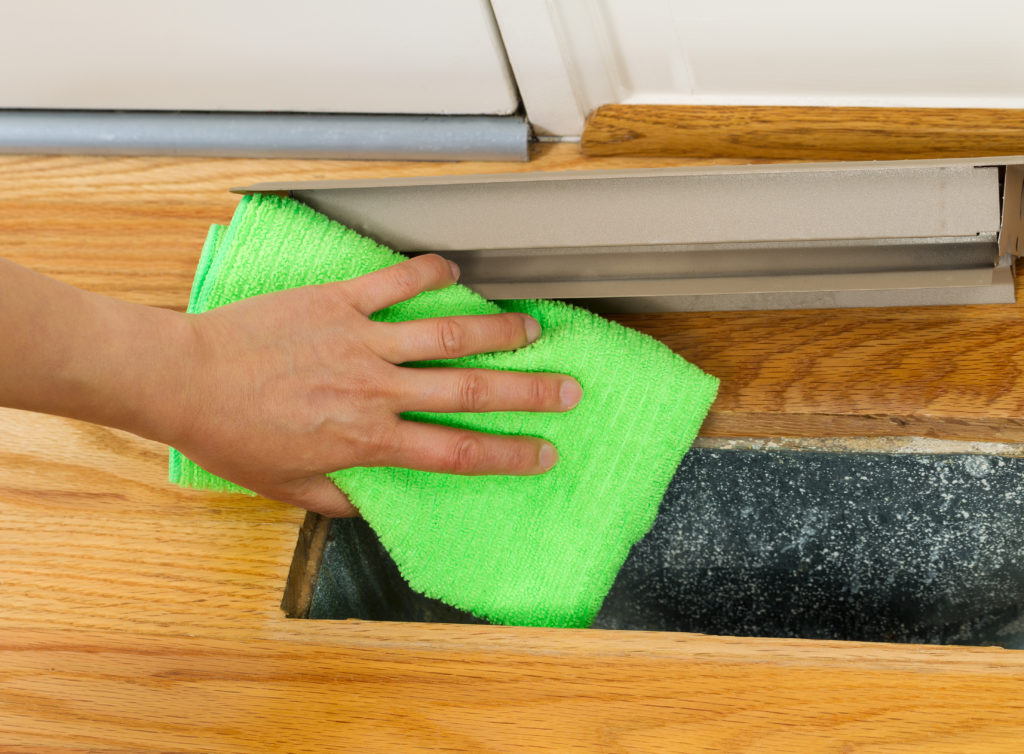 How To: Air Conditioning Duct Vent Cleaning
When getting your air ducts cleaned, follow these steps with your AC duct vents:
Shut down your HVAC system to prevent debris from the cleaning process circulating throughout your home.
With a vacuum or damp rag, clean away loose debris from the floor vent or register.
Remove the AC duct vent from the floor, wall, or ceiling. Lay down a newspaper or towel, and place the dirty vent on top of it as you work to keep the area clean.
Vacuum the exposed area within the vent to remove debris.
Clean the air conditioning duct vent. Metal vents can be ran through the dishwasher. Hand wash plastic, wood, or painted vents.
After the AC duct vent is dry, reinstall it securely.
Getting Air Ducts Cleaned Professionally
If you don't want to clean your AC duct vents yourself, many local HVAC companies offer services that make getting air ducts cleaned simple! Professional air conditioning duct vent cleaning not only cleans the AC duct vents throughout your home, but your entire duct system. Ducts are vacuumed free of dust, dirt, and other debris, preventing them from recirculating back into your home as air moves through the system.
Getting air ducts cleaned offers many benefits, such as:
Keeps your interiors cleaner by eliminating debris that can cycle back into your living areas.
Improves HVAC system performance by keeping debris from settling on components, burdening the system, causing excess energy consumption and potential breakdowns.
Improves indoor air quality by eliminating contaminants such as dust, dirt, pet hair and dander, along with other allergens that cause symptoms in household members when exposed.