Establishing Human Resources for HVAC Businesses
At HVAC.com, our writers create solutions that put you in control of your HVAC system. Our product reviews and recommendations are researched and backed by real buyers and industry experts, not dictated by our partners.
Your employees are your HVAC company'smost valuable resource. Your small staff works hard and playsmany roles.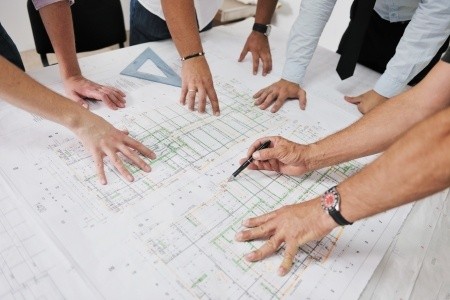 In a small business, formal HR policies aren't always created. You may lack the funds to develop an HR department and the staff to manage it. If you overlook HR importance, your company goes without needed guidance.
This is the right time of year to work on your business. Focus on setting up human resources for your HVAC company. Human resources for HVAC companies build better workplaces. Your workers will benefit and your business will grow as a result.
Issues Human Resources for HVAC Businesses Should Address
You won't build an HR department in a month. However, you can implement solid business processes and create a solid foundation to help your company grow.
Remember to be mindful of employment laws to protect your business. Human resources for HVAC should be reviewed for compliance.
Hiring Issues
As we all know, acquiring and onboarding a new employee is time consuming and expensive. You want to maximize your chances of getting it right. Your HR policies can fine-tune hiring practices and minimize risk.
Job Descriptions
Write clear job descriptions for every position. A high level of detail will help you classify workers. Include required skills, working hours, and the supervisor for each role.These steps show your current workers and new hires what is expected of them. Vague descriptions promote confusion and poor performance.
Orientation for new employees
To expedite each new employee's acclimation to the company, complete tasks before their first day. Outline a process specific to your heating and cooling business. For example, accounts for company email and software should be set up. Company-issued technology should be ready for use. Prepare training information and company literature.
Outline a process which every new hire will go through on his first day. In addition to training, include a site tour and introduce employees. With a clear onboarding process, new hires can begin contributing right away.
Employee Retention
Retaining your talent should be a priority. HR policies should be in place to nurture professional development.
Performance reviews
Performance reviews should be performed on a consistent basis. Don't conduct them one year and skip the next. HR policies define the frequency of reviews, who conducts them, and what performance categories are reviewed. All performance reviews should be documented. This can protect you in the event of legal action.
Employee development plans
Development plans provide a roadmap, allowing employees to improve their talents to benefit your business. In your HR policies, define a process for creating employee development plans. Identify gaps in your training process and close them. Position your business for success through leadership succession planning. Develop the skills and traits needed when current leaders step down.
Employee compensation and benefits
HR policies should outline the benefits you'll offer and their terms. Lay out pay schedules and how paid time off is accrued. Explain sick leave policies.
Is your benefits package in line with industry standards? Reevaluate often to stay competitive.
Poor Performance & Firing Issues
Reprimanding or letting go of an employee should be a clear-cut process. HR policies offer guidance for tricky times. They also protect your business if legal claims are made.
Reprimanding Employees
To limit liability, your HR policies should address workplace behavior. Outline what actions will not be tolerated and how violations will be handled. Such behavior policies provide clear expectations to minimize occurrences of alleged unfair treatment.
Employee Termination
Give a departing employee information on payment of final wages and accrued paid time off. If the termination is "for cause", such as a violation of company policy, document the reason and if possible, have the departing employee sign a form where they acknowledge the reason for termination.
Your HR policies should address how others will be told of personnel changes. Decide how you will communicate this decision, and limit the details. If customers will need told of the change, determine how they'll be told.
Communicating HR Policies
Use the points you've addressed to form an employee handbook. Continue to update it as you develop new and rework old policies. All employees should be given a copy of your company policies when they are hired and an updated copy any time the policy changes. With definitive policies in place, you're better protected from liability.
It's your duty to communicate HR policies to your team. Once you have developed these policies, schedule a meeting. Review the policies and allow staff to ask questions. Be clear about your expectations so your team knows what standards must be met.
Benefits of Establishing Human Resources for HVAC Businesses
Unlike the equipment you work with, people are not as consistent. Human resources for HVAC companies address the human element. HR develops people into positive contributors to the business and gives them a clear roadmap to follow.
Creates Positive Company Culture
HR helps business owners build a company culture that supports success. Your players need to work together to be successful. HR creates practices to guide their interaction.
Your HR policies give clear expectations for employee roles. Improve performance by outlining roles within the company. Explain the chain of authority clearly to aid conflict resolution and personnel challenges. Your policies work to sustain positive employee relations.
Makes Companies Competitive
HR policies make your heating and air company competitive. They'll attract new talent and keep valuable players on your team.
With HR issues off your plate, you have more time to focus on business issues. Your team – your human resources – will have a playbook to guide them in critical matters. Put the effort in now to begin setting policies which will guide your business's growth.