HVAC.com's Guide to Heating: Installation, Maintenance, Repairs, Cost & More
At HVAC.com, our writers create solutions that put you in control of your HVAC system. Our product reviews and recommendations are researched and backed by real buyers and industry experts, not dictated by our partners.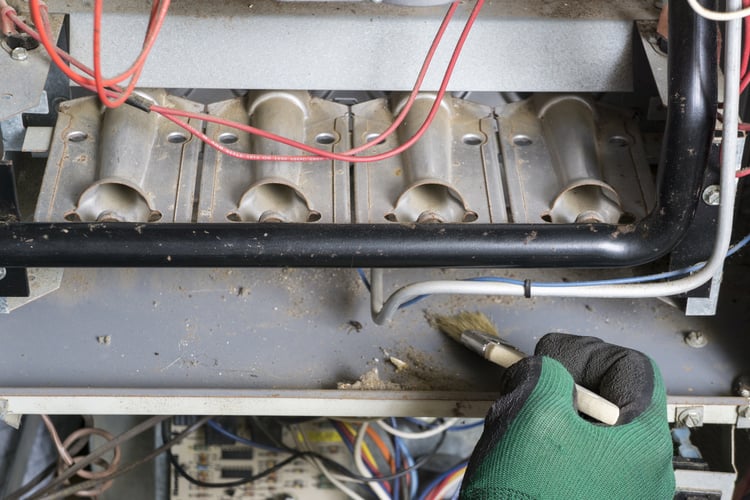 Homes throughout the U.S. need reliable heating systems that provide comfortable and safe temperatures throughout the cold winter. No matter where you are, when outdoor temperatures dip, heating systems kick on to keep your home nice and warm.
Heating systems use various equipment to keep indoor spaces warm. Over their useful life, they have maintenance and repair needs – some are simple enough for homeowners to perform, while others require the assistance of a heating contractor.
HVAC.com has compiled what you need to know about heating systems. We cover system types, installation, repairs, maintenance, and more! Learn more about heating systems so you are well-informed to make smart purchase decisions and care for your heating system over its years of service.
Types of Heating Systems
Homes in the U.S. use various types of heating systems. The right choice for your home depends on your area's climate and heating needs. For heating installation, consider the following system types:
Furnaces: Furnaces are typically powered by natural gas, liquid propane, heating oil, or electricity. They burn fuel to create heat that is added to the air. This reliable heating system is widely used across the country.
Heat pumps: Heat pumps provide both heating and cooling through the transfer of heat between a home's interiors and the outdoors. They run using electricity, and either exchange heat between air sources, or natural sources, which are known as geothermal heat pump systems. Geothermal systems can be more widely used, while air source heat pumps provide sufficient heating in mild climates.
Boilers: Boilers heat water and create heating in the home through the use of hot water or steam. These systems are found in older homes and are also used in newer ones.
In-floor heating: In-floor heating installation is a network of fluid filled piping or heating coils installed typically below the floor of a room, but are also sometimes installed within walls or ceilings. They warm rooms through radiant heating, and can also be used outdoors in driveways and walkways.
Ductless heating: Ductless mini-split heating systems use individual air handlers installed throughout a home which are connected to a central outdoor heat pump. They do not use ducts and deliver zoned heating and cooling to the areas in which they are installed.
Popular Brands for Heating Installation
The HVAC industry is home to many great brands who manufacture quality heating equipment for home use. Check out the following heating manufacturers when you plan your next heating installation:
Heating Installation Considerations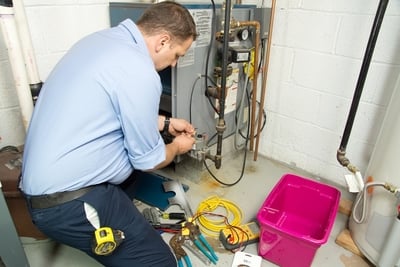 Your heating contractor is available to help you determine the best heating installation type for your home, including heating equipment selection. In addition to the selection of the type of heating system and brand, the following factors are considered when you undergo a new heating installation in your home:
Fuel Source
Natural gas is a commonly used heating fuel across the country due to its low price compared to electricity. Some homes don't have natural gas hookups so electric heating installation may be the preferred choice to avoid the expense of running gas lines to the home.
Capacity
To determine what size heating installation is needed, the home's heating load must be configured. Heating equipment comes in a variety of sizes, it is not one size fits all. To determine heating load, many factors are considered such as square footage, ceiling height, construction type, directional exposure, and more.
Energy Efficiency
New heating installations offer higher energy efficiency levels than before. Generally, the more efficient your heating equipment, the more it costs upfront, but the more you are able to save on your heating bills.
Cost of Heating Installation
Heating installation varies in price, due to the factors above and other considerations specific to your home. When you undergo a new heating installation, the following costs are average across the country:
Furnaces: $4,200
Air Source Heat Pumps: $5,000
Geothermal Heating Systems: $10,000 and up
Boilers: $4,000
Ductless Heating: $4,000 and up
In-floor Heating: $10 per square foot
Heating Maintenance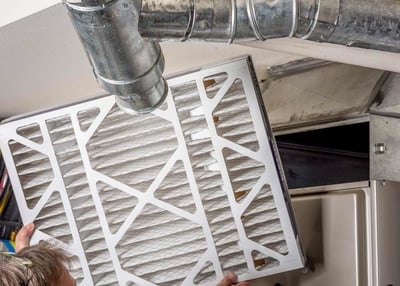 Heating systems require regular maintenance to maintain performance and efficiency. Preventative heating maintenance is performed by your HVAC technician each year to give the system the professional heating service it needs to optimally perform through the winter. Always schedule heating maintenance with your HVAC company for the heating help your system needs to make it through heating season.
In addition to professional heating help, the heating maintenance steps for homeowners include:
Inspect and change furnace filters on a regular basis
Keep registers, vents, and return air grills uncovered
Keep the areas surrounding heating equipment clear of items and debris
Check carbon monoxide detectors
Adjust thermostat schedules for heating season
Heating Repair
Over its years of useful life, your HVAC system will likely encounter the need for heating repair. Heating repair varies from very minor issues to severe ones, and have the potential to drastically limit performance or even take your equipment out of commission. Operating your heating system when repairs are needed risks permanent equipment damage.
With such a range of issues that can go wrong in a mechanical system, the cost of heating repair is difficult to pinpoint. Homeowners typically pay an average of $270 per heating repair, but costs can range over $1,500 depending on the issue at hand. Be prepared to pay a service call fee for a heating technician to inspect and diagnose your system, which is usually $100 or less, except in the event of a heating emergency.
10 Things You Should Know About Heating
The top 10 takeaways from this heating guide that you need to remember are:
There are many different types of heating systems. Work with your heating professional to determine the best choice for your home.
There are many quality brands of heating equipment available. Explore major brands to determine the best solution for heating installation in your home.
Fuel source is a major consideration when selecting a heating system. It affects the equipment price as well as the price you'll pay to heat your home over the years.
Heating systems are not one size fits all – a professional needs to calculate your home's heating load to determine the appropriate size.
Heating systems vary in price from one type to the next, and factors such as fuel type, energy efficiency, and capacity all factor in to your total.
Heating systems need both professional maintenance and attention from homeowners to optimally perform throughout heating season.
Never skip a preventative heating maintenance visit with your HVAC professional.
Heating repair is a complex issue, sometimes problems are minor or major. Heating repair averages about $270 in cost but can be much higher depending on the problem at hand.
Most HVAC contractors charge a service call fee when heating repairs are needed. This covers diagnosis of your heating problems.
Never operate your heating system when there is a performance problem at hand – you risk doing extensive and permanent damage to your heating equipment.
Additional Resources
Understanding Your HVAC System: Heating, Air Conditioning & Ventilation
Benefits of Quality Installation for a New HVAC System
HVAC.com's Guide to Furnace Installation, Maintenance, Repairs, Cost & More