HVAC Industry Analysis: Growth Rate & Our Changing Workforce
At HVAC.com, our writers create solutions that put you in control of your HVAC system. Our product reviews and recommendations are researched and backed by real buyers and industry experts, not dictated by our partners.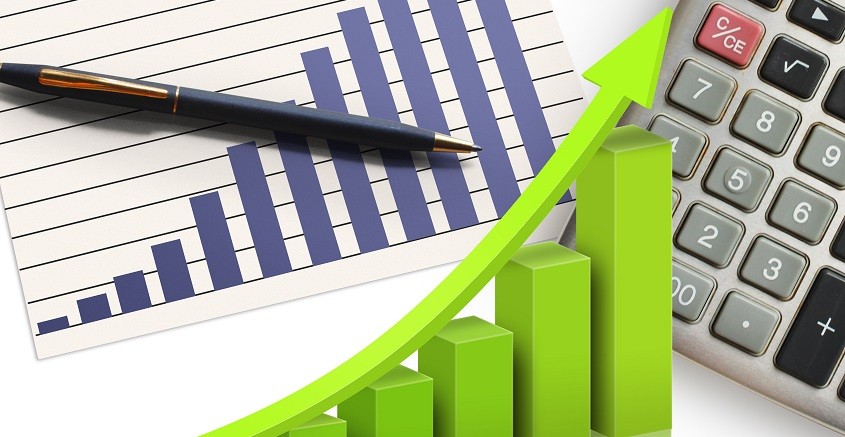 The HVAC industry is growing and evolving. New innovations are opening doors, creating opportunities for new markets to conquer and business growth.
To do so, you need a team of skilled professionals. But, we're at a strange time in our industry – the workforce is changing. Older professionals are nearing retirement, who make up a significant portion of our workforce. Job growth in the industry is set to explode. With more jobs available than talent, how will your business capture the workers you need to keep things running?
Know what you're up against – our HVAC industry analysis will help you understand the industry's changing workforce and how to best position your business for success.
HVAC Industry Analysis: Market Size and Growth Rate
The HVACR systems market was an $81.1 billion market as of 2015. The market is expected to grow by 5.5 percent each year through 2020, leading to opportunity worth of $130.7 billion by that time, according to the News.
Refrigeration is expected to be a major player in this growth, as the demand for food processing and cold storage expands. Booming construction markets are adding demand for contractors – the residential construction market is back, and economic activity is increasing, expanding the need for residential and commercial HVAC services.
HVAC Industry Analysis: Our Evolving Workforce
You've likely heard the rumblings for a while now – we're slated to see a workforce shortage in the HVAC industry. Baby boomers are leaving the industry in large numbers.
Despite projected industry growth, we could see a talent shortage of over 138,000 employees by 2022! Contractors won't just be fighting against each other to fill positions empty by retirement, but to fill new jobs created by the market's increasing demand.
Today in 2017, most contractors are still in good positions with plenty of interest and talent. Don't take your current position for granted – it's time to be proactive about how you're going to fill positions in the coming years. Watch the ongoing HVAC industry analysis and assess the opportunities available for your business.
Becoming a Business People Want to Work For
Per the HVAC industry analysis, you'll soon be facing new competition from your competitors – competition over talent, not just customers. To gain traction over the industry-wide talent shortage upon us, now is the time to develop your business into an employer people want to work for.
Contractors need to take part in developing the workforce key to business growth possible within the HVAC industry analysis. Shortage aside, employee turnover is costly for business owners. In addition to attracting talent, you also must be able to retain new employees.
Once you've got new talent, you need to keep them onboard. Turnover is costly – an estimated 200% of a year's salary for highly-skilled roles. Advertising a position, interviewing costs, training, low productivity and engagement, impact to the team – these are just some of the expenses involved in employee turnover.
Because of the talent shortage, it will be more critical than ever to lower your turnover. Finding talent will be a tough process, so once they're in your door, you don't want to risk a loss. Work now on the tools you'll need to battle turnover in the midst of the talent shortage – these developments will also help you keep the talent you already have.
Below are some ideas which you can adapt that differentiate your business from your competition in terms of employment.
Benefits
Benefits such as health insurance and retirement savings aren't always offered in our industry, but they are a must to stay competitive and attract career employees. These benefits show you're invested in your employees' lives and well-being, now and in the future. Company-matched retirement contributions encourage employees to plan for their future while showing you care about their lives after retirement. Health insurance for employees and their families is sometimes the sole reason a job is taken or left – you cannot afford to miss out on top incoming talent because you're not offering basic benefits.
Consider extending benefits packages to all employees, not just full-timers. Part-time employees may make up part of your workforce, they may grow into full-time positions. It can be hard to find a position with benefits under 40 hours a week – offering traditional benefits for part-timers will be a big draw that positions your company more favorably than others competing for the same talent.
Perks
Quirky perks are all the rage it seems in tech and other creative industries – but perks like nap rooms aren't very practical for the HVAC industry. Just because the off-the-wall ideas you read about aren't suited for our industry doesn't mean you can't come up with some creative and attractive perks that do fit your workplace. Perks are added benefits outside of traditional benefits packages and salary. What ways can you make your employees' lives a bit easier with the resources you have?
Technicians, sales staff, and other team members may drive company-owned vehicles. Could you extend that use to take home, for employees living a certain distance from your offices? Not only is this an attractive perk, but it could offer efficiency for your business – schedule the first appointment of the day sooner, as sales staff don't need to come pick up their vehicles, maximizing their ability to do more with their day. What appears as a perk to employees can work to the advantage of the employer.
Go beyond the regular – poll your employees to see what perks would make a difference in their lives. Could your company offer a small bonus for staying on top of annual health screenings, smoking cessation, or other activities? These types of perks help employees build better lives at work and at home, while helping you build a healthier, more engaged workforce.
Profit Sharing and Employee Ownership
Profit sharing and employee stock options are becoming more common. These are great draws for building an engaged workforce committed to the success of the company. Offering more than basic salaries, allowing employees to benefit from the revenue they've worked to generate, provides more incentive to perform and to stick around.
Apprenticeships and Education Partnerships
Gain a leg up in attracting incoming talent by taking part in their training. Work with local technician training programs to recruit top performers, offering employee or apprentice positions once their education is complete. In this situation, you're meeting each other's needs – helping new technicians with job placement, and they're filling the positions you have available.
Work with programs in your area to see how your company can benefit their students. By participating in their education, you have the opportunity to shape a technician's education correctly, teach soft skills on the job, and enact processes early on that will benefit them in the workforce.
Opportunities for Growth
One reason employees move on is because they've gone as far as they can go with a company. Without opportunities for growth and upward mobility, an employee who strives to go further faces frustration at their lack of new challenges and responsibilities. Attract talent and retain employees by offering opportunities for professional growth within your company – so they need not seek them elsewhere.
With the HVAC industry analysis mentioned above, there are many opportunities to grow your business, exploring new services and equipment. Even if an upward position isn't currently available, it doesn't mean your company's growth won't create one.
Paid Training and Continuing Education
An employee who continues to seek additional education and new skills once employed is the type of motivated worker you want. With opportunities for growth at your company, assisting with their training is a natural complement. NATE and additional certifications, business and marketing courses – there are numerous options to facilitate the professional growth of all employees, whether they're working in the field or in the office.
If you found this article helpful, we invite you to visit commandcenter.hvac.com. The team at HVAC.com developed an online software called The HVAC.com Command Center specifically for home services professionals to help you get more leads and close more jobs, predictably and profitably. Sign up for free today to get access to tools and services that will help you grow your business!