HVAC Q&A: What Should I Expect From My Spring HVAC Maintenance Appointment?
At HVAC.com, our writers create solutions that put you in control of your HVAC system. Our product reviews and recommendations are researched and backed by real buyers and industry experts, not dictated by our partners.
This week in HVAC Q&A, we're going to tackle something that's hopefully on every homeowner's mind this time of year: your spring HVAC maintenance appointment. Alice from San Francisco, CA writes:
"Dear HVAC.com team,
It's starting to get a little warmer in the Bay Area, and I'm getting ready to schedule a spring maintenance appointment for my HVAC system. I'm a first time homeowner, though, so I don't really know what to look for in an HVAC professional.
What does the typical spring maintenance visit entail? How do I find a good HVAC professional in my area?"
First things first, we're glad you're already thinking about getting your system serviced. Getting your system checked out now means you won't have to deal an HVAC professional's busy schedule come summertime. All you'll have to do is flip the switch to AC and enjoy.
Now, time to tackle the issue at hand.
What's A Typical Spring Maintenance Visit Like?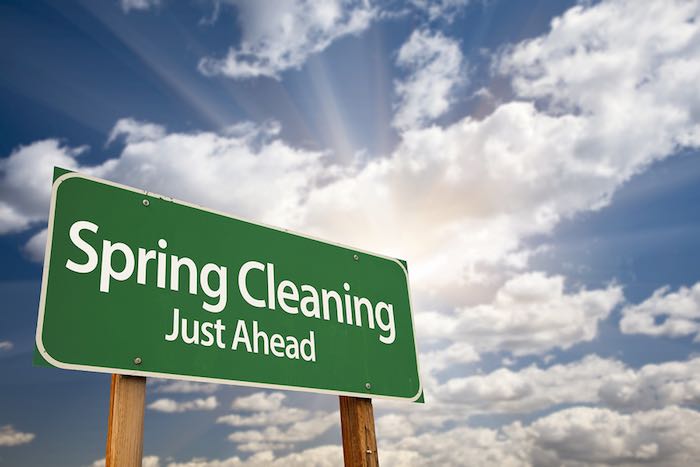 Because spring brings warmer weather, your typical spring maintenance appointment will focus on your AC unit. Here's a breakdown of the four main tasks an HVAC professional will perform and why they're important for your HVAC system's health:
Visually inspect entire system
The first thing an HVAC professional should do is visually inspect the entire system, which includes the heating and cooling units, ductwork, and registers. They will be looking for warning signs that indicate an unhealthy or malfunctioning system. Some things they will be looking for include:
Rust and corrosion
Pooling water
Excess moisture or condensation
Improperly sealed or leaky ductwork
If left unchecked, all of these things can reduce system efficiency and cost you money

.
Thoroughly clean cooling components
Now that you'll be running the AC, it's important to have a clean evaporator coil and clog-free condensate drains and lines. A dirty evaporator coil will keep the system from efficiently cooling the air in your home, and may even cause the system to malfunction. Additionally, clogs in the evaporator pan and evaporator lines can keep condensation from being pulled away from the coil, potentially causing your AC system to flood.
An HVAC professional will take the time to thoroughly clean the evaporator coils, ensuring the evaporator drain pan and lines are clog-free and all connections are tight and secure.
Check on electrical components
Healthy electrical components are the key to an efficient HVAC system. Once the cooling components are cleaned, an HVAC professional will check to make sure the wiring for the thermostat and AC unit are connected and working properly.
In order to ensure the system is running efficiently, an HVAC professional will check the circuit boards and relays, test the capacitors, and inspect the wiring for improper connections and wire degradation. If necessary, an HVAC professional will tighten any loose connections, replace potentially dangerous wiring, and re-connect any wires that may have been disconnected over the course of the winter.
Run a system functionality test
Finally, an HVAC professional will run a full system functionality test. In order to make sure the AC system is operating properly, an HVAC professional will check AC coolant levels, monitor the system's cycle times, check the running system's safety controls, and test the unit's compressor systems. Finally, an HVAC professional will make sure the system's safety measures are operating properly by testing the AC disconnect switch and outdoor power switch.
How To Find the Right HVAC Professional
If you need help finding the right HVAC professional for your spring maintenance appointment, check out our Find A Contractor tool. Just answer a few questions and we will personally put you in touch with the best licensed local contractor in your area.
Have you scheduled your HVAC system's spring maintenance appointment yet?