Your HVAC Repair Questions Answered!
At HVAC.com, our writers create solutions that put you in control of your HVAC system. Our product reviews and recommendations are researched and backed by real buyers and industry experts, not dictated by our partners.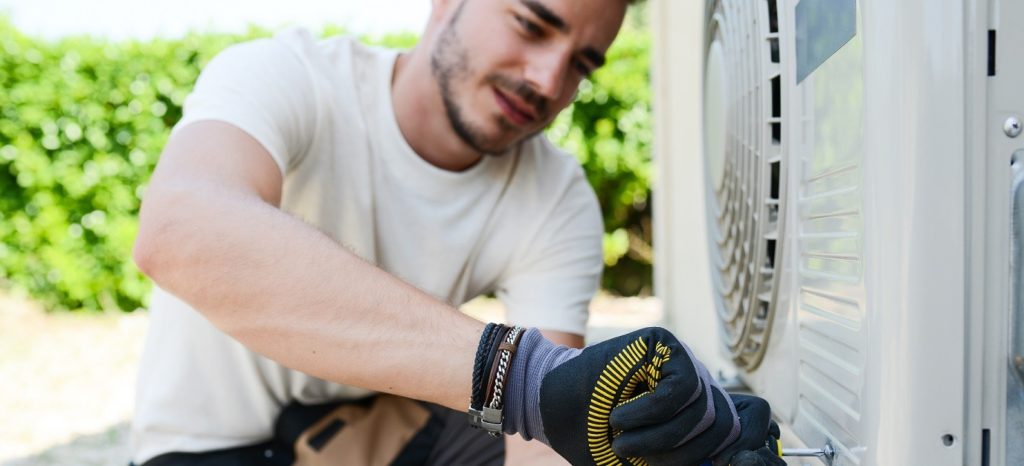 So your furnace won't fire up or your air conditioner is on the fritz – what do you do? If you've never faced a breakdown before, you may have some HVAC repair questions about how to get your system back up and running as well as who to call. HVAC.com is here to answer your HVAC repair questions, helping you care for your heating and cooling systems.
HVAC Repair Question: Can Troubleshooting Get My System Back On-Line?
While most homeowners wouldn't feel comfortable making HVAC repairs themselves, sometimes the issue standing in the way of your comfort is minor, and can be resolved with simple troubleshooting. Try these HVAC REPAIR TROUBLESHOOTING tips first – you may be able to save yourself the cost and wait of scheduling a service call with your HVAC contractor.
HVAC Repair Question: Who Do I Call for HVAC Repairs?
If you have a local HVAC contractor you've worked with before and trust, contact them to schedule service for your heating and cooling system. If you don't have a trusted pro, search HVAC.com's Contractor Directory to find local heating and cooling companies serving your area. Our blog, Where to Find Local AC Technicians, will guide you as you evaluate professionals and decide who to work with.
HVAC Repair Question: How Do I Handle Emergency HVAC Repairs?
Inevitably, heating and cooling system breakdowns don't always occur at convenient times – such as during business hours. Nor is an HVAC company always available to schedule your regular service call right away. When outdoor temperatures are extreme, going without heating and cooling isn't a safe option – emergency HVAC repair service exists for times like these.
Find a local HVAC company that offers emergency HVAC repairs when you need your system back up and running right away. Expect to pay a premium to be moved to the front of the service line or dispatch a technician outside of business hours, but you'll restore comfort and safety without the wait.
HVAC.com Connects Homeowners with HVAC Repair Technicians
When it's time to make the call for HVAC repairs, find a local technician with the answers to all your HVAC repair questions on HVAC.com! Our Contractor Directory gives you access to all the pros serving your area, right in one place. Simply enter your ZIP code and search for an HVAC contractor who can tackle your heating and cooling repairs right away.