July HVAC Maintenance Tips
At HVAC.com, our writers create solutions that put you in control of your HVAC system. Our product reviews and recommendations are researched and backed by real buyers and industry experts, not dictated by our partners.
Summer is in full swing! Fourth of July parties, summer cookouts, and more are coming soon, and your cooling system needs to be operating smoothly to keep your guests comfortable – not to mention keep your home at safe temperatures when outdoor temperatures skyrocket throughout the summer!
With these HVAC maintenance tips, you'll know exactly how to care for your cooling system throughout the month of July. If you need help completing any of these tasks, contact your local HVAC company for expert assistance!
July HVAC Maintenance Steps
Check your air filter. During periods of heavy cooling system use, the filter should be inspected monthly to make sure it has not become full of contaminants. You may find it necessary to replace it sooner than the 3-month mark during these times, so have a replacement ready just in case.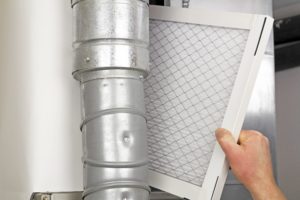 Inspect all registers and return air grilles in your home to ensure they have not been blocked or shut. These vents should never be blocked, as doing so will restrict airflow through your HVAC systems, which could create performance issues and system overheating.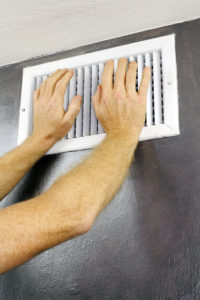 Move all carpets and rugs, furniture, and other items away from vents. Check to see that vent louvers are open; if you wish to shut off cooling to unused areas of your home or building, never close more than 20 percent of the structure's HVAC vents. If you have many unused areas, consider investing in a zoning system which will allow you to reduce energy waste while facilitating proper HVAC system performance – work with a trusted HVAC contractor to design and install zoning solutions for your home or business.
Inspect your exterior cooling equipment. Gently brush away any grass clippings and debris which have gathered on the unit. Trim away vegetation that has grown around the unit. Never store outdoor furniture or other items in the area immediately surrounding the unit.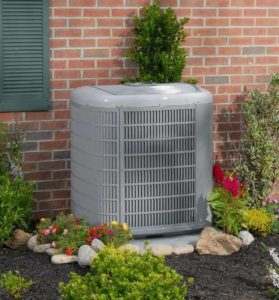 Inspect your cooling system's drip pan and condensate drain lines for clogs. If these components become clogged with mold or algae growth, condensation from the cooling process cannot exit your home or building properly. This can cause the cooling system to malfunction, or water to back up indoors, causing water damage.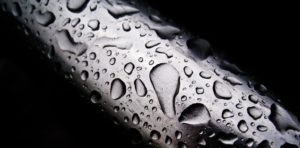 If water has backed up, clear clogs within the drip pan or condensate drain lines. Turn off power to the system for safety before doing so. Use a wet/dry vacuum to clear water from the drip pan, or use rags to soak it up. Clean the drip pan using a mild soap. Clear clogs from the condensate drain lines using your wet/dry vacuum.