Know the Right People, Gain More Heating and Cooling Business
At HVAC.com, our writers create solutions that put you in control of your HVAC system. Our product reviews and recommendations are researched and backed by real buyers and industry experts, not dictated by our partners.
Who you know can make all the difference when it comes to heating and cooling business falling into your lap, so to speak. As a business owner, your professional connections can be forged into vital partnerships, opening doors to new revenue streams.
Knowing the "right people" means those in relevant positions, in your case. What positions could need heating and air conditioning work performed? A good relationship with someone in such a position could be rewarding for you. Because of your connection, you may become the HVAC contractor they turn to for their projects.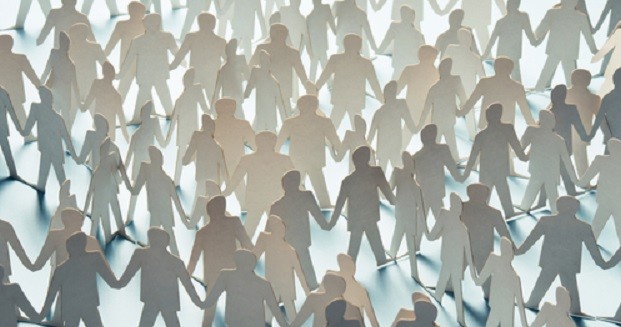 For a heating and cooling business owner, which professionals may prove to be valuable connections? Where do you meet them? How do you nurture the relationship? What do you do when they turn to you as an HVAC vendor?
Valuable Connections for a Heating and Cooling Business
Do you know who you should connect with? Think anyone who could have the need for HVAC work.
For service jobs, think facility managers and property managers. These connections would be the ones who call you for day-to-day work. With a connection at a multi-family apartment complex, for example, you could find yourself becoming the go-to contractor for hundreds of systems.
For new installations, think architects, mechanical engineers, and general contractors. From custom homes to commercial and industrial buildings, these contacts could be your in for new installation heating and cooling business. They may make a recommendation for an HVAC pro that is pursued, or choose your company to subcontract heating and air conditioning work to.
Where to Meet These Professionals?
So, how do you make these contacts? Start by going after your own network. Think alumni organizations and the business professional groups you belong to. Attend events, read newsletters, and join their Facebook groups. Never be afraid to reach out and make contact when you see an opportunity.
Local businesses love doing business with other local companies. Join your chamber of commerce and participate in meetings. Attend lunches and fundraisers to meet the type of people who can send business your way.
Trade shows and conferences are a great place for an HVAC contractor to meet others in related fields. There are endless opportunities in the HVAC industry to attend such events. Find specific events which cater to these related professions, to position yourself in front of connections which will also be prospective clients. Your participation can range from attendee to presenter or sponsor. Participating in those roles will maximize your visibility at the event.
Reach out to your connections on LinkedIn. Anyone you meet in-person, meet online. You'll see their online comments and interactions, and can participate where appropriate. When they review their network for HVAC vendors, there you'll be. If you don't network online, you may miss valuable business opportunities.
How to Nurture Professional Relationships
To make these relationships work to your advantage, you need to remain top-of-mind. Remain in contact to nurture relationships which can pay you back in new heating and cooling business. Don't only start conversations about potential jobs for your business, but ask questions about how their business is doing.
Use Social Media Correctly
Connect with your contacts via professional social media channels, such as LinkedIn. Contribute to professional discussion regularly to remain visible. Use direct messages to check in with your contacts one-on-one. Remember – remain professional whenever using social media. As a business owner, your HVAC hat is always on.
Attend Industry Events
Don't just attend these events to make connections – leverage your attendance to nurture existing connections. Before the event, find out who will be there. Schedule time together for a meal or to attend a lecture. Check in with your contacts, discuss the event, and ask about their current needs. When events are away from home and work, take advantage of your time by scheduling those one-on-one meetups throughout the event.
Respond Quickly
If your contacts reach out to you, always answer right away. Whether they want to discuss a potential project with your company or something else, show them you are punctual and can meet their needs. Never make them ask you twice because you have not responded to their email, text, or voicemail.
Once the Job is Done
Use this experience to seek additional heating and cooling business. Ask your pleased connection-turned-client for a referral from their contacts. Ask to be introduced, or gain permission to use their name and contact the referral yourself.
If you found this article helpful, we invite you to visit commandcenter.hvac.com. The team at HVAC.com developed an online software called The HVAC.com Command Center specifically for home services professionals to help you get more leads and close more jobs, predictably and profitably. Sign up for free today to get access to tools and services that will help you grow your business!