The HVAC world often leaves homeowners with many questions. We completely understand it, too – you're not a contractor, why should you know the technical ins and outs of heating and cooling?
Even though you likely won't need a technical knowledge of the HVAC world when working with a qualified contractor, some practical knowledge in basic areas under your belt will be a benefit. HVAC.com is the world's leading heating, cooling, and indoor air quality resource site – what better place to gather some HVAC knowledge?
HVAC Guides by HVAC.com
Demystify your home heating, cooling, and indoor air quality issues as you learn the basics of each. Our experts have compiled practical, helpful guides to help you better understand the basics of home comfort. Learn about comfort issues, comfort solutions, and how to best care for your equipment.
HVAC Maintenance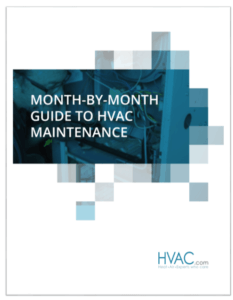 Maintenance is an essential component of caring for any HVAC system in the home. The heating, cooling, and indoor air quality systems in your home are mechanical systems – just like your vehicle, they need regular TLC to keep running properly. Maintenance also offers great benefits, keeping your expenses low thanks to lowered energy use and longer system life.
Learn HVAC maintenance basics you can perform throughout the year in our Maintenance Guide. Also, working with a qualified HVAC technician seasonally, depending on the types of heating and cooling systems your home is equipped with, will better the performance and efficiency of your systems. The maintenance needs of your HVAC systems are detailed in this guide.
Working with HVAC Contractors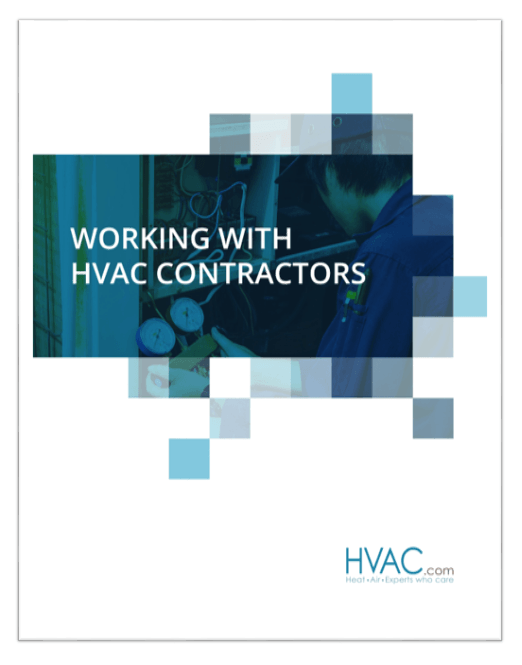 So now you have the basic knowledge of HVAC systems and how to care for them – what do you do when the problem is beyond your knowledge and skill? This is where an HVAC contractor comes in.
How do you find one, how do you know who to trust? Working with HVAC contractors can be intimidating if you aren't familiar, but a contractor is your best ally when it comes to keeping your heating, cooling, and indoor air quality systems operating effectively and efficiently.
In the guide to the left, we'll discuss how to find contractors and what to look for as you search for the right HVAC contractor to partner with.
Save