The Benefits of In-Person HVAC Quotes
By Tom Moor
•
November 20, 2023
Introducing
QuoteScore™Beta
---
Are you getting a fair deal?
Our independent team of HVAC industry insiders can score your quote
Learn More
Sharing your quote takes less than a minute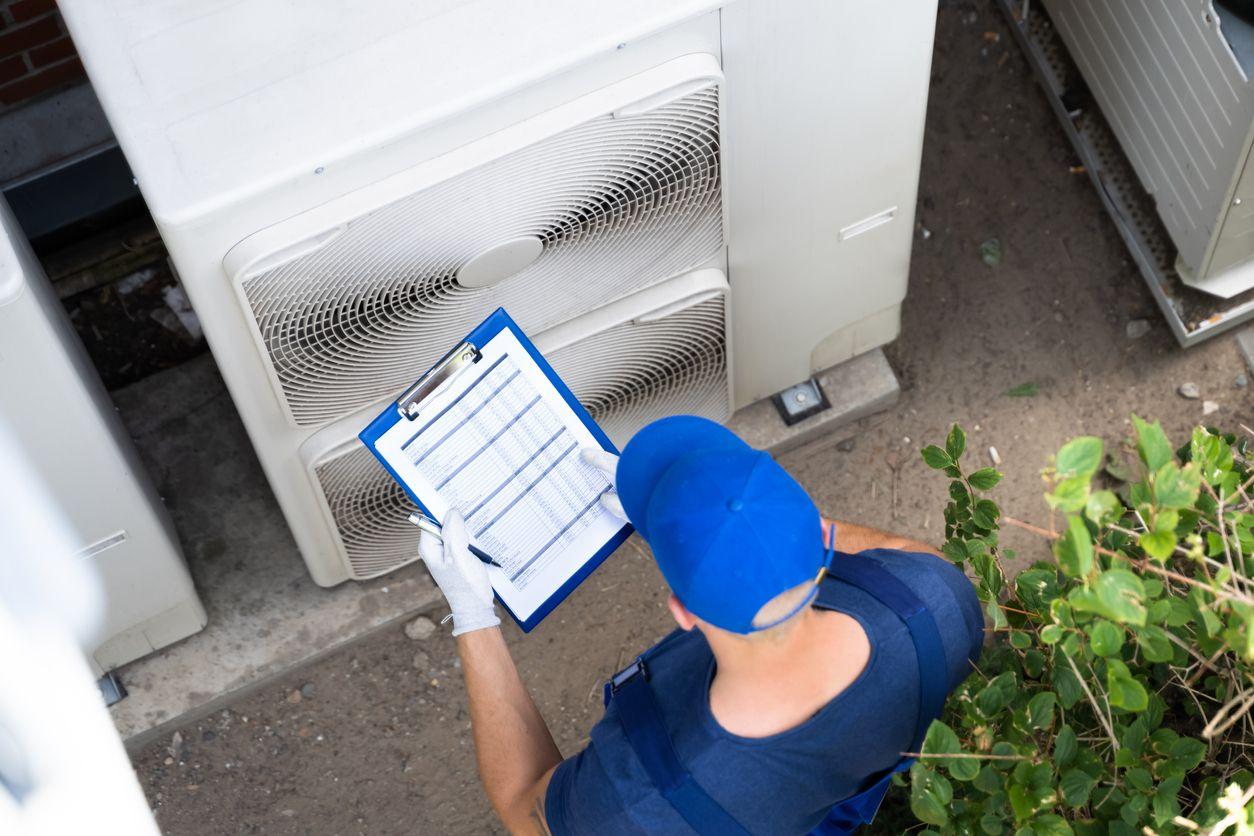 When shopping for a new HVAC system, it's crucial to receive quotes from a few reputable contractors. Most companies provide free HVAC quotes for new heating and cooling installations. For HVAC repairs, a service fee may be assessed, which typically runs between $50 and $100.
Always choose to receive in-person HVAC quotes from technicians, if possible, and beware of websites offering free, instant quotes for new HVAC systems.
Once you receive your HVAC quote, it's common to wonder whether or not you're receiving a fair deal. QuoteScore from HVAC.com can score your quote to provide the peace of mind you deserve.
Obtaining Accurate, In-Person HVAC Quotes
To help secure the most accurate HVAC quote, in-person assessments are the way to go. An HVAC contractor must assess your entire home and current HVAC equipment and perform load calculations to find the best equipment for your home and provide an accurate estimate.
During a Manual J load calculation, precise measurements and data are gathered to determine the heating and cooling loads of a home, considering factors such as square footage, insulation, window types, and local climate. Every installation varies, and a qualified HVAC contractor will examine your existing HVAC components such as the duct system to determine whether modifications or repairs are required.
Meanwhile, if your existing system needs repairs, a skilled technician needs to perform diagnostics and pinpoint the exact issues plaguing your system to provide you with an accurate price for repair work.
Online HVAC Quotes Aren't Personalized
Air conditioning or furnace quotes online or over the phone are unable to match the accuracy of an HVAC quote provided by an HVAC contractor who has visited your home. The internet cannot replace a physical assessment, which is necessary to determine all the components and services required for installation or repair. Typically, online prices only cover equipment costs and exclude installation and repair expenses, leaving online quotes less informative if you lack specific knowledge about your system's issues.
An online quoting service also cannot grasp the intricacies of your heating or cooling system's problems, as it might not involve a single component but require various repairs or replacements, which cannot be accurately assessed without an on-site inspection.
It's also important to note that the cost of heating and cooling service varies between regions and contractors, and your specific climate may necessitate different HVAC solutions.
Using all of these factors, it's clear that online HVAC quoting services offer an incomplete picture of the costs associated with HVAC installations or repairs.
How to Ensure Your HVAC Quote Is Accurate
Even after practicing due diligence by having a qualified heating and cooling contractor visit your home and provide a quote, how do you know for sure if you're getting a fair deal? It's always a smart move to obtain three HVAC quotes, especially on expensive projects such as HVAC replacement and installation.
When you do receive a quote, QuoteScore from HVAC.com will tell you what's good, what's not, and recommend clear next steps. HVAC.com's independent team of industry insiders will translate the quote to help ensure you're receiving a fair deal.
Introducing
QuoteScore™Beta
---
Are you getting a fair deal?
Our independent team of HVAC industry insiders can score your quote
Learn More
Sharing your quote takes less than a minute