It's a breeze
Make one call

Our comfort specialists listen. We'll find the right provider based on your needs and availability.

We book the appointment

Our team books the best provider around your schedule. You'll receive a confirmation email with all you need to prep for your pro.

Get comfortable

Our preferred technician arrives at your home ready to serve your heating and cooling needs so you can be comfortable once again.

Consider us your home comfort concierge
Our personalized process gets a technician to your door without the hassle of vetting service providers. Thanks to a network of the most-trusted experts, we've provided help to more than 100,000 homeowners. We make your comfort our priority.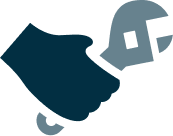 Tools
Not ready to connect with a pro? Filter your needs through our HVAC cost calculator for a project estimate.

Articles & Advice
If you're ready to try small DIY jobs or better understand your heating and cooling system, start here.