Record-breaking heat is here to stay, especially at night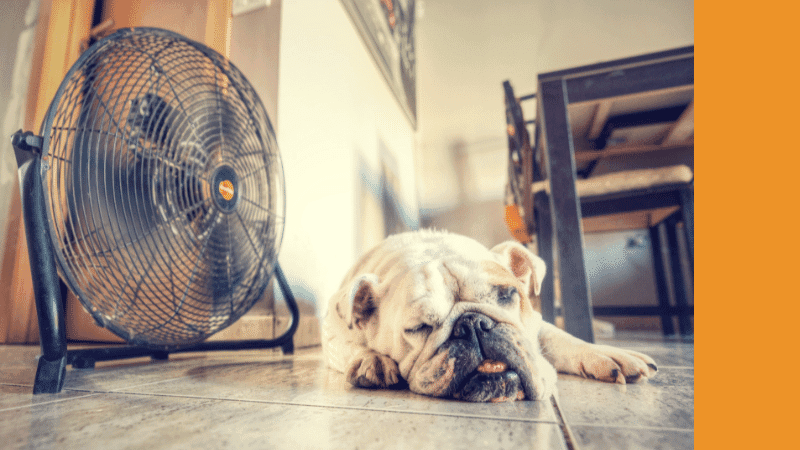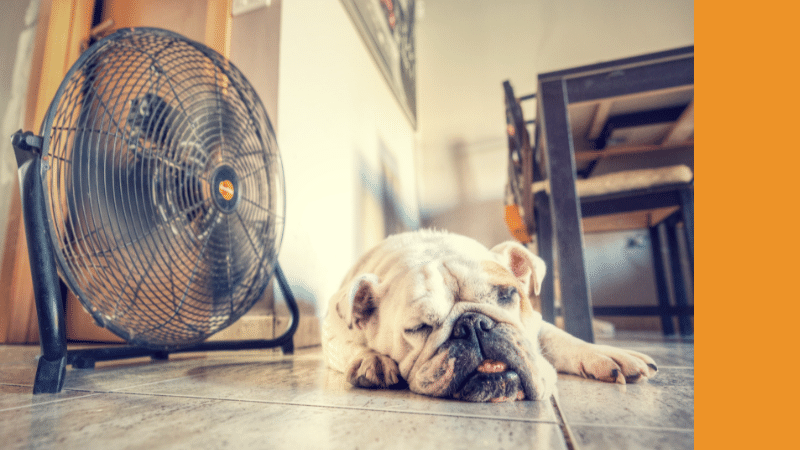 Turns out "Endless Summer Nights" is more than just a catchy '80s pop ballad. The National Oceanic and Atmospheric Administration (NOAA) recently reported that nighttime temperatures reached an all-time high in July.
These warmer nights aren't just a temporary summer thing. The NOAA says the overnight low in the U.S. has increased an average of 2.1℉ over the last 30 years. And these rising temps show no sign of stopping.
Hotter nighttime temperatures can negatively impact your sleep quality and overall health. Not to mention your utility bill, as your AC works harder to compensate for the warmer nights.
Unprecedented daytime temperatures impact the night
The national average low temperature in July was 63.6℉, the hottest nightly average in the 128 years since NOAA began tracking it.
In an interview with NPR, NOAA Climatologist Karin Gleason explained that overnight temperatures increase faster than daytime temperatures. Because daytime warming makes the air hold moisture, it traps heat at night.
July 2022 was the sixth hottest July on record in the United States. In some cases, Texas, Louisiana, and Arkansas saw record-breaking temperatures of more than 112℉.
This tracks with a recent study by the nonprofit First Street Foundation, which found evidence of an "extreme heat belt" developing from Texas to Illinois. In this region, temperatures will likely reach 125℉ at least once a year by 2053.
Air conditioning's role in climate change
In both studies, scientists tie the rising temperatures to global warming, provoked by increased greenhouse gas emissions. Most greenhouse gases result from burning fossil fuels for energy.
People naturally rely on their air conditioners to keep them comfortable when the weather heats up. But this causes a paradox, as the energy used to operate an AC contributes to further global warming.
More sustainable ways to keep cool at night
In her NPR interview, Gleason explained, "When you have daytime temperatures that are at or near record high temperatures, and you don't have that recovery overnight with temperatures cooling off, it does place a lot of stress on plants, on animals, and on humans."
A study in the Journal of Physiological Anthropology underscores this, concluding that the room's temperature is one of the most crucial elements for quality sleep. An article in Science Advances proved that people are more likely to experience abnormal sleeping patterns in the summer when it's more challenging to keep bedrooms adequately cooled.
So, how do we keep cool at night to stay healthy without harming the planet? There are a number of approaches to consider.
Invest in breathable linens
Updating your bedding can go a long way toward keeping you cool at night. These top-selling sheets are breathable, cooling, and certified Climate Pledge Friendly, indicating the facility that makes them has a reduced environmental impact.
This lightweight blanket is made of bamboo and comes in an array of neutral colors.
Bamboo is considered more sustainable than cotton, plus it's more breathable and absorbent. It gives you the coziness of a blanket without the heat.
Become a fan of fans
Using a fan in tandem with your air conditioner can help it cool more effectively. Plus, it's more energy efficient than lowering your thermostat.
Check out this article for info on some of our favorite ceiling fans. If you prefer a portable fan, our favorites include this powerful box fan and this sleek tower fan.
Schedule an HVAC checkup
Preventative maintenance can keep your central air conditioner running efficiently. It can also help prevent a breakdown at the hottest time of the year.
Make sure you're performing regular upkeep on your HVAC system, like changing your air filters. And book a tuneup appointment with a local pro to ensure your system runs smoothly throughout the year.
Schedule your AC maintenance now
Chill your bedroom
Consider focusing all the cooling on your bedroom at night. Be sure to close your bedroom doors to keep the cool air inside.
Window and portable ACs are great options to cool a single room. They're affordable and utilize less energy than a whole-home AC. This window AC and this portable system are two of our favorites.
If there are zones in your home that are frequently unused, you may want to consider a mini split system when it's time to replace your air conditioner. These are more efficient than a central AC system, and they allow you to cool individual rooms at custom levels.
Take care of yourself
Stay hydrated! Make sure you're drinking enough water. Your body cools itself by sweating, so it's important to replenish with plenty of water. The exact amount of water you need may vary based on your circumstances.
Taking a cold shower or bath before bedtime can help cool your internal temperature. These cooling towels placed on your neck or chest can also work.
The future for air conditioning
As we move towards the future, many HVAC manufacturers are making positive changes to their systems to have less of a negative impact on the environment.
With temperatures on the rise, it's critical to consider efficiency, longevity, and performance when it comes time to replace your current air conditioner.
Alternative energy sources
Some manufacturers are already building air conditioners that utilize renewable energy sources like solar. Lennox is currently leading the pack with its SunSource line. As the popularity of solar AC grows, we hope more companies will jump on board.
New refrigerants
AC manufacturers are constantly innovating when it comes to refrigerant. Presently, most air conditioners use R-410A, which is significantly better than Freon in terms of the environmental and human health damage it causes. Even if you're not in the market for a new AC, you can hire a technician to change your refrigerant from Freon to R-410A.
Enhanced efficiency
The efficiency standards for air conditioners are constantly improving. For example, the Department of Energy's minimum Seasonal Energy Efficiency Rating (SEER) for air conditioners will increase from 14 to 15 in 2023.
Though 14 is the minimum SEER, some systems on the market today have SEERs of up to 28. ACs with high SEERs are usually more expensive, but they will reduce your utility bills and help the environment.
Keep cool, but do it responsibly
Climate change is becoming difficult to ignore, with record-breaking temperatures impacting us all. The need for air conditioning is greater than ever for our health and comfort.
Consider sustainable alternatives like breathable bedding or fans to stay comfortable at night. And when it comes time to replace your existing air conditioner, invest in an efficient system that uses eco-friendly refrigerant and energy sources.