Lennox for Ultimate Home Comfort
At HVAC.com, our writers create solutions that put you in control of your HVAC system. Our product reviews and recommendations are researched and backed by real buyers and industry experts, not dictated by our partners.
The HVAC industry is home to innovative heating and cooling systems manufactured by multiple outstanding brands. Lennox has built a reputation for quality, providing heating and cooling systems that offer efficient comfort and long service life. Learn about the Lennox brand and see if these cooling systems may be the best choice for cool comfort in your home.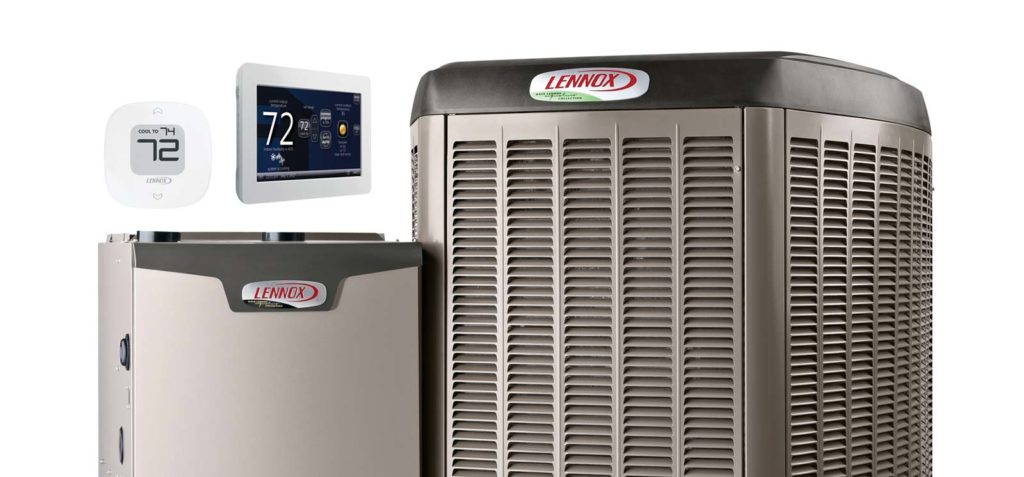 About the Lennox Brand
Lennox aims to create products that keep people more comfortable in their homes, from temperature to climate. The brand harnesses innovative technology to produce heating, cooling, and indoor air quality systems that boast high energy efficiency and quiet operation.
Dave Lennox created the fist riveted steel furnace back in 1895, which laid the foundation for today's Lennox brand. In 1952, the company introduced residential central cooling systems to their product line, and in 1955 rebranded from the Lennox Furnace Company to Lennox Industries, Inc. Since the early days, Lennox has been an industry leader in the development of new technology that helps people feel more comfortable at home.
Lennox is based in Richardson, Texas, with manufacturing and distribution facilities throughout North America. The company is dedicated to improving environments, indoors and out, working to achieve higher energy efficiencies to offset environmental impact.
Lennox Products
Lennox offers cooling systems that deliver efficient indoor comfort no matter the outdoor temps! Their line of air conditioners and heat pumps deliver up to 26 SEER to keep you cool while keeping your energy bills low. Many products in the Lennox line are ENERGY STAR qualified, helping you save money with every use.
Lennox offers a great warranty, with 10 years' coverage for compressor limited warranty and 5 years' coverage for components limited warranty on select equipment. Variable speed motors and two stage compressors are available on certain models, allowing your Lennox system to operate at peak efficiency levels for the conditions it faces.
Quality Lennox furnace filters keep your cooling system running optimally throughout cooling season. These high-quality filters remove contaminants, improving your indoor air quality and eliminating common allergens.
Lennox Equipment Manuals on HVAC.com
Your Lennox system will come with various manuals upon purchase. These equipment and owners' manuals contain valuable information that will help you care for and get to know your system.
These manuals go missing from time to time, which can make it difficult to know exactly the steps you need to take for maintenance or the type of filter required for replacement.