Best Air Handlers of 2022: Reviews and Buying Guide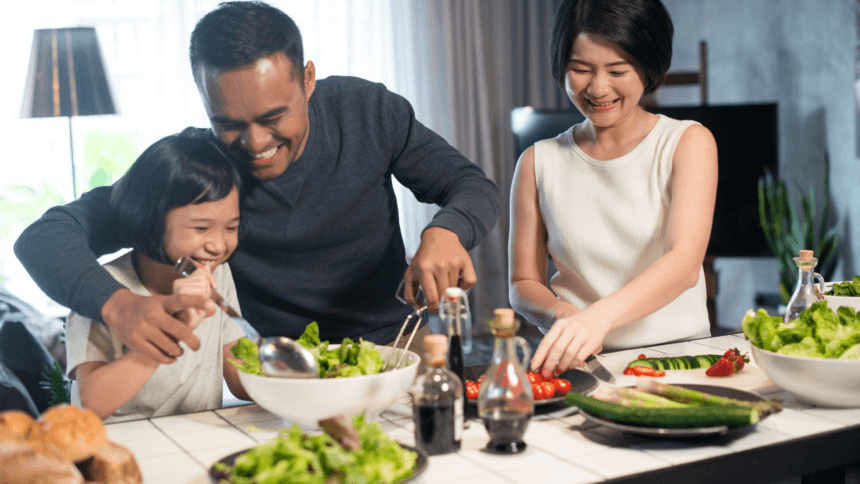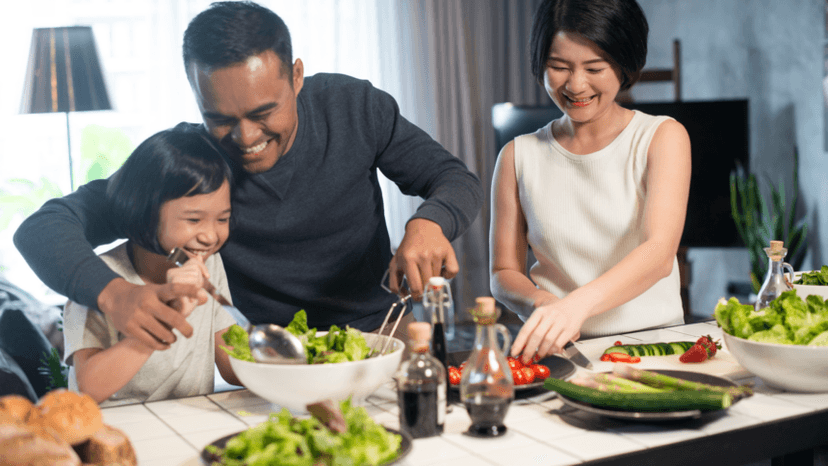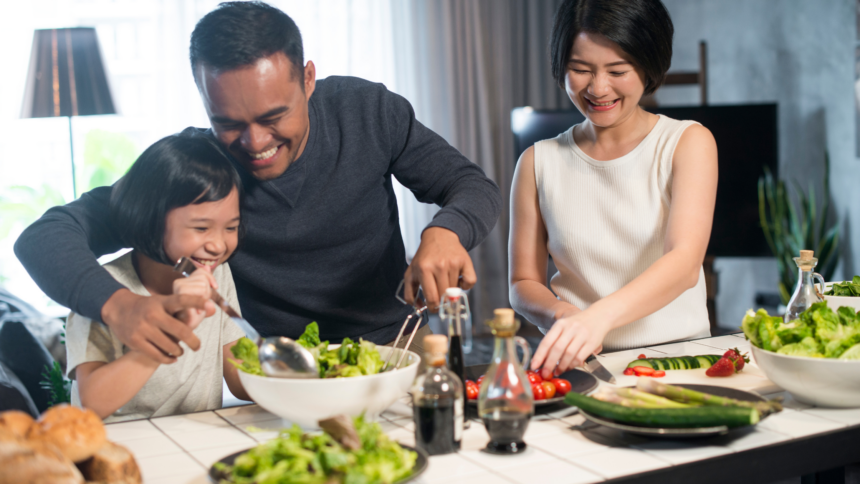 The many components inside your heating and cooling system can make it difficult to understand when a repair or replacement is the best option. Understanding the primary componenets of your HVAC system, like the air handler unit, will help you know what questions to ask the technician and where to start when you're HVAC troubleshooting.
As we explore the top AC air handlers on the market, we'll walk you through sizing, pricing, and how the unit communicates with the rest of the system. Whether your purchase is based on value, energy efficiency, or a mixture of both, these air handler reviews will point you in the right direction.
Best Air Handlers
Lennox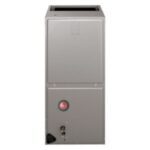 Elite CBA27UHE
Energy efficient
Durable
10-year warranty
Rheem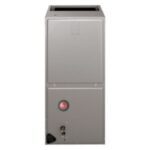 RH2T
Smart home compatible
Zoning options
10-year warranty
Trane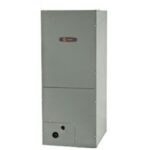 M series TEM6
Reliable
Humidity control
10-year warranty
What Is an AC Air Handler?
An air handler is a primary component of your heating and cooling system that is responsible for circulating the indoor air. The unit is large and looks like a metal cabinet, which is fitting because it houses some of the most important parts of your HVAC system.
Components of the air handler include the blower, evaporator coil, air filter, and other electric controls. The air handler communicates with other parts of your system, like the condenser or heat pump, to ensure the temperature of the air matches your thermostat setting.
The air handler is connected to supply and return ventilation ducts throughout your home. The return ducts bring indoor air to the air handler, and the supply vents deliver conditioned air to each room.
When purchasing an air handler, you'll likely go through a local HVAC dealer that is associated with the brand you choose. Be sure to ask the heating and air conditioning technician which brand they're licensed to sell and install.
Skip the search and connect with a dealer
Best Air Handler Brands
Air handler brands are generally categorized into three genres: superior brands, standard brands, and value brands. The brand you choose will largely play into the air handler price you'll pay.
The superior or premium brands are identified as such based on their durability and lifespan. The longest-lasting, and likely most expensive, air handler brands on the market are from Carrier, Lennox, and Trane. These brands boast an impressive lifespan of 18 to 25 years, with routine maintenance.
Standard air handler brands are often chosen by homeowners thanks to their mid-tier pricing and operable timespan. Brands within this category include Amana, Rheem, and Heil. These units typically last for 15 years, but regular upkeep may extend that lifespan by a bit.
Units that fall within the value brand category of air handlers include Coleman, Payne, and Goodman. These brands are known for delivering good value for the investment. In most cases, value brand units can be expected to last 12 to 14 years.
It's important to know that while these brands are classified by their overall price and longevity, each brand typically makes multiple air handlers. The models will vary in price and efficiency, so connecting with an HVAC technician to ask the right questions allows you to make the best investment for your home.
Air Handler Reviews
After considering customer feedback, cost, energy efficiency, and durability, we've ranked the best air handler brands below.
Lennox Elite Series CBA27UHE
Lennox is a trusted brand in the HVAC industry and its air handler selection is no different. The brand currently crafts air handlers for a wide range of needs, including multi-speed motors and more budget-friendly options.
The LENNOX ELITE SERIES CBA27UHE air handler is our top pick. This unit operates a multi-speed blower motor, making it energy efficient and supporting lower energy expenses. Airspeed is adjusted by the constant torque motor, so whether you need to heat or cool your home, your Lennox air handler only uses the necessary amount of energy.
The enhanced aluminum construction of the coil makes this unit more durable than most. With routine maintenance, you can expect the unit to last up to two decades or longer. Plus, the antimicrobial drain pan helps prevent mold and mildew from forming when water is captured.
The Lennox Elite Series is the middle-tier of quality. Depending on the size needed, you can expect to pay about $1,000 for the air handler equipment and up to $2,000 for the unit and installation.
Lennox warranties are solid. The air handler comes with a 5-year limited warranty on all covered components. The unit may also be eligible for a 10-year limited extended warranty with product registration.
Find a dealer
Rheem RH2T-series
Rheem air handlers are the hidden gem of the HVAC industry. We're especially drawn to the EcoNet-enabled line that integrates nicely into a smart home.
A brand that was once recognized as a value option with a lower lifespan expectancy, Rheem has overhauled its production in a number of ways over the past few years. In particular, the brand is more selective in where it acquires parts and components, which has increased the durability and operation of its systems.
The RHEEM RH2T-SERIES ECONET ENABLED AIR HANDLER is our top pick from the brand. This communicating unit integrates into the EcoNet Smart Home System. So, you'll need to already have the complete communicating system or be ready to age out your old HVAC system for a new one.
The dual-stage blower motor supports efficiencies up to 20 SEER, offering high energy efficiency for your home. We also love the option of incorporating EcoNet Zoning Systems for a personalized comfort experience.
ECONET ZONING SYSTEMS is an optional upgrade that is particularly beneficial for multi-level homes, houses with warm and cool spots, or homes with unoccupied rooms.
The tonnage size needed will affect pricing, but this unit runs around $1,500. For the unit and installation, prepare for an estimated investment of $2,500.
Rheem warranty specs for this model include 10-year limited coverage on parts.
Find a dealer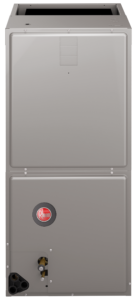 Trane M series TEM6
Trane offers a line of air handlers that will meet any homeowner's needs. The brand is known for high-quality equipment that lasts for decades and is backed by one of the industry's best warranties.
If you're looking for a communicating air handler, Trane has you covered, but our attention is on the M SERIES TEM6 AIR HANDLER. This is one of the most affordable units offered by Trane and still offers the reliability expected from the brand.
The TEM6 is equipped with an all-aluminum coil that's proven to offer comfort even in extreme climates. Plus, the unit is designed with a rust-resistant drain pan and durable exterior to keep the unit looking as good as it performs.
The variable speed motor in this unit uses less energy than conventional blowers to deliver more air, providing comfort when you want it.
The Comfort-R Technology of this unit helps control the humidity level in your home, keeping the environment at a comfortable 30% TO 50% HUMIDITY.
According to Trane, the price of this unit typically comes in between $7,200 and $9,900. This model is installed with a supplemental heat source to provide efficient heating when the outdoor temperature gets really low. As with all Trane equipment, the air handling is built to last 20+ years.
All Trane air handlers have a 10-year limited warranty on the coil and all other internal functional parts.
Find a dealer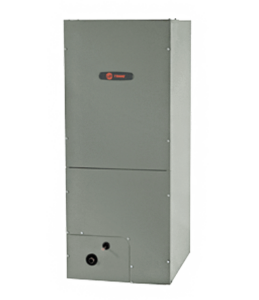 Parts of an Air Handler
When any single component of the air handler fails, you'll experience common HVAC problems. The parts inside the cabinet-like structure work together to keep your home comfortable.
Evaporator coil
The evaporator coil, sometimes called the indoor coil, cools or heats the air that is pulled in through the return duct. When your thermostat is set to "cool" during the warm months, the coil is cold and chills the air that moves across it. In the winter months when your home needs added warmth, the coil is hot enough to warm the air before it's delivered throughout the home.
Blower motor
The blower moves the cool or warm air throughout the ductwork in your home to be delivered to each room. The motor can be single-, dual-, or variable-speed.
Single-speed: Blower operates at 100% or not at all. Despite the temperature difference between outdoor and indoor air, the single-speed blower runs at full capacity when it's in operation.
Dual-speed: Blower has low and high operational settings. In most instances, the blower will run on low to maintain the desired temperature. When more effort is required to reach the thermostat setting, the blower automatically changes to the high setting.
Variable-speed: Blower can operate on multiple levels to meet the energy requirement needed to maintain the thermostat setting. Variable-speed blowers are considered the most energy efficient.
Even when running continuously at half the speed of a single-speed blower, a variable-speed motor uses 25% less energy to circulate the same amount of air.
Filter
The filter in your air handler captures a variety of pollutants in the indoor air before it is cooled or warmed. Depending on the filter's MERV rating, it can prevent mold spores, pet dander, or pollen from being recirculated back into your home.
It's possible for optional air quality and comfort elements, like a whole-house dehumidifier or electric heat strips, to be added to the air handler.
Differences Between Air Handler and Air Conditioner
An air conditioner and air handler are not the same thing. The air handler circulates indoor air before and after it is conditioned to the desired thermostat setting. The air conditioner removes heat from the home.
The air handler is located inside the home, typically in the attic or basement. The air conditioner is the outdoor unit that works as part of your HVAC system. The two are connected and work together via a series of refrigerant lines. While they do separate jobs, it would be impossible for your HVAC system to work properly without each component.
Air Handler Prices
A new air handler will cost between $2,400 and $3,000, depending on the model you purchase. This includes the cost to buy it and have it installed by a professional HVAC technician. The installation cost of an air handler could be slightly more or less depending on your location and choice of HVAC technician.
As we mentioned earlier, the blower motor capabilities will affect the price. An air handle with a single-speed motor will cost less on the front end, but isn't nearly as energy efficient as the variable-speed motor. Other factors play into the range of air handler prices, including quality, size, and communicating type (we explain this below).
Help me find the best deal on a new air handler
Air Handler Sizes
For optimal performance, your air handler size should match that of your air condenser (outdoor unit). The square footage of your home will, in large part, dictate the size needed.
| | | |
| --- | --- | --- |
| Home Square Footage | Air Handler Size | Capacity (BTUs Per Hour) |
| 600 – 1,000 | 1.5 Tons | 18,000 |
| 1,001 – 1,300 | 2 Tons | 24,000 |
| 1,301 – 1,600 | 2.5 Tons | 30,000 |
| 1,601 – 1,900 | 3 Tons | 36,000 |
| 1,901 – 2,200 | 3.5 Tons | 42,000 |
| 2,201 – 2,600 | 4 Tons | 48,000 |
| 2,601 – 5,000 | 5 Tons | 60,000 |
The right sizing is a crucial step in choosing the best air handler unit for your home. If the blower is too large and powerful, it will circulate the indoor air before it is conditioned properly. Meaning, your home will not cool or heat as you expect it too because the air handler is too powerful and working too quickly.
If the air handler size is too small, the blower will struggle to keep up with the needs of the home. You'll hear the unit working constantly to achieve and maintain the desired temperature. Plus, you'll likely face higher energy bills because the unit rarely takes a break.
An improperly sized air handler can create an unbalanced indoor humidity level and leave your home's environment feeling sticky and uncomfortable. Work with an experienced HVAC technician to ensure you choose the right size unit for your home.
Air Handler Efficiency
The type of blower motor in your air handler has a lot to do with the efficiency of the unit. The three types of motors described earlier (single-, dual-, and variable-speed) operate at different efficiency levels. There are pros and cons to each type.
Single-Speed Air Handler
The single-speed air handler unit will be the most affordable up front, but will save you the least on your monthly energy bill. These units are designed to be on or off. When your thermostat senses that the room is not at the desired temperature, the HVAC unit begins the heating or cooling cycle and the blower runs at max operational capacity. When the desired temperature is achieved, the blower shuts off completely. The single-speed motor isn't ideal if you're after high-energy efficiency.
Dual-Speed Air Handler
The dual-speed air handler unit is a good mix of efficiency and comfort. These motors have two operational speeds. When needed, they can function at 100% capacity to warm or cool with more power. In most cases, the unit will function at its lower setting, which is usually around 60% power but this can change depending on the model. The dual-speed motor will run more frequently while requiring less energy to maintain your home's desired temperature. You'll invest more money upfront, but will see a greater savings on your monthly energy costs.
Variable-Speed Air Handler
The variable-speed air handler unit is designed for those who prioritize energy efficiency and have a budget to invest the high-end cost upfront. These blower motors offer multiple power settings and automatically adjust their performance to the minimal energy usage needed to maintain the home's desired temperature. In most climates, these units will operate continuously but use less energy than the other two types of motors. While you'll need the largest budget for this type of air handler, you'll see the most in monthly energy savings.
Communicating Air Handlers and Air Conditioners
In addition to matching your air handler size to that of your condenser, you'll also want to buy within the same communication type. If your HVAC system is a specifically branded communicating type, only the corresponding communicating air handler will work.
Essentially, the communication amongst the system components is only understood by parts under the same communication type. Several brands have their own name for the specialized systems.
Carrier Infinity System
Goodman ComfortNET
Lennox iComfort
Rheem Comfort Control System
Trane ComfortLink Technology
Purchasing an air handler that fits within your system's communication type will cost more than a conventional unit. Plan to spend between $300 and $500 more for one of these specific models. You'll also want to ask your HVAC technician if a communicating thermostat is needed to support the system.
Help me find an air handler now!
Best Air Handler Unit
The best air handler for your home will depend on your needs, climate, and budget. While we've introduced three of our top picks from industry-leading HVAC brands, your family may benefit from a different model.
When you choose an HVAC specialist, be sure to tell them if your focus is on energy efficiency, quiet operation, value, or a mixture of each. With the right questions, you'll find the HVAC dealer that best fits your needs.
FAQs on Air Handlers
How does an air handler work?
An AC air handler works by using a blower fan to distribute conditioned air through the ductwork and into your home's living areas. It is the indoor component of a central air conditioning or heat pump system.
What does an air handler look like?
An air handler looks like a big, rectangular metal box. It is typically located in the garage, attic, or utility room.
What is the best air handler?
The best air handler is subjective depending on each homeowner's needs. However, brands such as Lennox, Rheem, and Trane offer some of the highest-quality air handlers on the market.