What Is the Best Central Air Conditioner Warranty?
Air conditioner warranties vary by manufacturer. The best central air conditioner warranty available today is a lifetime limited warranty for certain system components. For most manufacturers, a 10-year limited warranty is a popular warranty term.
Best Central Air Conditioner Warranty
Air conditioner manufacturers Goodman and Amana offer a limited lifetime warranty for air conditioner compressors. According to Amana and Goodman's websites, select high-efficiency brand air conditioners offer the original, registered owner a lifetime unit replacement warranty. If the owner should have a compressor failure, the manufacturers will replace the AC compressor with a comparable brand air conditioner.
This lifetime limited warranty is considered the best central air conditioner warranty currently on the market.
HVAC manufacturers offer limited warranty terms that may last 5 to 10 years on average. Depending on the components covered, the warranty term may extend up to 12 years (Trane's best central air conditioner extended warranty covering compressors).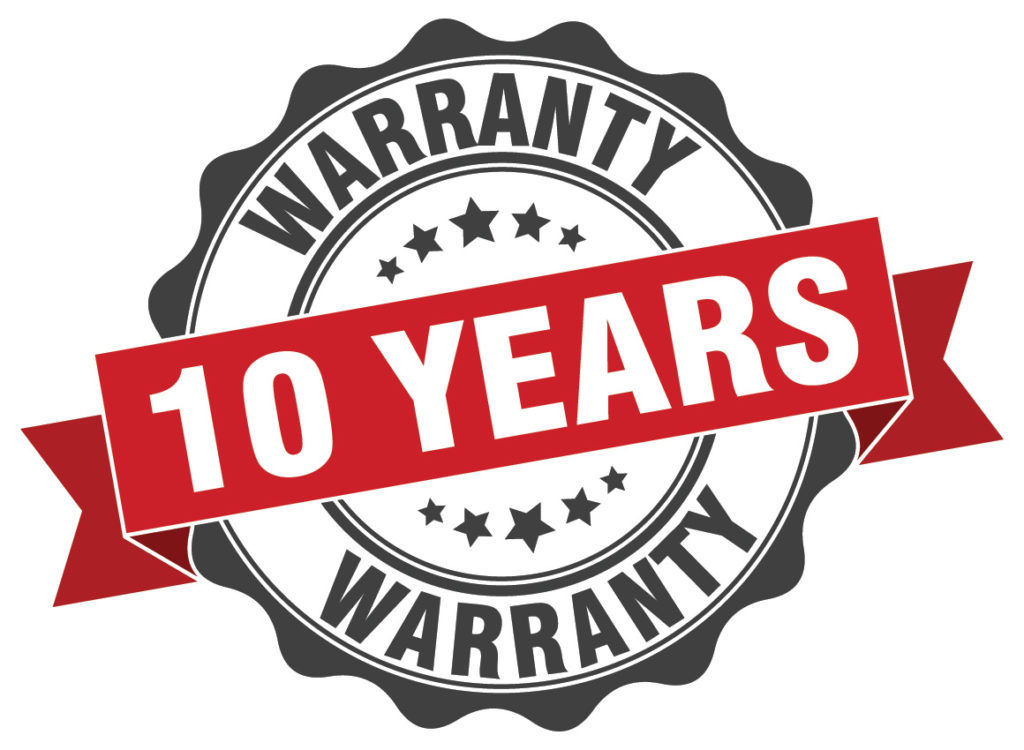 How to Find the Best Central Air Conditioner Warranty
Your new air conditioner's warranty can save you a great deal of money down the road, should covered components malfunction and fail due to a manufacturing defect. Air conditioning systems typically last 15 to 20 years, so a longer warranty term is effective for a significant portion of the system's expected service life. If your system's defect is covered by warranty, the cost of the new component will be covered, but you may have to pay for the labor service cost.
Some manufacturers offer the option to purchase extended warranties that add a certain amount of time to the original manufacturer's warranty. This purchase is not required, but you may consider adding an extended warranty for additional coverage and peace of mind throughout the years you'll use your cooling system.
Your HVAC installer may offer a warranty covering installation and labor. Where manufacturer's warranties only cover specific components that malfunction under certain conditions, your contractor's warranty can cover system issues arising due to faulty installation, repairs, or maintenance.
How Does Maintenance Affect an Air Conditioner's Warranty Coverage?
You've probably heard the importance of having your air conditioning system maintained on a regular basis, typically in the spring before the arrival of warmer weather. However, did you know AC maintenance is often required to keep your manufacturer's warranty intact? It's true. If you don't have records showing your air conditioner has been regularly maintained, the manufacturer can void your warranty, leaving you on the hook for expensive repairs or premature system replacement.
During an AC tune-up, a qualified HVAC technician will inspect the entire system and adjust and clean the necessary components. They will also inspect for minor issues and recommend the needed repairs before they grow larger and more expensive.
If you find it difficult to remember to have AC maintenance performed, consider partnering with a local HVAC company that offers a local maintenance agreement. With a maintenance agreement, you'll often receive a discount on repairs and tune-ups, and you'll also receive friendly reminders of when your system is due for maintenance.
FAQs on Best AC Warranty
What's the best AC warranty?
The best AC warranty is usually a 10-year limited warranty. However, Goodman and Amana offer lifetime warranties on air conditioner compressors to the original registered owner.
How long should an AC unit last?
On average, an AC unit should last between 15-20 years. Factors that affect the longevity of an air conditioner include the history of maintenance, usage, and the climate you live in.
When should I replace my AC unit?
You should consider replacing your air conditioner once it reaches 15 years old. Older air conditioners are less efficient and are more prone to breaking down.