Boiler replacement costs: know how much to spend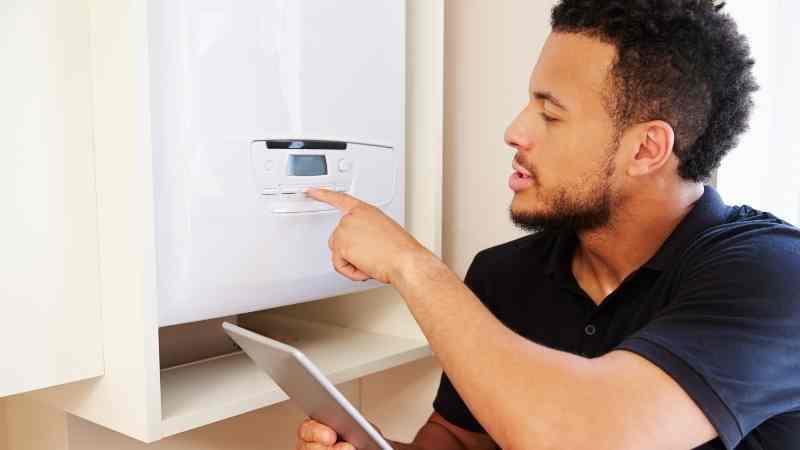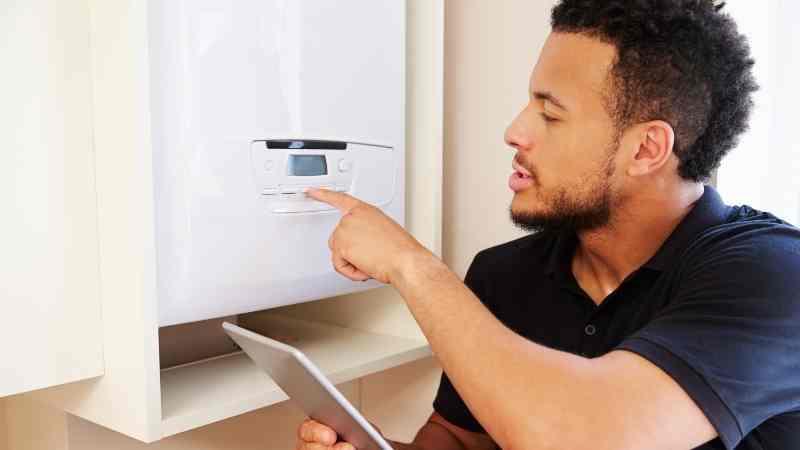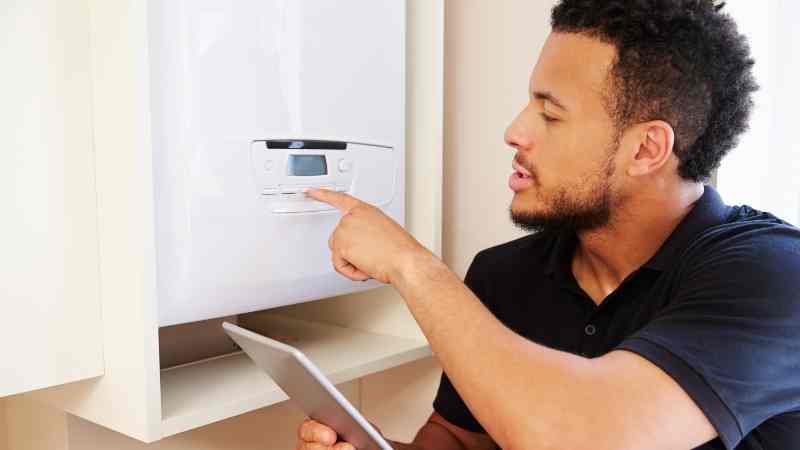 Wondering, "How much does it cost to replace a boiler?" On average, boiler replacement costs $5,783, according to HomeAdvisor. A standard gas boiler costs around $4,000. A high-efficiency boiler is about $7,500. 
Your boiler heats your home using steam and radiant heat. Whether yours is gas, oil, or electric, replacing your boiler can increase your home comfort and help reduce your heating bills. 
Looking for a new boiler? Our technicians can help.
Boiler replacement: what does it include?
If you're interested in boiler replacement, a technician will visit your home and conduct a heating survey. This includes examining your existing boiler and assessing your home heating needs. They may check things such as your insulation, window seals, and ductwork.
After the technician surveys your home, they'll provide recommendations and a quote with the boiler replacement cost. Depending on your needs, they may suggest a new boiler or another heating appliance like a furnace. 
If you agree to proceed with your quote, you'll schedule an appointment to complete the work. Your technician will dismantle, remove, and dispose of your old boiler and install a new heating system at that time.
Boiler removal costs
Make sure your quote includes the removal and disposal of your existing boiler. HomeAdvisor suggests this can cost an additional $200-500. This expense varies based on the difficulty involved. Your boiler's size, location, and fuel type may influence the cost.
Dismantling a pre-1980s boiler can be especially complicated (and expensive). These boilers may need to be cut up, releasing harmful smoke, iron, asbestos, or steel chips into the air.
To remove an older boiler safely, you'll need to engage specialists who can contain the efforts with plastic sheeting and a negative air ventilation system.
Boiler installation costs
The labor involved with boiler installation ranges $1,500-2,500. Your technician will usually present labor as a flat fee on your quote.
Replacing a boiler usually takes two HVAC technicians the better part of a day to complete.
If you're switching to a different fuel type or heating appliance, the job may take longer and cost more. 
Our licensed HVAC pros can help you install a new boiler.
Boiler types
Your boiler replacement cost depends a lot on what features you need in a boiler.
In most cases, your home is already set up to accommodate a certain heating fuel type. This may limit your options when it comes to selecting a new boiler. It is possible to create a hookup for an alternative fuel type, but it can be expensive and time-consuming.
| Fuel type | Cost to purchase | Cost to run | Details |
| --- | --- | --- | --- |
| ⚡ Electric | $1,800-8,000 | High | Not the best electric heating option |
| ⛽ Gas | $4,000-9,000 | Low | Most common boiler fuel |
| 🛢️ Oil | $4,800-6,700 | High | Very fuel efficient |
While electric, oil, and gas are the most common modern boiler types, you can also choose a boiler fueled by wood, coal, or biofuel. Biofuel is a type of renewable energy derived from living materials like corn ethanol, for example. 
Additionally, you may choose a boiler that does more than just heat your home.
| Boiler type | Cost | Use |
| --- | --- | --- |
| 🔥 Standard | $2,200-7,000 | Heats your home |
| 🚿 Combi | $6,000-10,000 | Heats your home and water |
| 🏡 System | $3,000-5,500 | Heats your home and water, and stores hot water for large homes |
Another choice you have when replacing your boiler is whether you want a high-efficiency system. High-efficiency boilers save you 10-20% on utility bills, but they're more expensive to install.
| Boiler efficiency | Cost |
| --- | --- |
| 🚶 Standard | $2,200-7,000 |
| 🏃 High-efficiency | $4,000-10,000 |
Finally, you can select between a steam or hot water boiler. Steam generally does a better job of transferring heat, making it a good choice for homes in cold-weather climates or those without insulation. 
| Heat transfer type | Cost |
| --- | --- |
| 💧 Hot water | $1,200-4,000 |
| 🌡️ Steam | $3,500-8,000 |
Ready to schedule your boiler replacement? One of our licensed HVAC technicians can help you choose the right system for your home. Click below to book an appointment. 
Connect me with a local heating expert.