Bryant Preferred™ heat pump models
By Tom Moor
•
August 1, 2023
Introducing
QuoteScore™Beta
---
Are you getting a fair deal?
Our independent team of HVAC industry insiders can score your quote
Learn More
Sharing your quote takes less than a minute
The Preferred™ line includes Bryant's mid-range heat pumps. These systems are designed to heat and cool reliably at a moderate price.
These heat pumps have solid energy efficiency to help reduce utility bills. They offer a number of features like two-stage heating to ensure your home is consistently comfortable.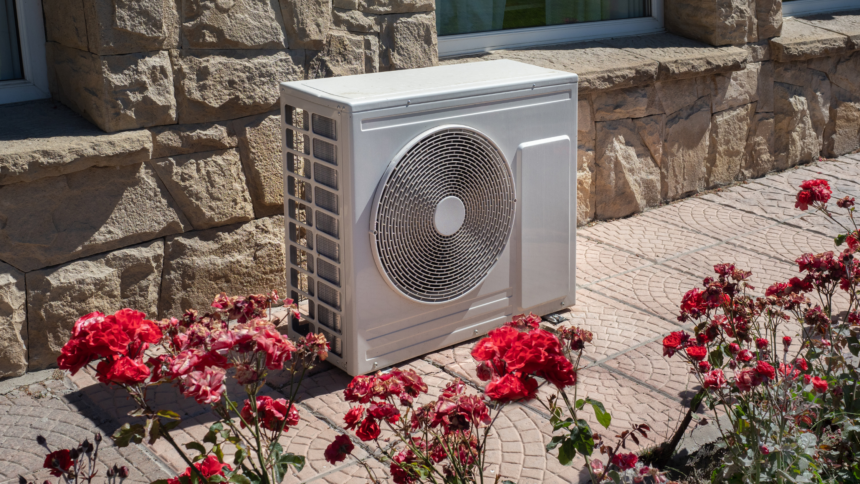 Bryant Preferred™ heat pump models
Model

SEER

HSPF

Compressor

Size (Tons)

Bryant Preferred™ 226A
17
9.5
Two-stage
2-5 tons
Bryant Preferred™ 225B
16
9
Single-stage
1.5-5 tons
Bryant Preferred™ 226C
 
17
9.5
Single-stage
1.5-5 tons
Bryant Preferred™ 224ANS
14
8.2
Single-stage
1-5 tons
Bryant Preferred™ 226A
This Bryant Preferred™ model is ideal for value-conscious homeowners. It's ENERGY STAR qualified, so it will save you money via rebates and reduced utility bills.
As a two-stage system, the Bryant 226A keeps your home at an even temperature and controls humidity during summer months. When paired with the Bryant Housewise Wi-Fi® thermostat, you'll receive automatic maintenance reminders and service alerts.
This mid-tier heat pump is ideal for the homeowner who wants equal parts value and efficiency. Plus, if you wouldn't mind your heat pump telling you when it's time for seasonal maintenance, pair this unit with the Housewise thermostat.
> Bryant Preferred™ 226A owner's manual
Bryant Preferred™ 225B
Bryant says this heat pump model is as quiet as a vacuum. In addition to running at low noise levels, the Bryant 225B delivers reliable warmth and cooling.
This Bryant 16 SEER heat pump works with its Hybrid Heat systems, which can combine with a gas furnace to create efficient winter heating.
This model can also be paired with the ecobee thermostat, powered by Bryant, for automated home comfort. The Wi-Fi-enabled smart thermostat learns your schedule for greater efficiency and comfort.
> Bryant Preferred™ 225B owner's manual
Have an HVAC pro recommend the best heat pump for your home.
Yes, please!
Bryant Preferred™ 226C
The Bryant 226C is its best-performing single-stage heat pump. It's the quietest the company makes and operates at high-efficiency levels.
While the unit runs quietly, it operates at 100% capacity when on. You'll benefit from the model's lower upfront cost but won't experience the monthly energy savings offered by a variable or multi-speed stage compressor.
If you're looking for a solid, reliable heat pump at a fair price, check out the 226C.
> Bryant Preferred™ 226C brochure
Bryant Preferred™ 224ANS
The 224ANS Bryant 14 SEER heat pump is designed for installation in small spaces like on patios or decks. It can be installed as close as 6 inches away from your home's exterior. Plus, it's stackable, which makes it perfect for multi-unit housing.
This system isn't the most energy-efficient, but it fills a need for specific users.
> Bryant Preferred™ 224ANS owner's manual
Other Bryant heat pump options
Bryant makes two other lines of heat pumps. Its Evolution™ products are more high-end, with the most high-tech features. The Bryant Legacy™ line is more budget-friendly.
Bryant Preferred™ heat pump prices
HomeAdvisor says Bryant heat pumps cost about $1,600-2,700. Our research shows the Preferred™ line costs $2,200-$3,000 plus installation fees.
Heat pump prices depend on your location, dealer, and model.
Bryant Preferred™ heat pump warranty
Bryant heat pumps have a 10-year limited parts warranty if registered within 90 days. Certain components may have a different warranty.
If you currently own a Bryant Preferred™ heat pump, you can find exact warranty details here.
Bryant dealers may offer an additional labor warranty that is not underwritten by Bryant.
Purchasing a Bryant Preferred™ heat pump
Click below to connect with a local HVAC dealer who can help you buy the heat pump model that best fits your needs.
Introducing
QuoteScore™Beta
---
Are you getting a fair deal?
Our independent team of HVAC industry insiders can score your quote
Learn More
Sharing your quote takes less than a minute