Common Home AC Repairs for Residential Air Conditioning Systems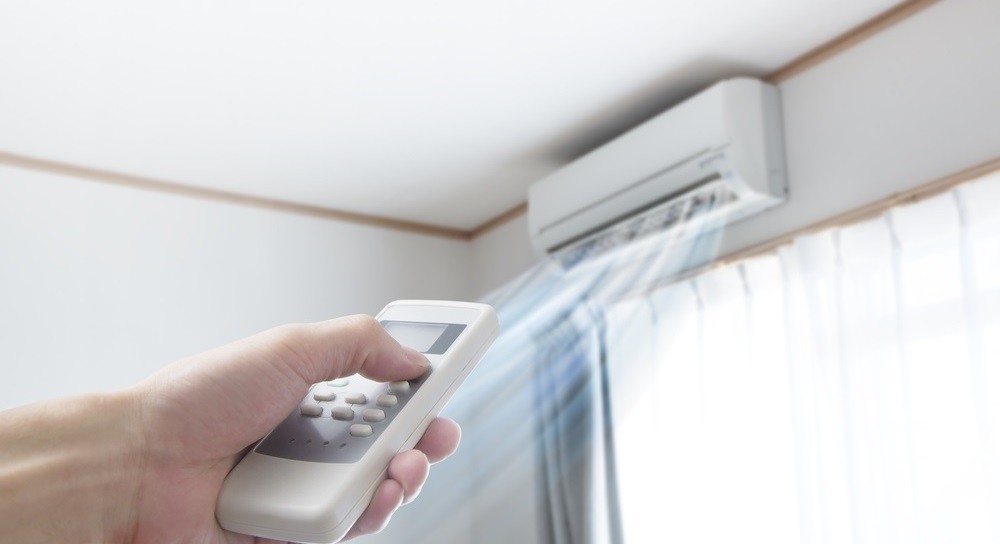 With temperatures heating up, homeowners are flipping on their air conditioners all across the country! This heating season, you may run into system performance issues which create the need for home AC repair.
If you find yourself in this situation, don't panic! Common air conditioner issues can be corrected by your local home AC repair contractor. To get an idea of what you may be facing when you call, below you'll find common home AC repairs contractors make every day.
Cost of Home AC Repairs
When their air conditioners act up, many homeowners envision money leaving their wallets to pay for home AC repairs. The truth is, air conditioning repairs may not be as expensive as you think! The average cost of home AC repair in 2017 is $325. The average homeowner will spend between $165 to $507 repairing common cooling system issues.
Common Home AC Repairs
If your air conditioning system is having trouble starting up, producing cool air, or keeping your home at a comfortable temperature, it may be experiencing one of the common home AC repair issues below.
Home AC Repair: Refrigerant Leak
Air conditioners contain refrigerant, which allows the system to run efficiently, releasing heat from the air to cool it. Air conditioners are charged with refrigerant upon installation; a poor charge or a refrigerant leak can cause the system's refrigerant level to fall below the proper amount. To remedy this, the home AC repair which is performed is a refrigerant recharge, accompanied by fixing the leak if that was the source causing low refrigerant levels.
It is important that the technician performing your home AC repair charge your cooling system with the proper amount of refrigerant. The manufacturer will specify this amount – correct refrigerant charge allows your cooling system to perform efficiently and accurately.
Home AC Repair: Drainage Issues
An air conditioner's cooling process produces condensation, which normally flows away from the equipment, causing no problem. If there is a clog in the condensate drain lines or drip pan, or if outdoor humidity levels are high, moisture may back up into your air conditioner. Excess condensation will increase indoor humidity levels and hinder the air conditioner's performance. It could also cause damage to your air conditioner's components.
To correct this issue, your home AC repair technician will inspect all condensate lines and the drip pan. The lines will be cleared of clogs, and may be treated for algae growth to prevent future clogs. If air conditioner components have been damaged, your technician will provide you with an estimate to repair this equipment.
Home AC Repair: Broken Compressor Fan
Your air conditioner's outside unit is home to the compressor, fan, and condenser coils. These components work to release heat from the air, transferring it out of your home to produce a cool indoor climate. When the outdoor fan isn't working correctly, the heat transfer process is hindered. Not only will this prevent your air conditioner from adequately cooling your home, a broken fan can cause the system's compressor to overheat. An overheated compressor could trigger the air conditioner's safety controls, turning your air conditioner off; overheating can also cause damage to the compressor itself, requiring home AC repair or compressor replacement.
A qualified home AC repair specialist will diagnose the issue preventing the outdoor fan from working properly. Your fan will be repaired or replaced if necessary, and the outdoor unit will be inspected to assess whether the issue has caused further system damage.
Home AC Repair: Frozen Condenser Coils
If your air conditioner's condenser coils, which are located in the outdoor unit, freeze up, your system will not run properly. Poor airflow through your cooling system can cause ice to form on the coils. Obstructions are typically the cause – such as dirty air filters or blocked return air ducts. Low refrigerant could also be the cause, requiring a refrigerant charge. A home AC repair technician can diagnose the issue behind your frozen coils, resolve it, and safely thaw your coils to restore cooling in your home.