Dallas air conditioner repair costs
By Ashley Sweren
•
July 31, 2023
Introducing
QuoteScore™Beta
---
Are you getting a fair deal?
Our independent team of HVAC industry insiders can score your quote
Learn More
Sharing your quote takes less than a minute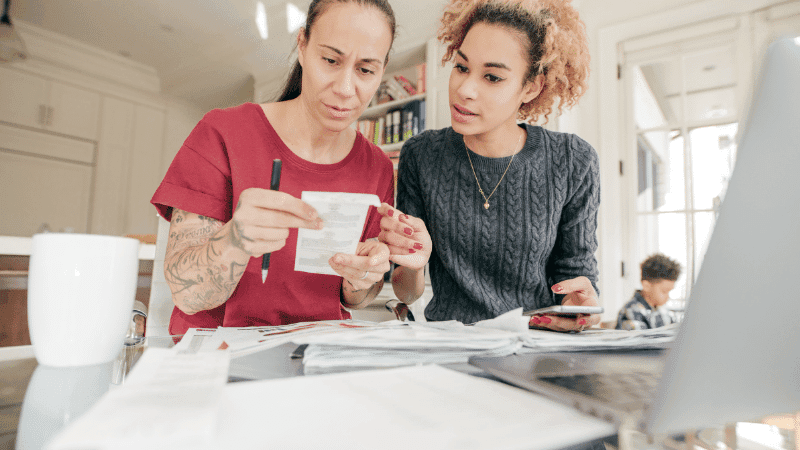 Estimating air conditioner repair costs in Dallas can be difficult when you don't know the exact issue. HomeAdvisor says the average cost of AC repair in Dallas is $397, just slightly above the national average.
The cost of air conditioner repair depends on the severity of the issue. For example, a clogged drain pain costs much less to address than a total system overhaul. HomeAdvisor says prices in Dallas can range $65-2,000.
Below, we've outlined specific pricing for Dallas's common air conditioner repair needs. This information should give you a clear picture of what you can expect to pay to get your AC back up and running.
Give me a price quote for AC repair now
Yes, please!
Common Dallas air conditioner repair costs
Refrigerant leak
Refrigerant (sometimes called freon) is vital to your AC's operation. If there's a leak somewhere, your system may freeze intermittently or stop working entirely.
HomeAdvisor says air conditioner repair involving a refrigerant leak costs $225-1,600 on average. The price includes detection and repair of the leak and a refrigerant recharge. 
Compressor repair
If your compressor has trouble turning on and staying on, your air conditioner repair person may recommend a hard start kit. These typically cost $100-250.
The need for a hard start kit may indicate more serious problems with your AC. Though it can keep your system going for a short time, you may want to start budgeting for a new compressor.
Blower motor repair
Your AC's blower motor pushes cold air from the condenser into your home. An air conditioner repair technician will charge about $150, or more, for a repair, based on the severity of damage.
Capacitor repair
Your AC capacitor resides in your condenser. It provides power to the motor that drives your system.
It costs $120-475 for an air conditioner repair person in Dallas to replace your capacitor.
Expansion valve
Your AC's expansion valve drops the pressure of the refrigerant to cool it. It's attached to the system's evaporator.
An air conditioner repair person in Dallas will likely charge about $450 to repair your expansion valve.
AC maintenance visit
You can hire an air conditioner repair technician to perform routine maintenance on your system. It's especially helpful to schedule maintenance before the Dallas weather starts heating up in the spring.
Generally, these maintenance visits cost $80-100. They may cost more if your air conditioner repair person has to replace or repair a part.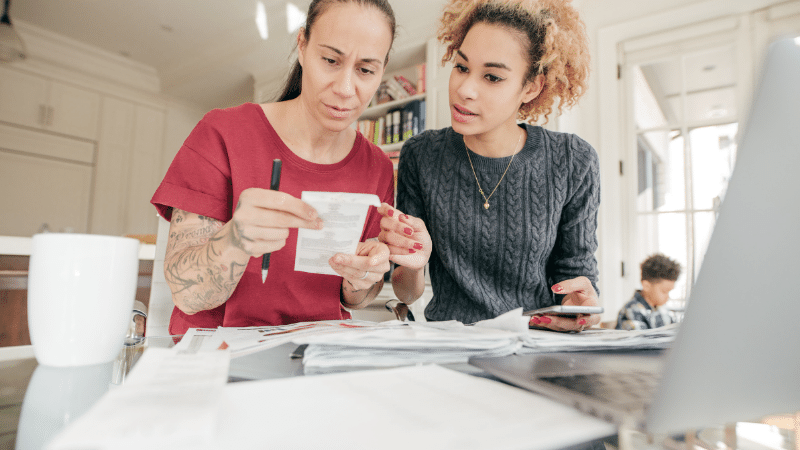 AC troubleshooting/diagnostic visit
Sometimes, you don't know what's wrong with your AC. You just know you need an air conditioner repair person!
For a diagnostic visit to identify an issue, most technicians will charge $75-180.
Unclear whether you're receiving a fair deal on an AC repair. HVAC.com's team of industry insiders can score your quote with QuoteScore and tell you what's good, what's not, and recommend clear next steps.
Hourly air conditioner repair costs in Dallas
While most air conditioner repair technicians charge by the job, some price their service based on the hours of labor required.
Nationwide, air conditioner repair ranges $35-200 an hour. The price varies based on your location, your AC system, and the time of year. For example, air conditioner repair technicians can charge a premium in the summer when people in Dallas are desperate to cool off.
Using HomeAdvisor's numbers, the average air conditioner repair cost in Dallas works out to about $120 an hour.
Air conditioner replacement costs in Dallas
Sometimes, your air conditioner repair technician may determine you need to replace rather than repair a part of your AC. Following are some common replacement costs from HomeAdvisor. 
| Air conditioner part | Average estimated replacement cost in Dallas |
| --- | --- |
| Air handler | $2,200-3,800 |
| Blower motor | $250-800 |
| Circuit board | $120-600 |
| Circuit breaker | $15-300 |
| Compressor | $1,200+ |
| Condenser | $1,750 |
| Ducts | $1,180 |
| Fuses | $15-300 |
| Evaporator coil | $650-1,200 |
| Fan motor | $100-700 |
| Relays | $15-300 |
| Thermostat | $115-200 |
Alternative air conditioner repairs
The above cost estimates reflect repairs on a traditional central AC system. However, some Dallas homes have other types of cooling systems.
Following are average air conditioner repair costs from HomeAdvisor for some different cooling units. 
| Air conditioner type | Average estimated repair cost in Dallas  |
| --- | --- |
| Ductless mini split | $1,00-3,500 |
| Geothermal air conditioner | $200-700 |
| Standalone portable air conditioners | $80-250 |
| Swamp cooler | $125-500 |
| Window air conditioner | $50-125 |
Who to call for air conditioner repair in Dallas
Need a Dallas air conditioner repair pro? We can hook you up! Click below to connect with a local technician.
Find a pro to fix my AC
Explain my AC problem
Introducing
QuoteScore™Beta
---
Are you getting a fair deal?
Our independent team of HVAC industry insiders can score your quote
Learn More
Sharing your quote takes less than a minute