Ductwork Costs: What Determines the Price Of Duct Replacement?
By Tom Moor
•
November 20, 2023
Introducing
QuoteScore™Beta
---
Are you getting a fair deal?
Our independent team of HVAC industry insiders can score your quote
Learn More
Sharing your quote takes less than a minute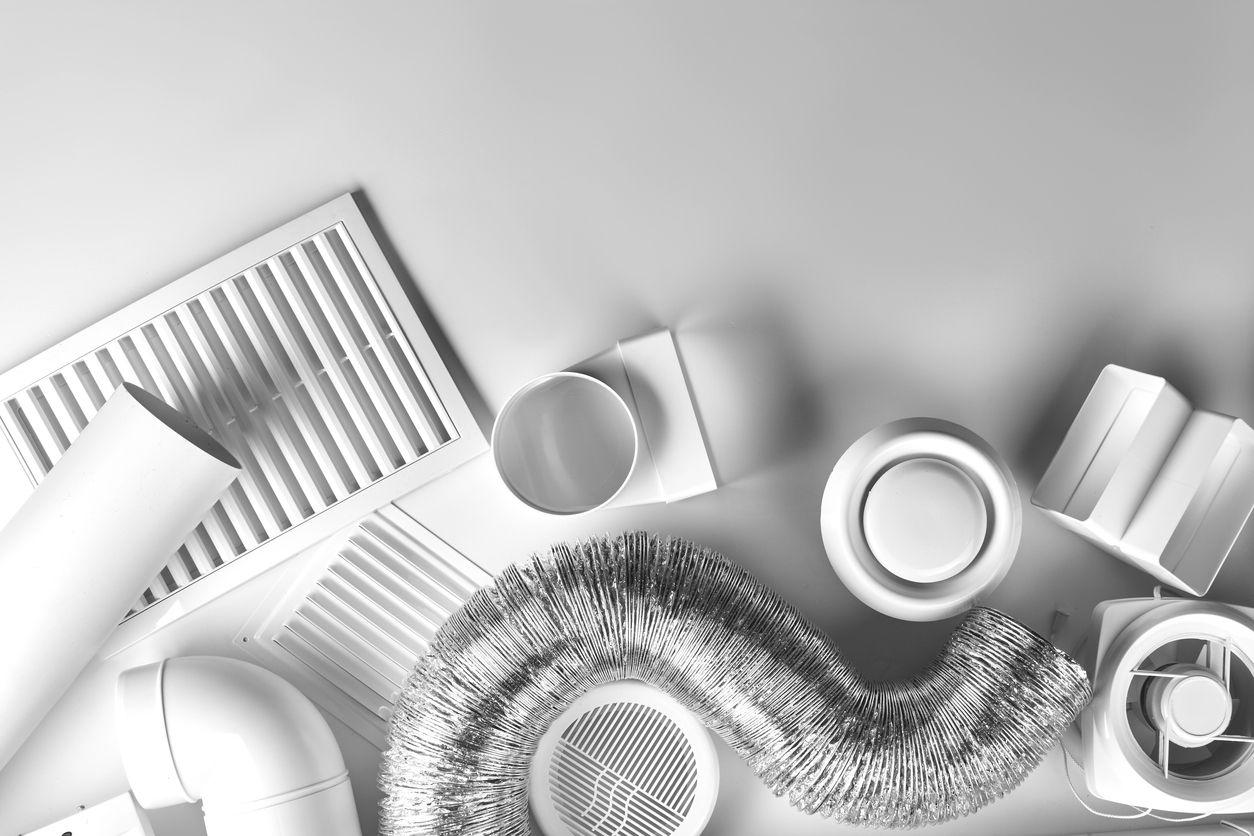 Out of sight and out of mind, your HVAC system's ductwork is often overlooked. However, air ducts play a critical role in the overall functioning of your HVAC system. They transfer conditioned air throughout your home to keep your family safe and comfortable on the warmest and coldest days of the year.
Ductwork typically lasts about 15 years, so if you're considering upgrading your HVAC system, it may be time to inquire about replacing the ductwork as well. But what are average ductwork costs and what determines the price? Keep reading as HVAC.com answers this question and much more about air duct replacement.
Once you receive a quote for an HVAC system or new ductwork, QuoteScore from HVAC.com can analyze it to help ensure you're receiving a fair deal.
Average Ductwork Costs
The cost of installing new air ducts can range from $1,500 to $5,000, according to pricing information from ThePrice.org.
What Affects the Price of Air Duct Replacement?
The final cost of air ducts is determined based on several notable factors, including:
Your home's size. Your home's square footage greatly influences ductwork replacement costs, as larger homes often require more extensive duct systems and additional materials, which adds to the overall expense.
Ductwork material. The type of duct materials you select also plays a significant role in new ductwork costs. Standard materials including sheet metal, fiberglass, and flexible ducts can lower the costs, while high-quality materials such as flexible aluminum or galvanized steel can increase the price by 10-20%.
Geographical location. The cost of materials and labor varies based on the region you live in. For example, the cost of air duct replacement is higher in New York City compared to the Midwest.
Duct insulation. Insulating your ducts is recommended especially if you live in a region that experiences extremely high or low temperatures. Ductwork insulation prevents heat loss or gain to help maintain a consistent temperature while increasing your HVAC system's energy efficiency, leading to lower energy costs. You can typically expect to add 10-20% to the ductwork costs when adding ductwork insulation.
HVAC Zoning. HVAC zoning allows you to create temperature zones across your home for increased comfort and energy efficiency. HVAC zoning involves placing dampers inside the ducts to control the flow of conditioned air into rooms. Each zone has its own thermostat and remote control. The cost of installing zoning to your air duct installation project can increase the cost of air ducts by $2,000 to $3,500.
Complexity and accessibility. If the ductwork is hidden behind walls or ceilings and not accessible in a crawlspace or attic, the labor required for duct replacement may increase the project's overall cost. Larger duct systems with multiple connections and branches can also raise the price.
Vent locations: The number and placement of air vents or registers in your home can impact the ductwork design, raising costs.
Consult with a Professional HVAC Contractor About Duct Replacement
Before upgrading your current HVAC system, have a qualified HVAC contractor inspect the condition of the ductwork and make any recommendations regarding repair or replacement. In many cases, rips or holes in the ductwork can be sealed to prevent air leaks, resulting in lower energy costs. If the ducts are older and in poor condition, though, it may be time to consider duct replacement service.
Introducing
QuoteScore™Beta
---
Are you getting a fair deal?
Our independent team of HVAC industry insiders can score your quote
Learn More
Sharing your quote takes less than a minute