Can I run my air conditioner on a generator?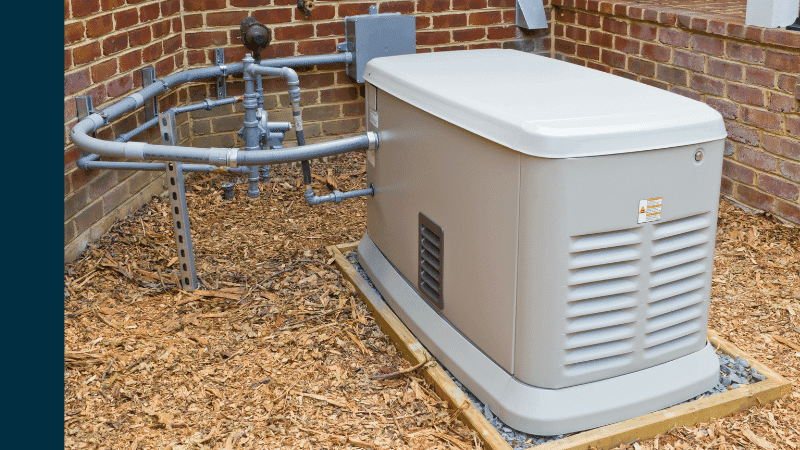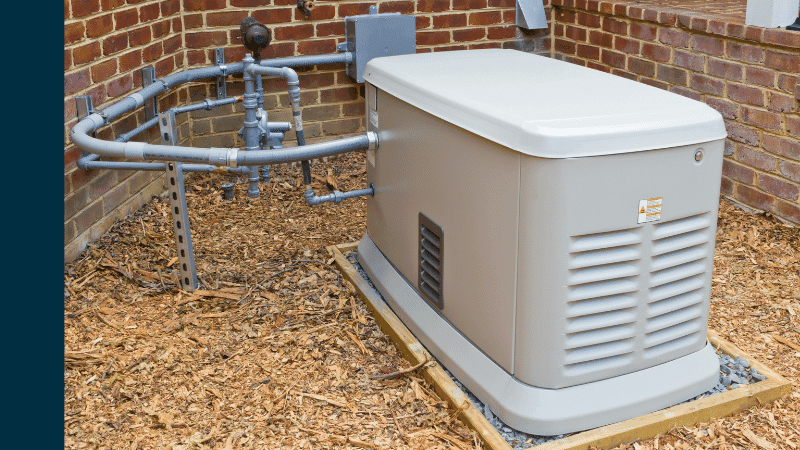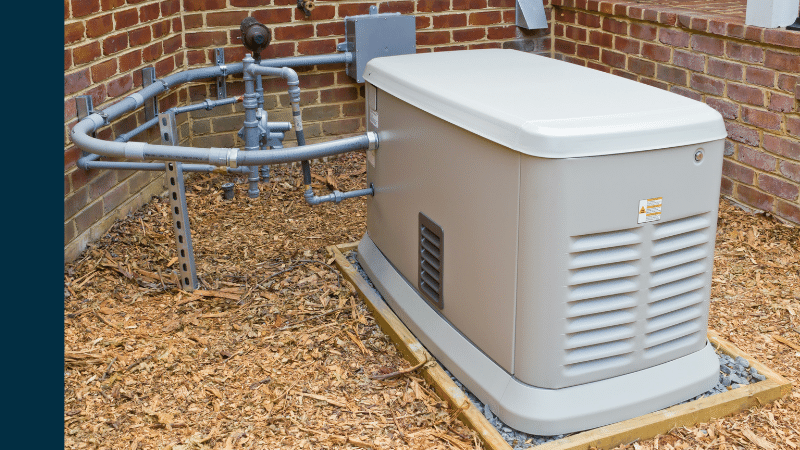 Generator sales are soaring following Hurricane Ian, according to ABC Consumer Reporter John Matarese. More than 2 million Florida residents were without power, some for up to a week. 
As homeowners start to clean up and plan for the next weather event, they're turning to generators as an alternate power source. 
Best generators for air conditioners
Small + portable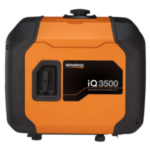 Generac iQ3500
Large + portable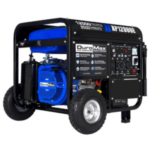 DuroMax XP12000E
Powerful
Transportable
Durable
Whole-home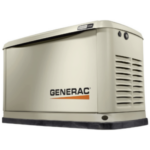 Generac 70432
Monitoring app
Prevents power surges
Weather-proof
What size generator do I need?
Choosing the right size generator is key to ensuring it works properly for your home. They're sized by electrical output, measured in watts.
To calculate the generator size you require, add up the wattage of the appliances and systems you wish to power. You can typically find the wattage of small appliances like toasters or coffee pots printed on the bottom. Large systems like refrigerators or stoves usually have a metallic label on the back or side.
If you can't find the exact wattage, below is a list of the average running wattage for some common household items.
Central AC: 2,000 – 4,000 watts
Clothes dryer: 1,800 – 5,000 watts
Clothes washer: 350 – 500 watts
Coffee maker: 900 – 1,200 watts
Dishwasher: 1,200 – 2,400 watts
Electric oven: 2,000 – 5,000 watts
Furnace: 5,000 – 25,000 watts
Hair dryer: 1,200 – 1,875 watts
Laptop: 50 watts
Microwave: 750 – 1,100 watts
Radio: 70-400 watts
Refrigerator: 725 watts
Space heater: 1,500 watts
TV: 120 watts
Vacuum: 1,000 – 1,440 watts
Water pump: 1,000 – 2,000 watts
Window AC: 600 – 1,500 watts
Large home appliances like your air conditioner and refrigerator also require starting wattage. Starting wattage is the extra power necessary for the first few seconds as the appliance starts up. You can usually multiply the running wattage times three to estimate starting wattage.
When calculating the size generator you'll need, make sure to include the starting wattage and running wattage for the large home appliance you wish to power.
Starting wattage isn't necessary for smaller appliances like a phone charger or a blender.
Why does generator size matter?
If you choose a generator too small for your needs, you may overload it. This will cause it to turn off or overheat. Overheating may damage the generator and the items plugged into it.
If your generator is too large, you'll overpay for the unit and the fuel needed to run it.
What type of generator do I need?
There are two types of generators to consider for powering your AC: portable or standby.
A portable generator is small enough to be stored in a garage or shed until it's needed. They're often mounted on carts with wheels for easy moving.
Portable generators are best if you only want to power a few appliances in your home. One unit could likely keep your refrigerator and a few lights on during a power outage.
Standby generators are more of a permanent home fixture. They're heavy because they have a large fuel tank.
Standby generators turn on automatically when a home loses power. They can power all home appliances and systems, including the AC, lights, and refrigerator.
Standby generators are usually more expensive than portable generators.
Generator fuel
Once you decide on a portable vs. standby generator, you'll need to select the fuel type.
Most generators take gasoline, diesel or natural gas. Some are even solar-powered.
| Fuel type | Benefits | Drawbacks |
| --- | --- | --- |
| Gasoline | Inexpensive. Easy to access. | High emissions. |
| Diesel | Good for cold areas. Fuel efficient. | High emissions. |
| Natural gas | Low emissions. | Not good for cold climates. High cost. |
| Solar | Free, renewable energy. | Expensive to install. |
How much do generators cost?
According to HomeAdvisor, generators cost an average of $4,776. Most range $1,439-8,125. 
Whole-home standby generators are $5,000-25,000, including installation. Portable generators cost $1,500-6,000.
Best generators for air conditioners
Best small portable generator for AC
The Generac iQ3500 is one of our favorite generators. It's ultra-quiet and durable. Plus, it includes USB ports to charge your phone and other personal devices. 
It's small and easily stored at 18" x 23.7" x 21.7". Weighing 109.1 lbs., you'll need a hand moving it around.
This generator is 3,500 watts, so it can power the AC of a smaller home. Or it can run a few appliances like your oven and a window air conditioner.
Buy on Amazon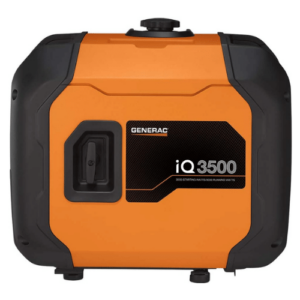 Best large portable generator for AC
The DuroMax XP12000E is a great option for homeowners who need to run multiple large appliances via generator. It packs enough voltage to power a moderately sized house, including the air conditioner. 
This generator is 200+ lbs. But it's mounted on a rolling cart, so you can easily move it where it needs to be. At 30" x 29" x 26", it's an average-sized generator.
We're impressed that the DuroMax XP12000E comes with everything you need to get it running. With an included toolset, oil funnel, and four types of outlets, this generator is easy to set up out of the box.
Buy on Amazon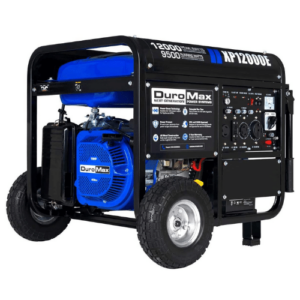 Best whole-home generator
The Generac 70432 is a whole-home generator that will power everything you require in an emergency. Its tough all-aluminum enclosure protects your investment in all kinds of weather. 
We love that this generator comes with an app that lets you monitor it remotely in real-time. Its TruePower Technology ensures no damaging power surges for sensitive electronics like your laptop.
The Generac 70432 runs on natural gas. It's 48" x 25" x 29" and 500+ lbs., so it's installed as a permanent fixture in your yard.
Buy on Amazon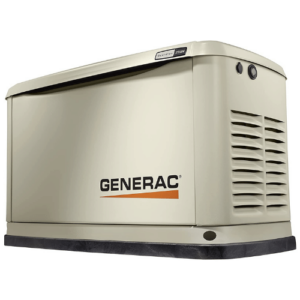 How to connect your AC to a generator
You'll need a transfer switch to power your central AC via generator. A professional electrician or HVAC technician should install a transfer switch. 
Book an appointment with a top-rated local HVAC pro now
You can plug a portable or window AC with a standard electrical cord right into a generator. No professional installation required.
Generator safety tips
According to the Consumer Product Safety Commission, 85 people die annually from carbon monoxide poisoning. Portable generators are responsible for the majority of carbon monoxide poisoning deaths. 
Using your generator safely is paramount. Especially in post-hurricane conditions. Consider these safety tips from The American Red Cross:
Always follow the instructions that come with your generator. 
Keep the generator dry. Place it on a dry surface. Cover it with a canopy if it's raining. Do not touch it with wet hands. 
Operate the generator outside, away from windows, doors, and vents. 
Turn the generator off and let it cool down before refueling. Fuel spilled on hot engine parts may ignite. 
Store fuel in an approved safety can. Keep extra fuel in a well-ventilated garage or shed away from heat sources like your water heater or exhaust pipes. Look into local laws – there may be a limit on how much fuel you can store. 
Plug small appliances directly into your generator or use a heavy-duty outdoor-approved extension cord. 
Install smoke detectors and carbon monoxide monitors in your home. 
Connect me with a local HVAC pro today 🧑‍🔧