How to Keep Your Home Comfortable & Efficient in the Summer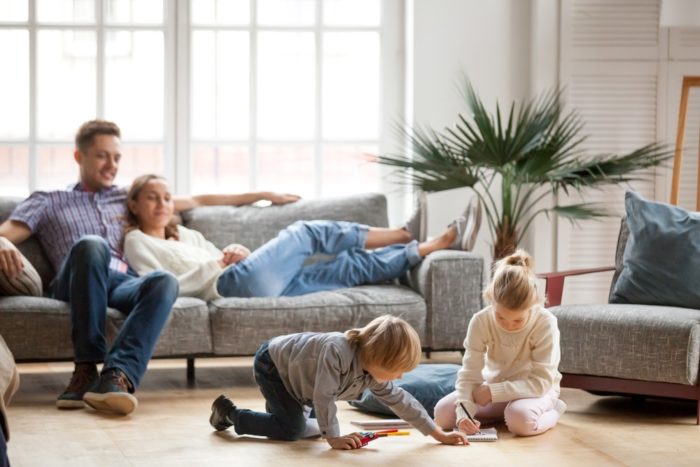 In the midst of the summer heat, comfort is a top priority for homeowners across the country. Air conditioning systems operate around the clock to remove heat and make homes both comfortable and safe.
All that cooling comes at a cost, leading homeowners to question how to save money on their summertime electricity bills. Rethink your air to make energy efficiency a priority! We show you solutions that make your home's air more efficient in the summer, which deliver a higher level of comfort at a lower cost.
The Facts About Air Conditioning Cost
Do you know how much indoor summer comfort really costs your family? Before we get into efficiency solutions, let's take a look at some air conditioning facts to help you better understand just how much you stand to save when you rethink your air.
87 percent of homes in the U.S. use some type of cooling system. In the Southeast where the climate is hot-humid, 94 percent of households use cooling; in the West's coastal marine climate, fewer than 50 percent of homes use cooling.
Overall, air conditioning accounts for approximately 12 percent of a U.S. home's energy expenses. In hot and humid areas of the country, air conditioning is responsible for up to 27 percent of energy costs!
As of 2015, the average household's annual energy bills totaled $1,865. At 12 percent of energy consumption dedicated to air conditioning, the average annual cost for cooling equals $262. Nationally, average air conditioning energy costs range from $525 in hot-humid climates to just $60 in the coastal marine region.
Annual air conditioning energy expenses of $263 is no insignificant amount to American families. Using less cooling in the home is one clear-cut strategy to reduce energy bills, but the cost isn't necessarily worth it – your bills are lower, but so is your level of comfort inside the home. Instead, rethink your air to target efficiency improvements, which work to lower your energy bills while actually improving your household's comfort!
Energy Efficient Air Conditioning System Upgrades for Your Home
If your home is equipped with an older air conditioning unit, you certainly aren't receiving the indoor comfort levels you could achieve. Also, they don't offer the higher energy efficiency levels that are required of new air conditioners on the market today.
New air conditioners are required by the Department of Energy to offer efficiency levels of 13 or 14 SEER (seasonal energy efficiency ratio), depending on where you live in the U.S., as of 2015. Models go up to 26 SEER for maximum energy efficiency in today's market. Older units not only started out with lower required SEER ratings, but air conditioners also lose efficiency over time. If you have an older system, it's highly likely that the energy efficiency rating marked on the unit is not what you really achieve today.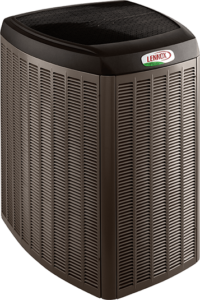 HVAC technology has evolved immensely over the last several years, resulting in cooling systems that deliver more precise cooling while using less energy. One such option is the XC25 Variable-Capacity Air Conditioner from the Dave Lennox Signature® Collection.
The XC25 is the most precise and efficient air conditioner you can buy. With industry-leading efficiencies of up to 26.00 SEER, the XC25 can save you hundreds of dollars in utility costs every year. This system has been designated as one of the Most Efficient ENERGY STAR certified products of 2019.
The XC25 takes a multi-faceted approach toward improving indoor comfort. Precise Comfort® technology adjusts cooling output in increments as small as 1%, perfectly matching your energy use with your comfort. Precision temperature control isn't the only way this system improves your indoor comfort – SilentComfort™ technology means sound levels are so low, you can barely tell the XC25 is running at all.
Rethink How Air Conditioning Works in Your Home
Traditionally, air conditioning systems have worked by delivering one comfort level throughout the house. Unfortunately, this rarely means all spaces are kept at equally comfortable conditions. It often leads to energy waste and fluctuations in comfort from one area of the home to the next. Lowering the thermostat's temperature to deliver more cooling because your living room is too hot means all areas receive more cooling – even if they don't need it.
Different spaces have different needs which cannot be addressed by a single air conditioner without a little help – zoning systems do just that. A zoning system splits up your home into zones, which allow a single air conditioner to control comfort levels independently in each zone, without altering operation in other areas. Not only does zoning deliver precise comfort control, it eliminates the energy waste of cooling all areas the same!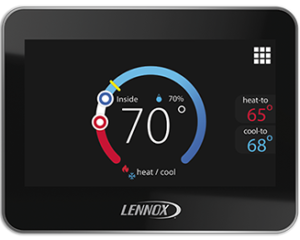 The iHarmony® Zoning System from Lennox® creates an environment exactly how you want it. Used in combination with premium Lennox® equipment, iHarmony zoning puts heating and cooling where you want it, redirecting airflow to specific areas of your home as needed. So your temperatures stay consistent, from floor to floor and room to room.
iHarmony zoning isn't just about customized comfort and precision. It can also help you use less energy every day. An iHarmony zoning system lets you reduce heating and cooling to unused rooms, so you don't waste energy conditioning air that nobody will feel. When paired with a programmable thermostat like the iComfort® S30 from Lennox, zoning can mean energy savings of up to 35 percent.
Rethink Your Air for Maximized Summer Comfort and Efficiency
A cool, comfortable summer doesn't have to cost your family a fortune. Focus on maximizing the efficiency of your air conditioning system to not only achieve greater energy savings, but improve comfort levels throughout the entire home. Find your local Lennox® dealer and make the move toward greater air conditioning energy efficiency today.