How To Make A Decorative Air Return Vent Cover
By Tom Moor
•
August 1, 2023
Introducing
QuoteScore™Beta
---
Are you getting a fair deal?
Our independent team of HVAC industry insiders can score your quote
Learn More
Sharing your quote takes less than a minute
Let's face it — when you think HVAC, you don't think "stylish". Many HVAC system components are visible inside the home, and while some people aren't bothered by their presence, some homeowners would love to cover up or change out those eyesores. One not-so-attractive HVAC element that is present throughout the home is the return air vent.
Most return air vents look like this: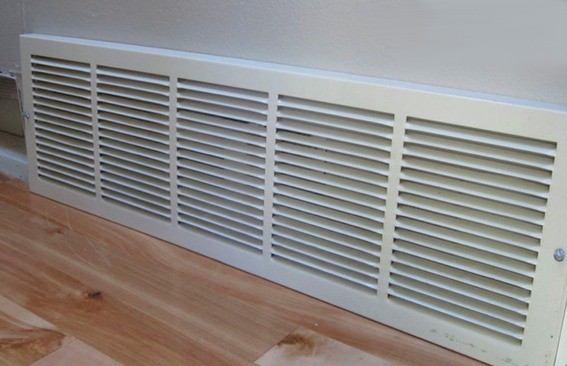 Depending on your system, it may be located on the wall, ceiling, or floor. Some return air vents also utilize a filter. While there are some decorative options available for standard floor registers at your local hardware store or online, the return air vent is typically larger, and there aren't many options available that look much different than the above.
Completing this project yourself instead of ordering a designer vent cover online can save you a lot of money and allow you to create exactly what you're looking for. The materials you'll need to create a custom return air vent can be found at your local hardware store.
What You'll Need:
Before your trip, make sure to measure the opening of your current return air vent. Below is a list of the basic supplies you'll need to purchase from Lowes or Home Depot (or dig out of your garage):
Decorative aluminum sheet
Aluminum cutters
Wood for the frame
Clamps
Saw
Paint
L brackets
Glue
Screws or nails for installation
Power drill
Steps To Make A Decorative Air Return Vent Cover:
Measure your existing vent to get the correct dimensions, which you'll use to create the new vent cover.
Using the saw, cut the wood frame pieces to the correct sizes. If you have enough space around the vent opening, you can create a wider frame if you choose.
Cut the aluminum sheet to the correct size with the aluminum cutters – sometimes you can get away with cutting these with scissors.
Fit the pieces together to ensure they fit together properly before assembly.
If you want to paint the aluminum sheet and the frame, do so after cutting and allow all pieces to dry.
Assemble the wooden frame pieces using wood glue, clamp the wood together and allow to dry.
Attach the aluminum sheet to the back of the frame using the L brackets.
Install the new return air vent cover over the opening using nails or screws.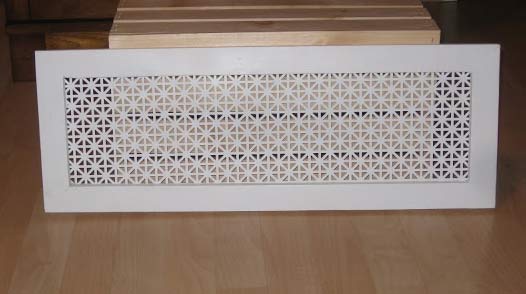 Introducing
QuoteScore™Beta
---
Are you getting a fair deal?
Our independent team of HVAC industry insiders can score your quote
Learn More
Sharing your quote takes less than a minute