HVAC Q&A: How Do I Choose the Right HVAC Contractor?
Today's HVAC Q&A question comes from William in upstate New York. Concerned with the age of his HVAC unit, he writes:
"My HVAC unit is working, but after reading your blog, I can tell that it's on its last leg. I want to replace it this spring, but I don't know where to start. How do I find the right contractor? What do I need to look for? Where do I look? Please help!"
---
William's question is one we get all the time. Since an HVAC contractor spends hours in your home working on the systems that will keep your family comfortable, it's important to ask the right questions and know what to look for in an HVAC contractor. Here are a few tips for hiring the right HVAC contractor for your needs:
Top 3 Things To Look For In A Contractor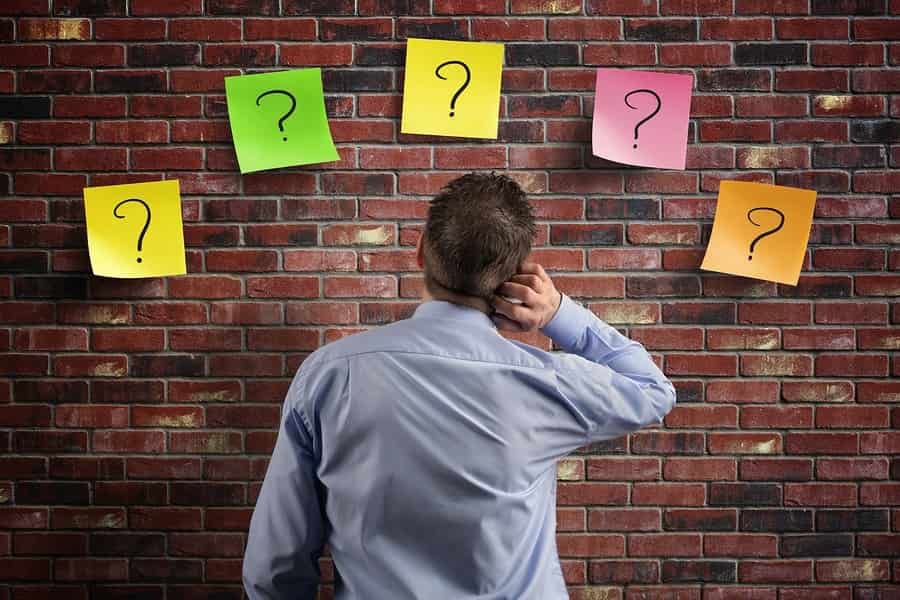 The most important tip I can give you is to only hire a qualified HVAC contractor. How do you know if a contractor is qualified? Ask!
Before you even begin talking about the problems you're having with your system, ask your contractor about licensing and insurance. Are they licensed by the state? Do they carry insurance? Each state has different requirements for obtaining a license to repair/replace HVAC equipment, and it's important that any contractor you consider meets these qualifications. Ensure you understand the licensing requirements in your state, city, and/or county, and request copies of a contractor's licenses to know you're working with qualified people.
The next most important thing to ask is whether or not the contractor's technicians are NATE certified. The North American Technician Excellence (NATE) only certifies technicians who have undergone rigorous testing and proven themselves to be the top in the industry. While many technicians service units without the industry's gold standard certification for excellence, don't settle for anything other than the best when it comes to your family's health and comfort.
Price is important, but only if it's guaranteed
Pricing is always an important part of the decision to hire any contractor. When it comes to choosing your contractor, look for one who will guarantee the project pricing upfront. Now, there will be issues that no contractor will be able to find until they get in there and start servicing the unit, but good contractors will do their best to minimize those costs.
A quality contractor will not try to provide an estimate over the phone. They will ask questions about the issues you are having and then suggest scheduling an in-home evaluation to determine the problems and the costs associated with the work. While assessing your project, they will build a contingency into the estimate to account for potential issues that may occur once the project is started and those unforeseen issues that push homeowners outside of their budgets.
Low-price initial estimates can be enticing, but they often do not account for the kind of issues that can surprise homeowners. In order to avoid unforeseen issue sticker shock, only work with contractors who will guarantee the project price before starting the job.
Place a high importance on sizing
When you talk to contractors about replacing your unit, make sure they include a size assessment for your home. In addition to the other questions you're asking, ask about the tools the contractor will use to identify the right-sized unit for your home. If they talk about using tools like a blower door test, air flow capture hoods, hygrometers, refrigerant charging scales, and computerized HVAC load calculations, then they are using the most advanced technology to ensure the right-sized unit makes its way into your home.
When it comes to your HVAC system, size matters. A system that is too large or too small will undoubtedly increase your utility bills. HVAC system size has only recently — in the last decade or so — been found to play an important, and expensive, role in your home's energy efficiency.
Where To Start & How To Find A Reputable Contractor
The HVAC.com team is here for you – instead of searching through the Yellow Pages or reading countless online customer reviews, use the new HVAC.com Contractor Network. We'll do the research for you and act as a personal concierge to connect you with the best licensed and insured local contractor for your needs.  If you'd rather find your contractor on your own, look at our local contractor directory to find the best HVAC contractors in your area and use the tips above to hire the best HVAC pro for you.