Room Humidifiers for Enhanced Indoor Comfort
By Joanna Brown
•
August 1, 2023
Introducing
QuoteScore™Beta
---
Are you getting a fair deal?
Our independent team of HVAC industry insiders can score your quote
Learn More
Sharing your quote takes less than a minute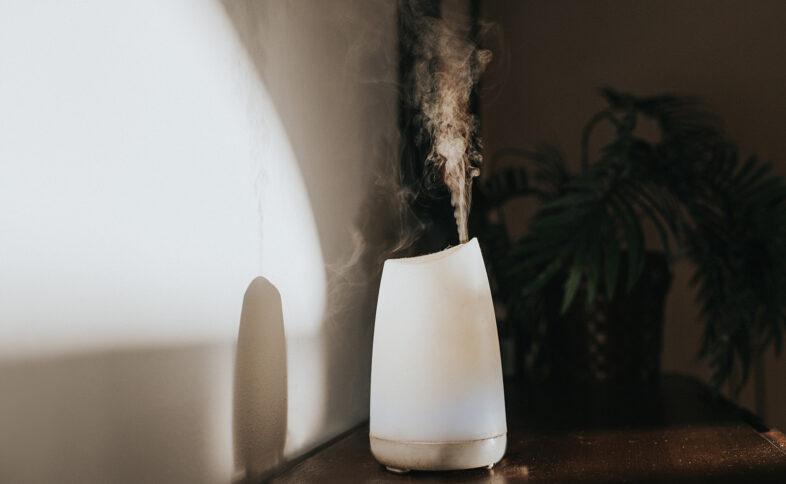 If a whole-home humidification system isn't in the cards, you don't have to sacrifice the comfort and health benefits that come with humidifier use! Portable humidifiers, also called room humidifiers, deliver added moisture to specific areas of your home, enhancing overall comfort and delivering the health benefits that come when dry air is controlled. For use in living spaces, bedrooms, and even your office at work, a room humidifier keeps relative humidity levels under control wherever you are.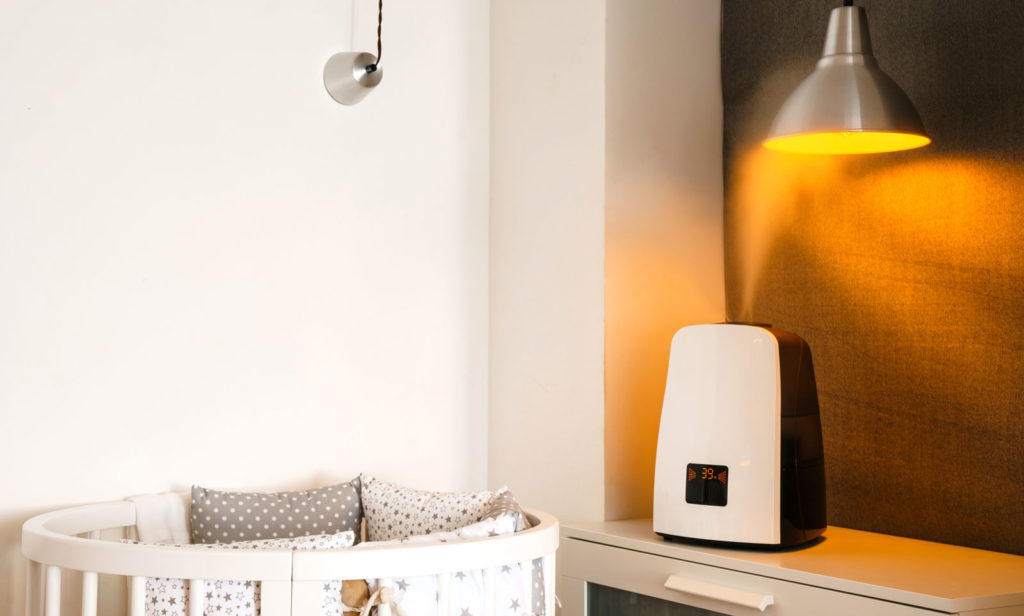 When to Use a Portable Humidifier
Whole house humidifiers are the best solution for overall moisture control, but they aren't always an option, or may not be the best option for your particular issue. A few situations where portable humidifiers can rescue you from moisture problems include:
If you rent your home or office, you don't have control over installing a whole home humidifier. Instead, using portable humidifiers allows you to gain the benefits of added moisture anyway. Plus, you can take room humidifiers with you if you move.
If you need a temporary moisture boost in certain areas, a portable humidifier is a great way to achieve that. Room humidifiers can be used to boost moisture in problem areas when the relative humidity levels are otherwise balanced across the home.
If you or a loved one is sick or suffering allergy symptoms, using a room humidifier can alleviate symptoms and provide some relief.
Types of Portable Humidifiers
For room humidification, there are a few different options you have to choose from. While each type of room humidifier works to add moisture to your air, the process they use differs.
Types of portable humidifiers include:
Cool mist humidifiers
Ultrasonic humidifiers
Evaporative humidifiers
Warm mist humidifiers
Vaporizer humidifiers
Our HVAC FAQS tell you the pros and cons of each type so you can choose the best option for your needs.
If you're looking for a portable humidifier that operates quietly while delivering superior humidity control, check out our list of the Top 10 Quietest Portable Humidifiers.
Sizing a Portable Humidifier
To gain proper humidification in your living room, bedroom, or office, your portable humidifier must be sized appropriately for your space. Room humidifiers have a room size listed that tells you the maximum square footage the unit is capable of humidifying.
Before purchasing a portable humidifier, measure the dimensions of the space in which you wish to use it. Calculating the square footage of your space before you buy will help ensure you select a room humidifier that works correctly and delivers the benefits you desire.

Caring for a Portable Humidifier
Just like any appliance, your room humidifiers require some care to carry out optimal performance. Room humidifiers require regular filling of the water reservoir, as well as cleaning and filter changes.
To learn more about how to perform portable humidifier maintenance and how often these tasks must be done, check out our HVAC FAQs.
How often does a portable humidifier's filter need replaced? The answer depends on the type of unit you use and the manufacturer's recommendation – check your owner's manual for frequency.
How often will I need to refill my portable humidifier? The answer depends on the capacity of your unit – portable humidifiers range in size, with smaller sizes treating smaller spaces and requiring more frequent refilling than larger models. The desired humidity levels will also affect how often the water reservoir needs refilling.
How often do I need to clean my portable humidifier? Check your owner's manual to see what the manufacturer recommends for your unit. The U.S. Consumer Product Safety Commission recommends that room humidifiers with capacities of five gallons or less be cleaned each day and sanitized weekly; room humidifiers with capacities over five gallons should be cleaned according to the manufacturer's specifications and sanitized every two weeks.
Find Portable Humidifier Help on HVAC.com
HVAC.com is the world's leading heating, cooling, and indoor air quality resource site, where you can find answers to all your questions about portable humidifiers and more. If you require specific help solving the humidity challenges you face at home or work, we recommend reaching out to one of our Certified Contractors!
Search HVAC.com's HVAC Contractor Directory to locate an HVAC company near you who can help you find the ideal humidification solutions for your space. Enter your ZIP code and you'll see heating and cooling contractors serving your area who are ready to assist you.
Introducing
QuoteScore™Beta
---
Are you getting a fair deal?
Our independent team of HVAC industry insiders can score your quote
Learn More
Sharing your quote takes less than a minute