Tampa AC repair: DIY or call a pro?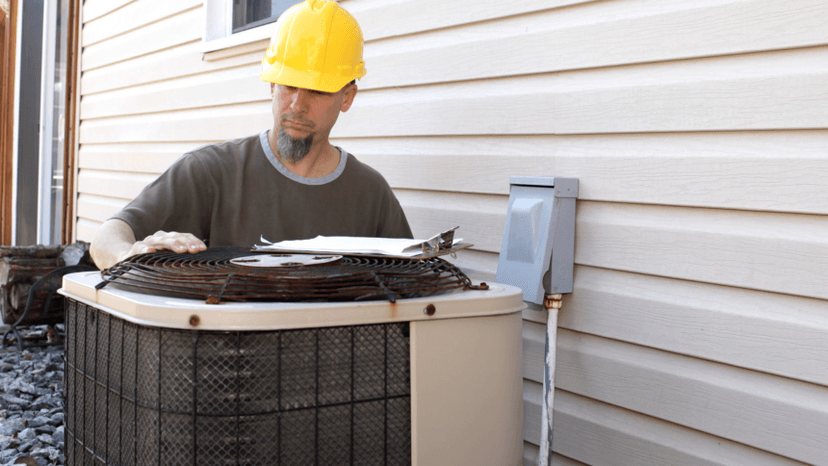 When the air conditioner isn't cooling your home, you need a solution fast. Step number one is to determine if your Tampa AC repair is a DIY job or something that requires a pro.
Let's dive into some common air conditioner issues in Tampa. We'll provide a few quick tricks to help you determine whether you can fix it yourself or not.
Don't want to bother with the DIY method? Click below to connect with a Tampa AC repair person now.
Fix my air conditioner right away!
AC not turning on in Tampa
First, check that the problem isn't with your electricity. Turn the thermostat off and locate your electrical box. Reset any breaker that may have been "tripped" to the off position.
Wait 30 minutes before turning the thermostat back on. This gives the internal breaker time to reset. It can't reset if the thermostat is constantly telling the system to cool the home.
After half an hour, set the thermostat to "cool" and your desired temperature. Set it to "on" instead of "auto." If the air conditioner still isn't working properly, take a look at the drain pan.
AC drain pan
The HVAC drain pan location is just beneath the evaporator coil. Its job is to collect condensation, but too much water may cause the unit to shut off as a safety measure.
The evaporator coil is part of the indoor unit, so you'll need to locate the indoor component of your HVAC system to check the pan. If the pan is full or overflowing, clean it out with a shop vac or an old towel.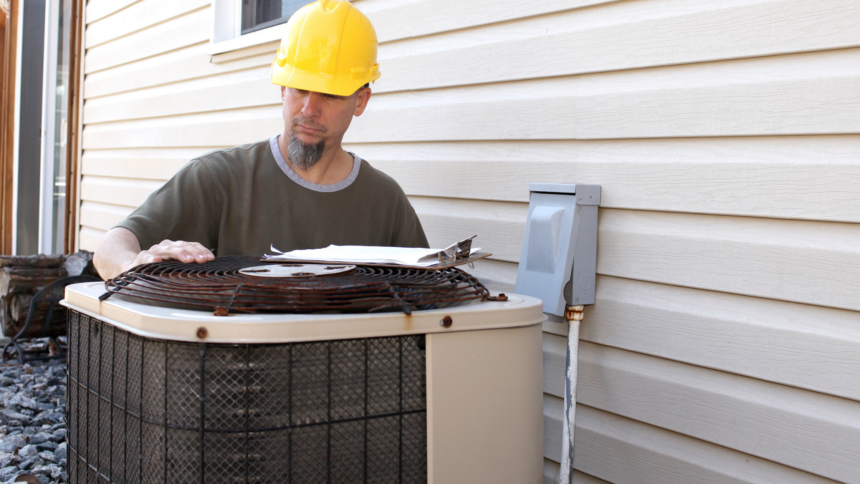 AC drain line
Finally, if the drain pan is empty, look at the AC drain line for a potential clog. The drain line is a hose or pipe that carries condensation and debris to the drain pan.
Suck out any blockages with a shop vac. Flush it out with your garden hose if you don't have a shop vac. Replace it once it's clean.
Not feeling up to all that work? No problem. Connect with a repair person to identify and fix the issue.
There are air filters in your AC compressor and in the air return within your home. You can order new ones on Amazon or buy them at a local hardware store. Just be sure you choose the right size for your system!
No cool air from AC in Tampa
Tampa temperatures during the summer months can climb north of 90 degrees. If you're not getting cool air from your home's AC, it may be time to call a Tampa AC technician.
Schedule an inspection with a Tampa HVAC pro
Before you search for "Tampa HVAC repair near me," try these simple fixes in your home:
Set the thermostat to "cool" and "auto." Selecting "on" from your thermostat options will cause the fan to run continuously, blowing air even when the system isn't cooling.
Check the air vents in your home. Ensure the louvers are open and nothing is blocking them. Furniture, toys, and other household items will restrict airflow from the vents and may cause your system to malfunction.
Go outside and examine your condenser. Use a screwdriver (if needed) to remove the cover. If the coil is frozen or appears rusty, contact a Tampa AC technician.
In humid climates like Tampa's, the evaporator coil (the part with U-shaped wiring on the ends) and other components may rust and wear down more easily. Routine maintenance twice yearly will keep your AC working optimally, especially in the Tampa heat and humidity.
DIY Tampa AC repair or hire a technician?
By incorporating good home comfort habits into your HVAC maintenance routine, you can avoid a Tampa AC emergency. Remember to change the filter monthly, or as advised by the manufacturer, and schedule your seasonal inspections. When the repair is beyond your scope of expertise, rely on the best Tampa HVAC technicians for a fair quote and trustworthy service.
Speak with a local AC technician