What Is a Geofencing Thermostat?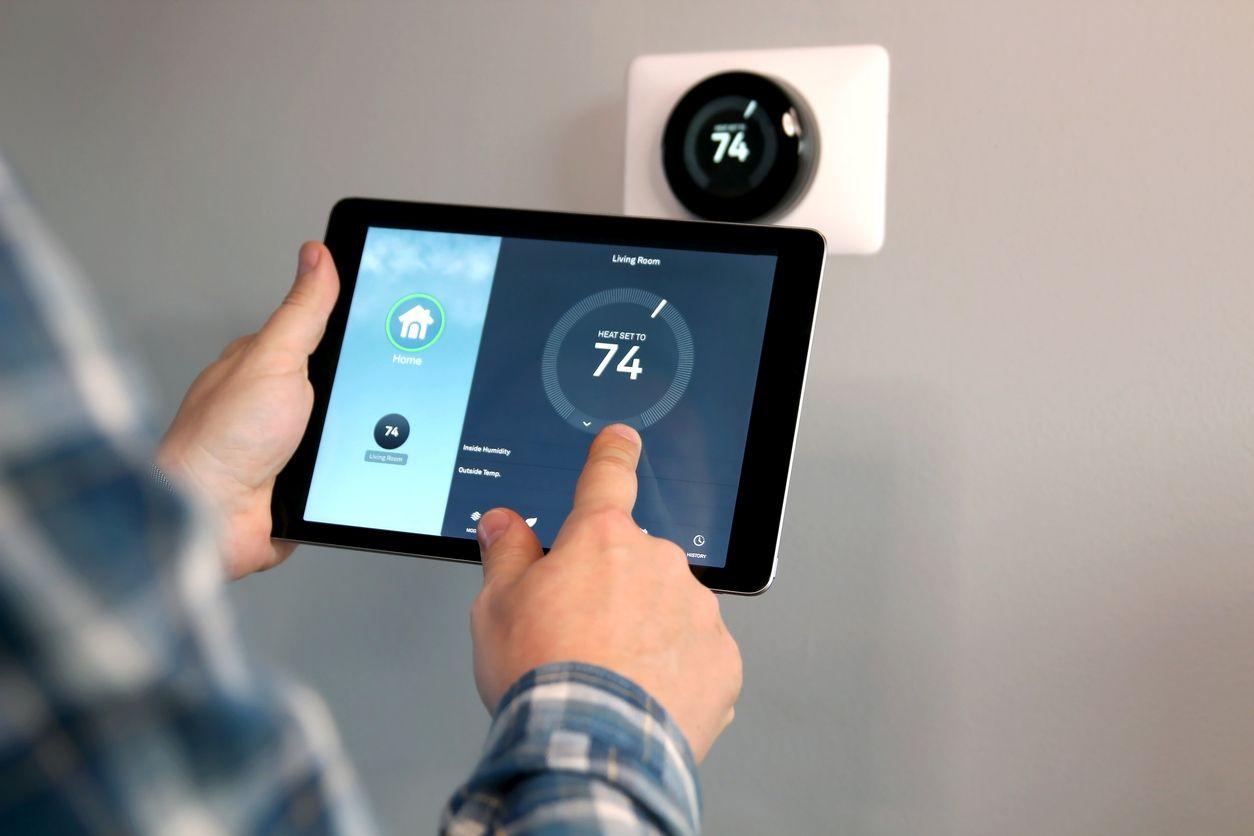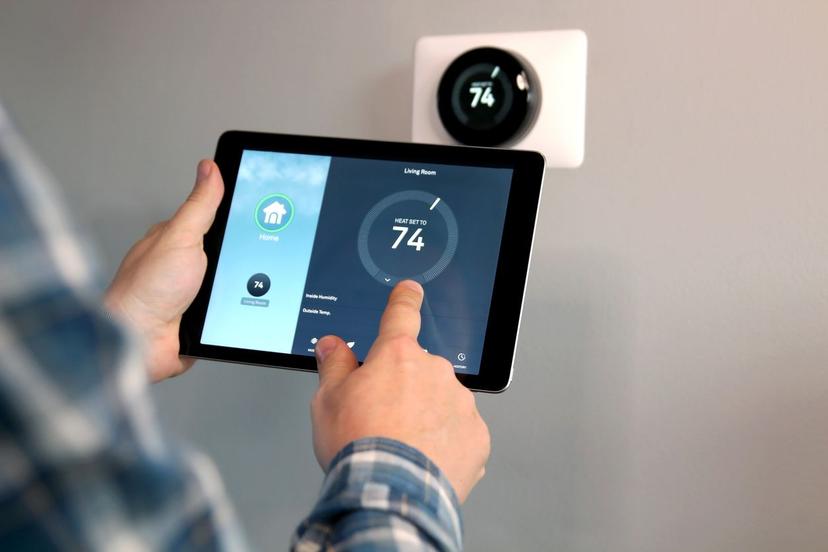 If you're still using an old-fashioned manual or programmable thermostat to control your HVAC system, it might be time to embrace the future and install a smart thermostat. "Smart" thermostats truly live up to their name by offering advanced features such as remote control, energy reports, learning capabilities, and geofencing technology. Read on to discover what a geofencing thermostat is and the benefits it can bring to your home.
How Does a Geofencing Thermostat Work?
A geofencing thermostat is a smart thermostat with geofencing capabilities. It creates a geofence radius, or virtual boundary, around your home and uses the location of your smartphone to automatically adjust your home's temperature based on your proximity.
You can set your smart geofencing thermostat to adjust the temperature appropriately based on whether you leave or enter the geofence radius for optimal comfort and energy efficiency.
A geofencing thermostat's range is customizable by the user and varies based on the type of thermostat and the mobile app settings. Some geofencing thermostats allow you to change the radius by the mile or other settings such as "nearby" or "close."
"This range is often adjustable, allowing homeowners to customize the size of the geofence according to their needs," said Thais Costa, CEO of New Era Plumbing & HVAC in Dracut, Massachusetts.
Benefits of Installing a Geofencing Thermostat
To help you decide whether a geofencing smart thermostat is right for your home, consider some of the following benefits:
Convenience
If you're a busy homeowner, installing a geofencing thermostat takes one task – manually adjusting the thermostat – off of your plate. You won't need to lift a finger as your thermostat makes manual adjustments based on your location.
Personalized Comfort
Your thermostat can automatically adjust the temperature to your preferred settings when you enter the geofence radius to ensure a comfortable environment when you return home.
Energy Savings
One of the biggest bonuses of installing a smart thermostat with geofencing technology is the energy savings. When your thermostat adjusts accordingly when you're away from home, it reduces how often your HVAC system runs, saving on energy costs. You'll be pleased the next time you view your utility bills and notice a sharp decline in costs.
Optimizing Scheduling
Like a programmable thermostat, you can pre-set the temperature based on the time of day and day of the week. For example, during the winter, set the thermostat to a lower setting during the day while you're at work and a higher setting while you're home in the evenings or on the weekends for lower energy costs.
Remote Adjusting
Did you forget to adjust the thermostat before leaving for vacation? With a smart thermostat, that's not a problem! Using geofencing technology, your thermostat will sense that you're away and automatically adjust for increased energy savings. You can also control your thermostat remotely from your smartphone or smart device.
The Cost of a Geofencing Thermostat
A smart thermostat with geofencing technology costs between $130 and $250, according to Energy Star. Ben Uscilla, owner of Highwood Mechanical in Hamden, CT, says the average cost of a new smart thermostat is $120 and $300 based on features such as the brand, make, and features.
The average installation cost is $150 to $300 and depends on the time and materials needed to install the thermostat, Uscilla added. If additional wires need to be installed, for example, it can cause the price to go up.
"Homeowners should look for available utility incentives that provide smart thermostats to their customers for little or no charge," Uscilla said.
Top Geofencing Thermostats
A few of the top smart thermostats with geofencing capabilities include:
Nest Learning Thermostat. The Google Nest Learning Thermostat uses advanced learning capabilities and geofencing to adjust the temperature in your home based on your location and preferences. It also offers remote capabilities and energy reports to see how much energy you're using and when so you can make energy-efficient adjustments. Nest geofencing thermostat cost: $199.99.
Ecobee Smart Thermostat. The Ecobee geofence smart thermostat can save homeowners as much as 26% on energy costs. The built-in occupancy sensors adjust the temperature based on when you're home or away for increased energy savings. Cost: $219.99.
Honeywell Home T9 WiFi Smart Thermostat. The Honeywell T9 thermostat uses geofencing to know exactly when you're coming home or leaving for optimal energy efficiency, savings, and comfort. Honeywell geofencing thermostat cost: $185.43.