York mini split models: compare units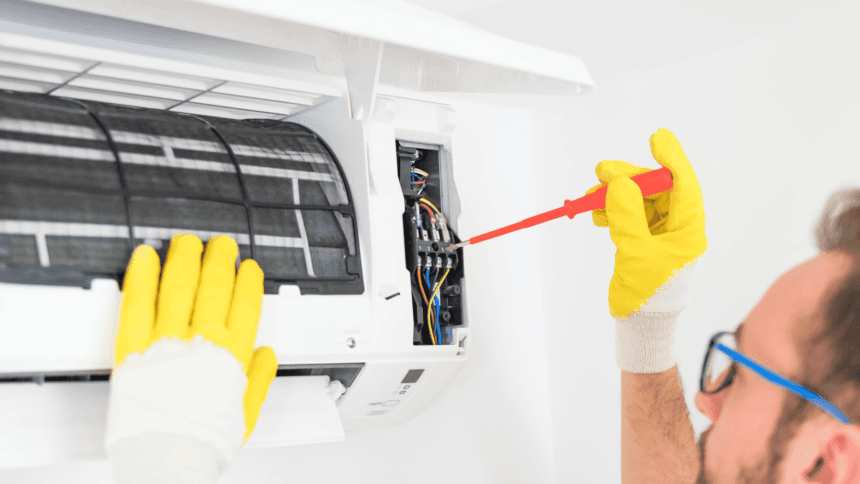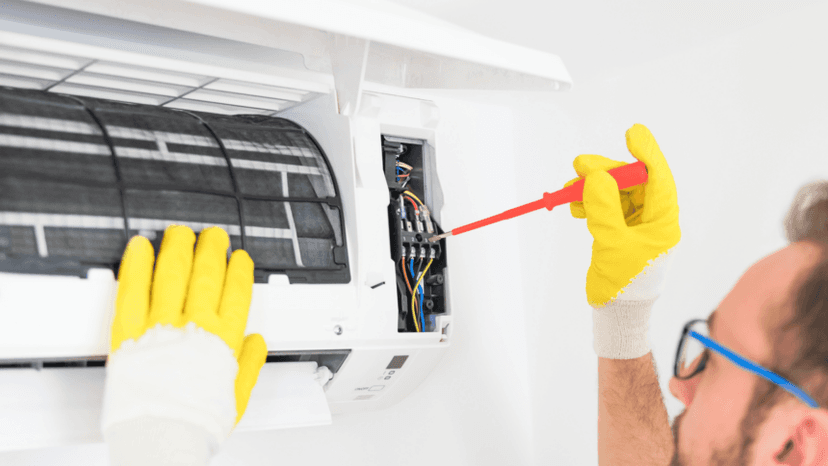 The catalog of York mini split models has an option for almost any living space. Whether you're heating and cooling a single room or a whole home, a York split system can make your space feel more comfortable without draining your savings.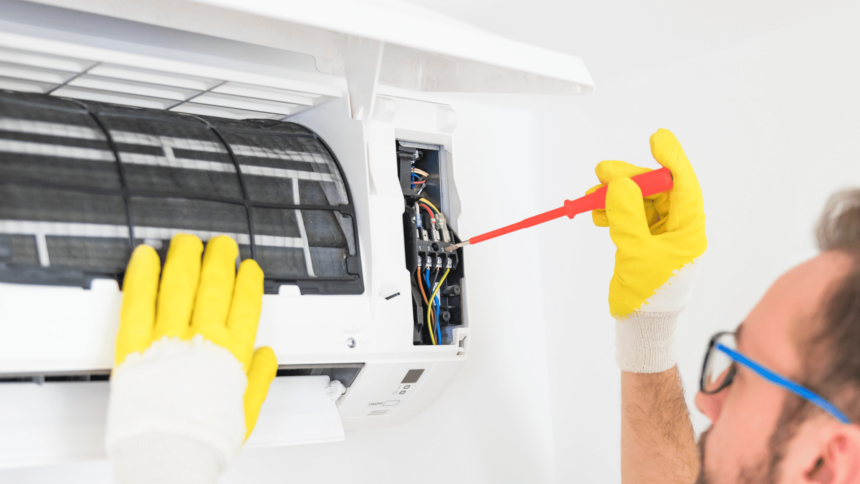 Explore and compare features of York mini split models in the chart below. Learn which series is best for your indoor comfort.
Compare York mini split series
| Feature | P Series | R Series | X Series | Z Series | M Series | W Series |
| --- | --- | --- | --- | --- | --- | --- |
| Single-zone | ✅ | ✅ | ✅ | ✅ | | |
| Multi-zone | | | | | ✅ | ✅ |
| Energy Star-qualified | | | ✅ | ✅ | | |
| Fan speeds | 4 | 4 | 4 | 7 | 4 | 4 |
| Wi-Fi compatibility | ✅ (optional) | | ✅ (optional) | ✅ (built-in) | | |
| Auto mode | ✅ | | ✅ | ✅ | | |
| Dehumidification | ✅ | | ✅ | ✅ | ✅ | ✅ |
| Auto restart | ✅ | ✅ | ✅ | ✅ | | |
| Up/down swing | ✅ | ✅ | ✅ | ✅ | | |
| Left/right swing | ✅ | | ✅ | ✅ | | |
| 115V | ✅ | | | | | |
| 208/230V | ✅ | ✅ | ✅ | ✅ | | |
| Heavy gauge steel cabinet | | ✅ | ✅ | ✅ | ✅ | ✅ |
| Optional Photo-catalyst filter | ✅ | | ✅ | ✅ | | |
| Optional Active carbon filter | ✅ | | ✅ | ✅ | | |
York single-zone mini splits
Single-zone mini splits pair one outdoor unit to one indoor unit. Most York models only offer wall-mounted indoor units, but the R Series offers ceiling and floor-mounted options. Below, we dive into details on each series and which homeowners would benefit most.
P Series
This entry-level York mini split keeps it cool. The P Series offers six sizes of air conditioners and heat pumps, so any space can find a perfect match.
As a basic unit, the P Series has a maximum SEER of 19. While the X and Z Series are more efficient and may lead to lower electricity bills over time, the P Series is the least expensive unit up-front.
The indoor units on lower-BTU models can operate as quietly as a whisper. The higher-BTU heat pumps are also relatively quiet, operating at the sound of a powerful electric toothbrush. If you're sensitive to noise levels, the X or Z Series are better options.
The air conditioners and heat pumps offer an optional upgrade of Wi-Fi compatibility for a more premium feel. The smartphone controls help you easily toggle between four fan settings for customizable comfort.
The P Series mini split air conditioners and heat pumps won't transform your electricity bills overnight. However, these standard models are budget-friendly.
R Series
No wall mounts? No problem! If your home cannot accommodate a wall mount, or you just don't like them, the R Series has extra mounting options.
If energy efficiency is your No. 1 priority in a mini split, look elsewhere. Some ceiling cassette units reach up to 20 SEER, but most models max out around 16 SEER.
Still, this series is great for homeowners seeking discreet comfort solutions. The floor mounted unit sits low on the wall. The ceiling cassette can be recessed into your ceiling, leaving your walls completely free.
The R Series is best for medium or large rooms. The models start at 18,000 BTU/hour, but the six-size selection goes up to support light commercial use. If your home doubles as a small shop or office, this series could be a great fit.
Have an HVAC pro install your mini split system
X Series
Of the three York wall mount mini splits, you could consider the X Series middle-of-the-pack. This Energy Star-qualified heat pump comes in four sizes, pairing with a wall mounted indoor unit.
The X Series has impressive energy efficiency, with a maximum 23 SEER rating. That's a major four-point upgrade from the entry-level P Series.
Another perk of going with the X Series is a more durable design. The steel frame construction and anti-corrosion coating help the outdoor unit withstand the elements longer and more effectively.
Expect lower operating volumes on both the indoor and outdoor units. The X Series noise level is moderate. It's louder than a Z Series model but quieter than P Series options.
Plus, an upgraded indoor unit displays the room temperature on the wall mount. This unit strikes a great balance between energy efficiency, a durable build, and affordability. It'd be a great fit for a sunroom.
Z Series
The Z Series is the superior single-zone mini split from York. The stellar SEER rating of 28 makes this the most energy-efficient model York sells.
Expect quiet operation from both the indoor and outdoor units. This model gets as quiet as 22 dB(A), so the indoor unit should sound like a library as it toggles through seven fan speeds.
If you live in an extreme climate but still want to give ductless technology a chance, then opt for the Z Series. This model works at 80% heating capacity, even when outdoor temperatures creep down to -22 degrees Fahrenheit.
The sleek indoor unit gets an upgrade from other York models. The metallic sheen gives the wall mount a more attractive and ergonomic design.
This is the most expensive single-zone York unit, but it's also the quietest, most efficient, and comes with a built-in Wi-Fi adapter.
If you want a premium-feeling unit without paying for a top brand, the Z Series could be a great fit. However, the smaller size options mean this unit can't accommodate large rooms.
York multi-zone mini splits
York multi-zone heat pumps are great for older homes and spaces where installing ductwork is impractical, too invasive, or expensive.
While the models share a durable design and many features, one is more efficient and offers an additional zone. Compare the M Series and W Series below.
M Series
The M Series is great for homeowners who want multiple mounting options without breaking the bank. This heat pump series offers up to four traditional wall mount, ceiling cassette, and floor mounted indoor units for an unmatched variety.
This series is powerful. Plus, the durable build and heavy gauge steel cabinet add to the outdoor unit's lifespan.
One point of caution: this value unit has lackluster energy efficiency. The M Series maxes out at 16 SEER, making this one of the least efficient York split systems.
W Series
The W Series works for anyone who wants the flexibility of the M Series with a boost of energy efficiency. This split system heat pump maxes out at 22 SEER, offering a whopping six-point increase over the entry-level M Series.
The M Series only offers four zones. The W Series offers five. The same variety of traditional wall, floor, and ceiling-mounted indoor units means you still get a customized heating and cooling experience.
If your climate gets Sahara-hot or freezing cold, the W Series is the better of the multi-zone options. This model works in lower temperatures than the M Series, heating when it gets down to -4 degrees Fahrenheit.
York mini split prices
The outdoor unit of a mini split heat pump costs $750 to $5,300, according to Angi. Outdoor units that have a higher capacity, are more efficient, or support multiple zones will fall on the more expensive end.
A traditional, wall mounted indoor unit costs $300 to $1,000 each. Ceiling cassettes tend to be pricier, coming in at $500 to $1,700 each.
In terms of price, York mini splits are similar to brands like Rheem, Amana, and Bryant.If you want an equal mix of value and quality, then choose York for your home.
Check out our HVAC cost calculator for a closer estimate based on your zip code.
York mini split warranty
The York mini split base limited warranty covers most parts for five years and the compressor for seven years. If you register the equipment within 90 days of purchase, you extend the warranty to 10 years for all parts, including the compressor.
An Extended Limited Warranty is also available, and covers labor for an additional cost. If you already own one of the York mini split models, you can register the warranty on the Johnson Controls website.
Buying a York mini split
Sold on a York mini split? Click below to connect with an HVAC expert. They'll help you decide which unit is best for your unique needs.
Connect with a York service pro in your area
York mini splits are affordable, efficient options for single and multi-zone setups. For a well-built mini split that's backed by a great warranty, York fits the bill.
York ductless units lack the fancy filters and 40+ SEER ratings of some premium brands. Regardless, they can elevate your comfort for hundreds less than top-tier brands.