York mini splits review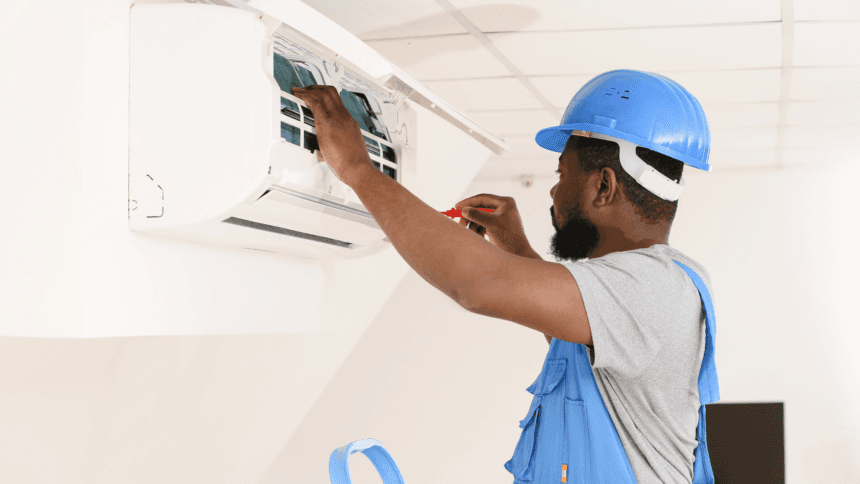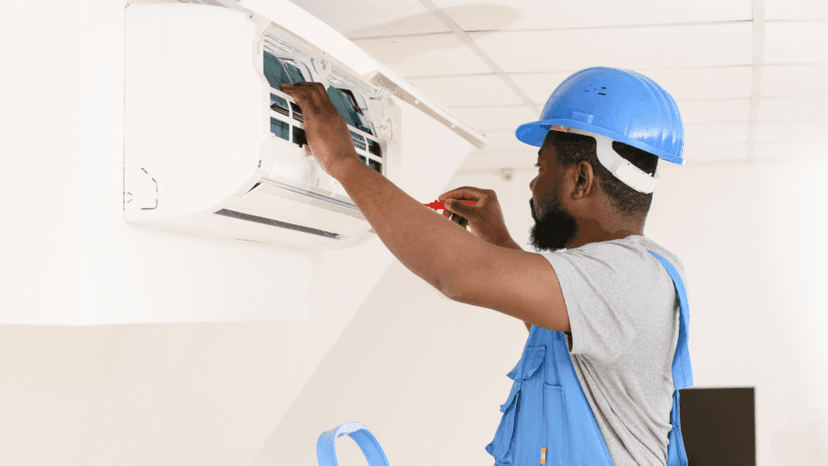 York mini splits could be your ticket to lower utility bills this summer. The brand is considered economy to mid-tier with a wide range of air conditioner and heat pump options for your home.
Mini split systems are quickly growing in popularity in the U.S. Adding one of the York systems to your home can offer customizable comfort for different rooms in your house.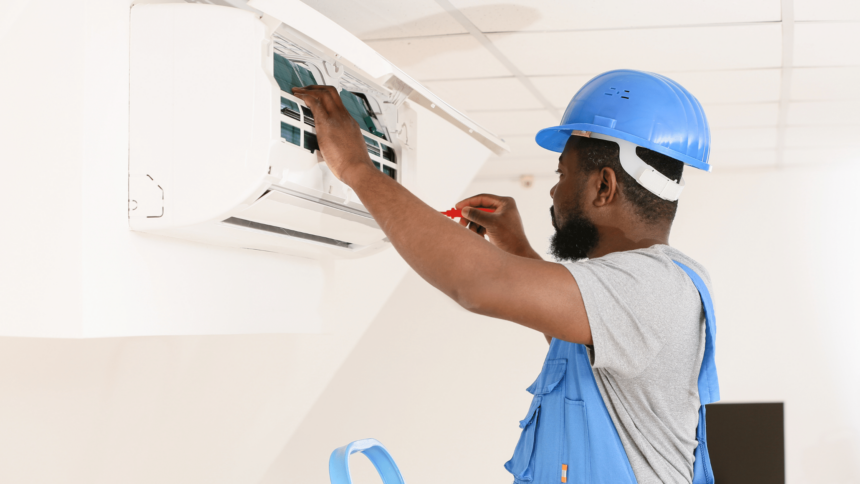 Are York mini splits good?
York mini splits typically last 10 to 15 years, except in coastal regions. Mini split systems should be inspected and maintained once yearly. York makes a variety of models of mini splits, with many of them falling in the mid-tier quality.
The York ductless catalog has a variety of products, from budget-friendly models to advanced mini splits.
A single-zone mini split uses one outdoor unit to power a single indoor unit. York offers four single-zone models. If you want to customize airflow in one room of your home, a single-zone mini split is a convenient option.
With York, your whole home can run on ductless technology. In a multi-zone system, one outdoor unit powers multiple indoor units.
The M and W Series can have indoor units installed in up to five rooms for whole-home heating and cooling. If your home is older and does not have the infrastructure for central HVAC systems, this is a great way to improve your indoor comfort.
York mini splits are good, but not industry-leading. Though competing brands offer longer-lasting and more efficient units, York ductless mini splits have a solid build and practical features for the price.
Have an HVAC pro install your mini split system
York mini splits: what to consider
York uses an alphabet system to name the mini split series. A quick tip: the models towards the end of the alphabet have the most features and highest energy ratings (i.e., the P Series is the most basic, and the Z Series is the most advanced). Here's a look at what to consider before investing in a York split system.
Inverter technology
York ductless systems are more efficient than most central heat pumps. One way the system heats and cools more efficiently is the inverter technology in every outdoor unit.
An inverter is an advanced type of compressor. The inverter allows the compressor to speed up and slow down instead of keeping the compressor at one constant speed. The technology allows the system to perform at extreme efficiency.
York mini splits avoid drastic temperature spikes, creating even and consistent heating and cooling. Thanks to the inverter, improved humidity control makes the space feel more comfortable and cozy.
Warranty
The York mini split warranty covers most parts for five years and the compressor for seven years. This base limited warranty is standard in the HVAC space.
However, you can extend your warranty coverage by registering the equipment online. Online registration increases the warranty to 10 years for all parts, including the compressor. Extended Limited Warranties are also available through local contractors. Most extended warranties cover labor for an additional cost.
If you already own a York mini split, you can register the warranty on the Johnson Controls website. Before buying an extended warranty, verify what exactly is and isn't covered with your local York dealer.
Energy efficiency
York mini splits are more energy-efficient than most central HVAC systems. SEER and HSPF ratings help separate the mediocre units from the stellar ones.
SEER measures how efficiently your heat pump operates while in cooling mode. If you have a cooling-only model, this is the only metric to pay attention to. York ductless heat pumps can reach up to 28 SEER. Generally, a SEER of 20 or higher is considered high-efficiency for a ductless unit.
HSPF measures how efficiently your heat pump operates while in heating mode. Ductless heat pumps from York can reach 10.5 HSPF.
York mini splits aren't quite as efficient as premium models from industry-leading brands Daikin and Trane-Mitsubishi. Still, the heat pumps are an equal combination of quality and value.
Wi-Fi compatibility
York single-zone mini splits can be equipped with Wi-Fi functionality. Pair the heat pump with a smartphone or tablet to control the temperature and humidity settings on-the-go.
The Z Series comes standard with a built-in Wi-Fi adapter and a wireless remote controller. The P and X Series can upgrade to Wi-Fi compatibility with the purchase of a Wi-Fi adapter. The P, R, and X Series come standard with a wireless remote controller.
To get Wi-Fi added onto your York mini split, reach out to your local York contractor.
Get guidance from a pro choosing a mini split system
Mini split sizes
Every York outdoor unit has at least three size options. Proper sizing is an important and often overlooked aspect of buying a mini split, so the size variety is great news for homeowners.
Mini split sizing is measured in British Thermal Units (BTU/hour). Sizing does not refer to the weight or volume of the outdoor unit.
The size of an outdoor unit is its capacity, or the amount of treated air the outdoor unit can push into a given space in one hour.
The smallest York units are sized 9,000 BTU/hour, best for small mudrooms or sunrooms. The largest units reach 42,000 BTU/hour and can treat much larger spaces.
A York contractor can help you determine what size mini split you need. Even the most advanced York mini split won't create a more comfortable home if it's improperly sized.
An outdoor unit that's too big for the space will waste energy and create uncomfortable temperature swings. If it's too small, you won't feel a difference in your indoor air temperature or humidity.
We recommend professional installation to ensure the unit operates properly and you maintain warranty standards. Some brands require the mini split to be installed by a licensed professional for the warranty to be honored. Ask the technician to use ACCA Manual J to calculate the unit size.
York mini split specifications
York mini split heat pump
Cooling-only models available?
Capacity (BTU/h)
Number of zones
Mount options
P Series 18 SEER Single Zone Mini Split Heat Pump System
Y
9K, 12K, 18K, 24K, 30K, 36K
1
Wall mount
R Series 20 SEER Single Zone Mini Split Heat Pump System
N
18K, 24K, 30K, 36K, 42K, 48K
1
Ceiling cassette Floor mount
X Series 23 SEER Single Zone Mini Split Heat Pump System
N
9K, 12K, 18K, 24K
1
Wall mount
Z Series 28 SEER Single Zone Mini Split Heat Pump System
N
9K, 12K, 18K
1
Wall mount
M Series 16 SEER Multi Zone Mini Split Heat Pump System
N
18K, 24K, 30K, 36K, 42K
2-4
Wall mount Ceiling cassette Floor mount
W Series 22 SEER Multi Zone Mini Split Heat Pump System
N
18K, 24K, 30K, 36K, 42K
2-5
Wall mount
Ceiling cassette floor mount
York single-zone mini splits
York single-zone models require one outdoor unit with one indoor unit. The options range from entry-level to premium, with heat pump and air conditioner models available.
P Series 
The P Series is an entry-level single-zone mini split. This affordable series offers both air conditioner (cooling only) and heat pump models in six sizes.
R Series
The R Series is a single-zone mini split with six size options. It pairs with floor mounted and ceiling cassette units, offering a change from the traditional wall mounted unit.
X Series
The X Series is a single-zone mini split. This heat pump boasts a more durable build and quieter operation than the entry-level P Series, though it is available in fewer sizes.
Z Series
The Z Series is a premium single-zone heat pump. This is the most advanced York mini split, but its three size options are best fit for smaller rooms.
York multi-zone mini splits
York multi-zone mini splits can power an entire home. One outdoor unit fuels up to five indoor units for ductwork-free heating and cooling.
The two York multi-zone options vary from standard to mid-range. While they both have a durable steel cabinet, one wins out for energy efficiency.
M Series
The M Series is a standard mini split heat pump. With three mounting options, you have the flexibility to customize up to four heating and cooling zones throughout your home.
W Series
The W Series is the most advanced York multi-zone mini split. This superior heat pump offers wall, floor, and ceiling mounts for up to five rooms in your home.
Compare York mini split features
| Feature | P Series | R Series | X Series | Z Series | M Series | W Series |
| --- | --- | --- | --- | --- | --- | --- |
| Single-zone | ✅ | ✅ | ✅ | ✅ | | |
| Multi-zone | | | | | ✅ | ✅ |
| Energy Star-qualified | | | ✅ | ✅ | | |
| Remote control included | ✅ | ✅ | ✅ | ✅ | ✅ | ✅ |
| Fan speeds | 4 | 4 | 4 | 7 | 4 | 4 |
| Wi-Fi compatibility | ✅ (optional) | | ✅ (optional) | ✅ (built-in) | | |
| Auto mode | ✅ | | ✅ | ✅ | | |
| Dehumidification | ✅ | | ✅ | ✅ | ✅ | ✅ |
| Auto restart | ✅ | ✅ | ✅ | ✅ | | |
| Up/down swing | ✅ | ✅ | ✅ | ✅ | | |
| Left/right swing | ✅ | | ✅ | ✅ | | |
| 115V | ✅ | | | | | |
| 208/230V | ✅ | ✅ | ✅ | ✅ | | |
| Heavy gauge steel cabinet | | ✅ | ✅ | ✅ | ✅ | ✅ |
| Optional Photo-catalyst filter | ✅ | | ✅ | ✅ | | |
| Optional Active carbon filter | ✅ | | ✅ | ✅ | | |
York mini split prices
The outdoor unit of a mini split heat pump costs $750 to $5,300, according to Angi. Outdoor units that have a higher capacity, are more efficient, or support multiple zones will fall on the more expensive end.
A traditional, wall mounted indoor unit costs $300 to $1,000 each. Ceiling cassettes tend to be pricier, coming in at $500 to $1,700 each.
Mini splits from premium brands like Trane, Carrier, and Lennox are pricier than most York models. It's important to note, however, that Trane branded mini splits are manufactured by Mitsubishi. Lennox mini split systems are manufactured by Gree. While the powerhouse names in the heating and cooling industry place their logos on mini split systems, they do not manufacture them.
In terms of price, York mini splits are similar to brands like Rheem, Amana, and Bryant.
York mini split installation
Installing a single-zone York mini split could cost anywhere from $300 to $1,500, according to Angi. With every additional zone, expect an additional $300 to $1,000 in labor costs.
Many York mini splits require a 240V circuit. If you don't already have one installed outside your home, Forbes suggests you'll pay an extra $100 to $300.
The national average varies because local labor costs have a big impact on the total bill. Plus, higher-BTU units are more expensive to install.
Although you can safely DIY the installation, it is best left for a professional. Improper installation can have a lasting impact on your mini split's energy efficiency and performance.
Always connect with three or more local contractors to compare quotes. Some contractors run seasonal specials, which could help you save hundreds on your York split system. Plus, most residential AC repair companies offer third-party financing to support your purchase. It's important to note the least expensive quote is not always the best option.
Book an HVAC pro to inspect your mini split system
York mini split vs. competitors
York ductless heat pumps lack the prestige of premium brands like Carrier, Trane, and Lennox. However, a York mini split will get the job done for less in many homes.
See how York mini splits compare to top ductless options from competing brands.
York mini split vs. Carrier
York is considered a value to mid-range brand, whereas Carrier is a premium brand. York is more comparable to Carrier's economy brand, Bryant.
Carrier mini splits offer industry-leading energy efficiency by a long shot (we're talking a maximum 42 SEER rating). However, they are costlier than York mini splits and have a comparable warranty.
A Carrier unit can also operate in more extreme outdoor temperatures, making them better for very warm or cold climates. However, a York performs well in milder climates.
York mini split vs. Daikin
In terms of energy efficiency, Daikin has a slight edge over York. Neither brand has industry-leading mini split efficiency, but Daikin's mini split catalog has more units available with a SEER of 20 or higher.
Both brands offer strong warranties, but Daikin comes out on top. Many Daikin models are backed by a 12-year parts warranty with 60-day registration.
Though Daikin has a wider selection of mid-range to premium models, York mini splits are more budget-friendly.
York mini split vs. Trane
Both brands offer mostly ductless heat pumps, with limited air conditioner models for cooling-only. Plus, both have mini splits that could be separated into good, better, and best categories.
Trane units, manufactured by Mitisubishi, tend to be quieter and more energy efficient. However, York mini splits are more affordable and have less expensive repairs.
The premium Trane quality comes out on top, but a York split system is a reliable option for budget-focused homeowners.
A York mini split is not the quietest or most efficient available. Still, the brand offers well-made, durable options in the economy space.With a wide range of heat pump models and sizes, York makes ductless options work for many homeowners.