Your Fall HVAC Maintenance Checklist
By Joanna Brown
•
August 1, 2023
Introducing
QuoteScore™Beta
---
Are you getting a fair deal?
Our independent team of HVAC industry insiders can score your quote
Learn More
Sharing your quote takes less than a minute
With average costs anywhere between $150 and $425, having your HVAC system professionally cleaned may not be in the budget. While you cannot solve every issue with preventative maintenance, here are seven do-it-yourself tips you need to know to keep your system healthy:
Check and replace your air filters often
The most important thing you can do at home is inspect your air filter. Dirty air filters make your HVAC system less efficient and cause undue strain on its working parts.
Set a reminder each month to check your air filter and replace it if it is dirty or clogged. While the general rule is to change your filter every 30 to 90 days, they may need to be replaced more often if you have pets or open your windows often.
Another thing to consider is purchasing a new high-efficiency pleated air filter. The folds in these filters trap more small particles than traditional filters, keeping your system clean and your family healthy.
Keep your AC and heating systems free of debris
If you have an outdoor unit, it is important to keep the system free of debris. Check your unit every week or so  for leaves, pollen, dirt, sticks or other debris. Clear the debris from the top and sides of the system using gloves and, if necessary, a hose. This allows for maximum airflow to the fan and increases your unit's efficiency and lifespan.
In order to ensure the cleanest system possible, try to remove anything that blocks air flow to the system, leaving about two feet of space around the unit.
Clean your registers
Try to keep your registers and ducts clean of dust and debris. Be sure to wipe down your registers as often as possible to keep dust and debris out of your system.
Give your humidifier a vacation
In order to give your system a rest in the summer, turn off your furnace humidifier's water supply. When the cooler months approach, replace the water panel (also know as humidifier pad), set the relative humidity between 35 and 45 percent, and turn the water supply to the furnace humidifier back on.
Listen for unusual noises
One more passive things you can do is to keep an ear open for odd noises when your system is running. Often times, noises in your system are created by register blockages, debris in the vents, or loose bolts on the furnace or registers. If you hear any odd noises, try to locate the source. If you can't find the source, check out this list of common HVAC system noises, what they mean and how to fix them. If this does not solve the problem, go to tip seven.
Use fans to give your system a break
Another passive way to keep your system healthy is to use fans when possible to give your system a break.
On hot summer days, use ceiling fans and portable fans to circulate air through the house and help your HVAC system bring the temperature in your home down quicker. On cooler days, instead of programming your thermostat, open your windows and turn on your fans to circulate the cool air into the house and keep temperatures comfortable.
Giving your system a break when you can will lengthen the life of equipment and save you money on your energy bills.
Know when to call a professional
Many HVAC manufacturers require annual preventative maintenance in order to maintain the unit's warranty. Check your warranty to determine if/when maintenance is required by an HVAC professional.
If your system does require preventative maintenance, it is best to schedule your check-up for the cooling system in the spring and your heating system in the fall, before HVAC professionals get busy. HVAC professionals will check your system for problems, adjust loose bolts and wires, and address any other issues you may have.
What You Can Do Yourself
From the extra task of raking leaves to sealing cracks and applying weather stripping to keep the cold out, there are many tasks on your to-do list. One more to add to your list this time of year is HVAC maintenance! Below are crucial steps that you should take to properly care for your heating system this season. This will not only keep your system in good shape, but it will help save you money in the long run!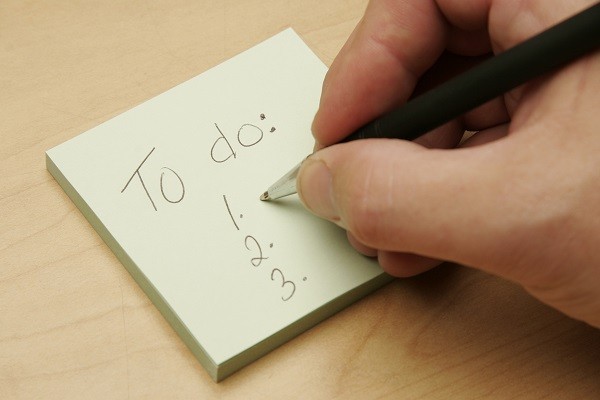 DIY Outdoor System Care
Clear vegetation and debris away from your exterior heat pump unit. This will ensure adequate airflow and help to prevent damage to the unit.
Shut down your air conditioner for the winter. Inspect it for damage, and protect it with a cover if you choose. Turn off the outdoor switch to prevent your air conditioner from being turned on accidentally.
DIY Indoor System Care
Make sure any combustible products are stored away from your heating system.
Inspect your air filter and replace it if needed. A clean air filter will work to reduce indoor contaminants throughout the winter season, as well as facilitate proper airflow into your home.
Make sure your registers are clear of obstruction. Move heavy furniture and other items which may be blocking registers, preventing heating from reaching your living spaces and potentially straining your system.
Change the water panel of your home's humidifier. Doing so will help your humidifier function at its best throughout winter to alleviate dry air problems and ensure your home maintains proper humidity levels.
Replace the batteries in your carbon monoxide detector. This should be done annually to protect your family from undetected carbon monoxide exposure.
What You Should Leave to the professionals
There are some tasks best left to the professionals. Heating systems are composed of sensitive equipment which requires maintenance to improve performance and efficiency. This fall, make it a priority to schedule professional fall HVAC maintenance. A trusted HVAC contractor will provide essential cleaning, care, and inspection to ensure your heating system can handle the important job of keeping your home comfortable through the cold months.
Introducing
QuoteScore™Beta
---
Are you getting a fair deal?
Our independent team of HVAC industry insiders can score your quote
Learn More
Sharing your quote takes less than a minute