Best HVAC Service in Washington D.C.
Loading dealers...
Showing
0
dealers in
00000
Our closest, preferred HVAC pro is located outside your zipcode
Instead of searching by zipcode, let's have an HVAC expert contact you directly
Washington, DC HVAC
One thing's for sure, HVAC is important in DC. Your HVAC equipment keeps you comfortable year-round, from humid summers to icy winters.
Our trusted local DC HVAC professionals understand what your system needs to withstand the ever-changing weather in the metro area. With the average summer temperature hitting the high 80s and winter temperatures dipping into the low 40s or below, routine maintenance is essential.
We'll have a technician to your home quickly to ensure your system runs smoothly and your family is comfortable. HVAC maintenance appointments typically last less than an hour and can prevent up to 95% of major HVAC breakdowns.
Our pros have experience with all types of HVAC equipment, including thermostats, AC compressors, furnaces, heat pumps, air handlers, ceiling fans, ductwork, mini splits, air purifiers, and dehumidifiers.
Whether you're shopping for a new system, need a repair, or want to schedule annual maintenance, HVAC.com will connect you with a reliable DC HVAC technician.
Call us today to book an appointment.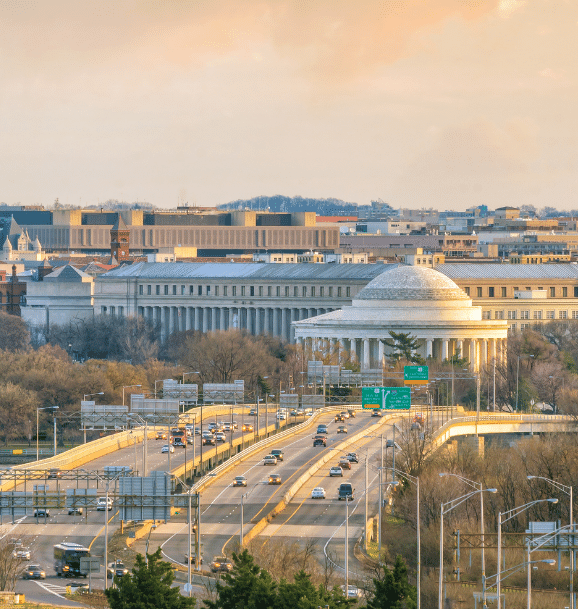 How to prep for HVAC service
Our technician prep steps will help your appointment run smoothly.
Check your calendar. Schedule your appointment in a time window that works for you. You should be home when the tech arrives to show them in and to your HVAC equipment.
Record it. If the problem you're experiencing is intermittent, use your phone to take a photo or video of what's happening. This is especially helpful when the technician can't replicate the issue during their visit.
Clear a path. Remove furniture, debris, and other obstructions from your HVAC equipment so your technician can access it easily.
Secure pets. Your technician may be opening doors in and out of your home. Keep pets in their crate or a closed room, so they don't get loose. 
Prepare payment. Even if your technician can't complete service on the first visit, you may incur a trip charge. Be ready to pay your technician with a method of payment they accept.