Amana thermostat troubleshooting 
By Ashley Sweren
•
August 1, 2023
Introducing
QuoteScore™Beta
---
Are you getting a fair deal?
Our independent team of HVAC industry insiders can score your quote
Learn More
Sharing your quote takes less than a minute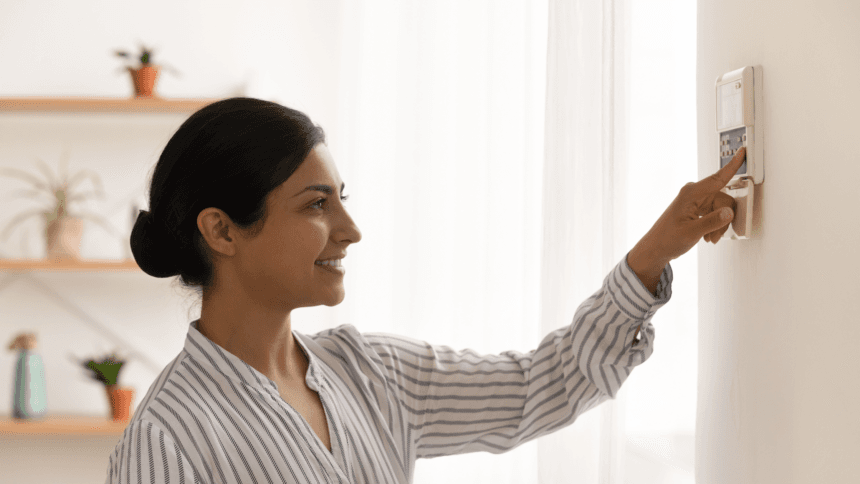 Need help getting your Amana thermostat working? You've come to the right place.
Check out our Amana thermostat troubleshooting tips below. If you're uncomfortable performing any of these tasks yourself, an HVAC technician can help identify and fix your problem.
Book an HVAC expert for thermostat support
Yes, please!
Amana thermostat display is blank
First, make sure your thermostat has power. If it takes batteries, change them. For electric-powered devices, check your electrical box to see if the breaker tripped. If it has, reset it, but if the breaker keeps tripping, call an HVAC professional. If your thermostat is on a switch, make sure it's on.
Next, look at your furnace and AC compressor (the large outdoor unit). Sometimes, furnace and compressor issues will cause the safety switch to set. In turn, it may lose connection with the thermostat, which will make the display go blank. If this happens, you'll likely see an error code or blinking light that signifies the issue.
If it appears the other components of your system aren't affected by this issue, consider calling an HVAC expert. The issue may involve the electrical wiring to your thermostat.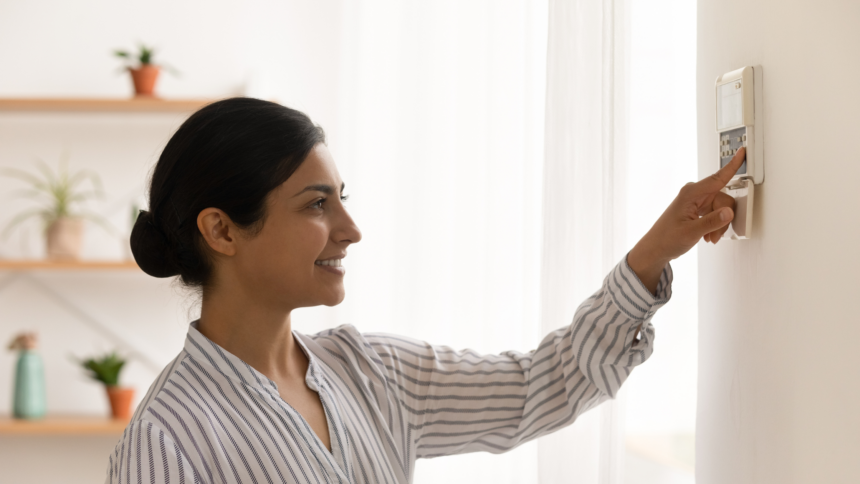 Amana thermostat touchscreen buttons are not responsive
Most touchscreen thermostats require batteries. If your thermostat isn't responding, refresh the batteries.
If your thermostat has a power button outside the touchscreen, try turning it off and back on. If that doesn't work (or it doesn't have that button), go to your electrical box and turn the circuit breaker connected to the thermostat off. Wait 30 seconds and turn it back on.
If your touchscreen still isn't responding, call an HVAC technician for help.
Amana thermostat is not turning on the AC or heat
First, set your thermostat correctly. Ensure it's on "heat" if you want heat or "cool" if you want AC. Set the thermostat to "auto." Lower or raise the temperature to see if that ignites the cooling or heating cycle.
If it's still not working, open your thermostat. You may need to use a screwdriver to do this. Gently dust in and around the thermostat with a soft cloth or canned air. The sensors may be unable to read the temperature in the room.
If these Amana thermostat troubleshooting tips don't get your system running, call an expert. There may be a more serious issue with the thermostat, AC, furnace, or the connection between them.
Check your AC compressor and furnace before making the call. They may be displaying an error code or flashing light that indicates the specific problem. Tell your HVAC tech about this when you call to schedule service.
Connect with an HVAC pro to fix your thermostat
Book now!
Amana thermostat troubleshooting resources
The Amana website features a product literature library with documentation on its thermostat models. It may help you identify parts or inspire ideas when you're troubleshooting. 
You can also look up warranty information for your Amana thermostat online. Your warranty may cover labor or replacement parts. 
Call a pro if our Amana thermostat troubleshooting suggestions don't solve your problem. Alternatively, an expert can handle the troubleshooting for you. 
Introducing
QuoteScore™Beta
---
Are you getting a fair deal?
Our independent team of HVAC industry insiders can score your quote
Learn More
Sharing your quote takes less than a minute