What's the best home warranty for HVAC?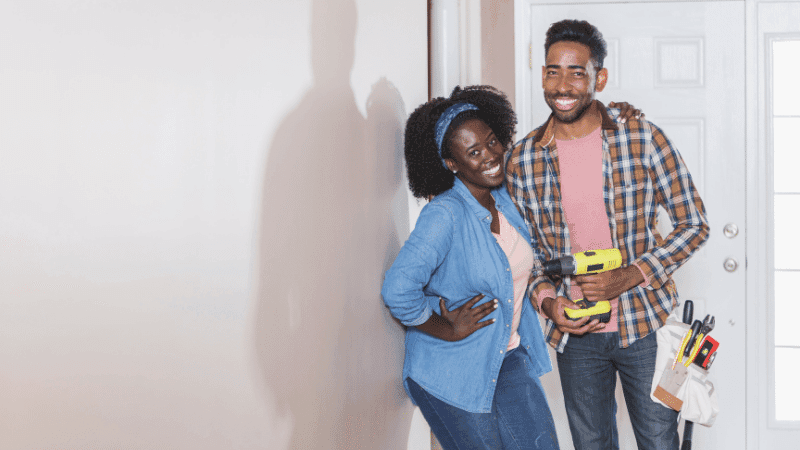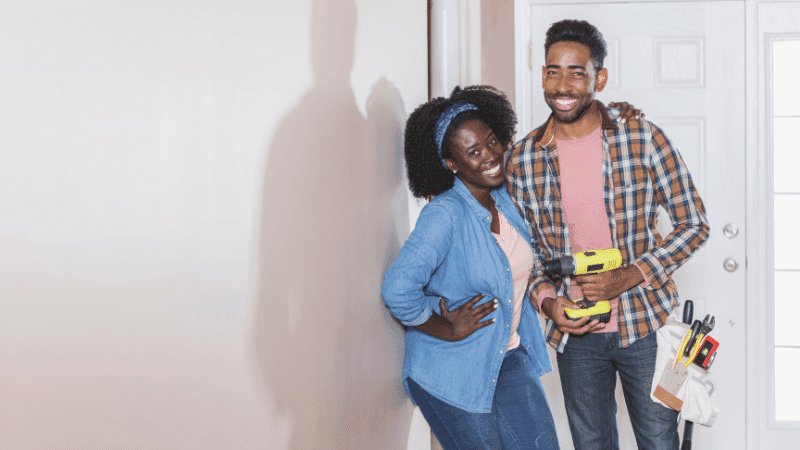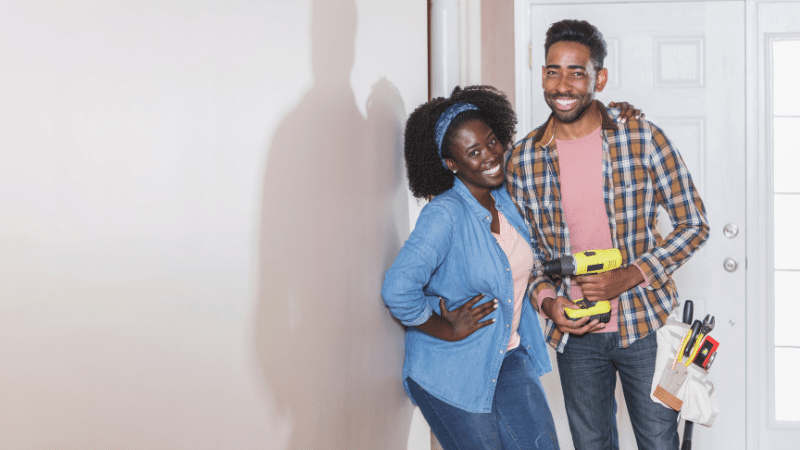 When investing in a high-ticket item like an HVAC system, warranties are important. HVAC equipment generally comes with a manufacturer's warranty.
Before installation, ask your HVAC technician about the company's labor warranty. For further protection, you may want to protect your system with a home warranty.
A home warranty is a contract between a homeowner and the warranty company. It provides discounted service, repair, or replacement of specified home systems and appliances.
We've reviewed 10 popular home warranty companies to determine the best home warranty for HVAC. 
Need your HVAC system repaired? We can help.
Types of HVAC warranty
⚙️ Standard parts warranty
When a piece of HVAC equipment is new, it usually comes with a limited warranty from the manufacturer. This means the manufacturer will pay for parts that break within a certain time.
Most standard parts warranties cover 5-10 years. They usually only apply to the original owner of the equipment. If you buy a home from someone else, the HVAC equipment is no longer covered, even if it's still within the warranty period.
Our warranty guide can help you determine if your HVAC system is still under warranty. 
🗓️ Extended warranty
At the time of purchase, you may be able to pay an additional fee for a longer parts warranty. This is called an extended warranty. Some extended warranties last up to 20 years.
⚒️ Labor warranty
The dealer who installs your HVAC equipment may offer a labor warranty. This means the dealer won't charge for future service or will offer a discount on services within a set time.
Some dealers include a labor warranty with all their installations. Others may charge a fee.
🌳 Home warranty
A home warranty is a supplemental type of coverage that provides low-cost repair or replacement of specific home systems and appliances, including your heating and cooling systems.
Often, homeowners initiate a home warranty at the time of a home sale. However, you can purchase a home warranty anytime for any reason. 
🏠 What about homeowner's insurance? 🏠
Homeowner's insurance generally extends to your whole-home HVAC equipment. A standard policy covers damage to the system due to "peril or disaster." 
Your homeowner's policy does not protect against HVAC issues from general wear and tear, lack of maintenance, or age. 
The likelihood that your HVAC equipment will malfunction due to peril or disaster is comparatively low. So, many homeowners turn to different types of warranty to protect these systems.
Best home warranty for HVAC
We shopped 10 of the most popular home warranty companies. Our research showed that Select Home Warranty offers the best value for HVAC. 
The table below lists the annual price for covering heating and cooling systems with each company plus the cost of one service call. We provide more details on our methodology below. 
Select Home Warranty review
Select Home Warranty offers the best HVAC value, in our opinion. The company's Gold Care and Platinum Care plans cover air conditioning and heating equipment. 
Both plans require $75 for a service call. They cost $479.99 and $524.99, respectively.
Though the price is slightly higher, we like the Platinum Care plan. It includes coverage for ceiling fans and ductwork.
We do not recommend Select Home Warranty's Bronze Care plan. It costs nearly the same as the Gold Care plan but excludes HVAC, plumbing, water, and electrical systems coverage.
First Premier Home Warranty review
First Premier Home Warranty is a straightforward home warranty for HVAC. Its Platinum plan includes AC and heating systems coverage, which costs $499 annually. Service visits cost $75. 
We do not recommend the Premier plan, which won't cover your HVAC equipment.
American Residential Warranty review
American Residential Warranty has three plans that vary significantly in price. Its $599.90 Platinum Premier plan includes most aspects of your HVAC system, including ductwork. 
However, if you experience an issue with your AC refrigerant or coils, only the company's 4-in-1 bundle will cover it. That plan is significantly more expensive at $1,424.99 a year. But it includes coverage for electronics like laptops, TVs, and gaming systems, a truly unique offering.
Liberty Home Guard review
If you live in Washington or Wisconsin, you're out of luck, as Liberty Home Guard does not provide coverage in those two states. But the company has a solid offering if you're in one of the other 48 U.S. states. 
Liberty Home Guard's Systems Guard and Total Home Guard plans cover your complete central HVAC system for $549.99 and $599.99, respectively. However, there are some caveats in the plan surrounding non-ducted systems. If you have mini splits, read the terms before signing up.
Deductibles vary between $80-125 depending on the service required.
We especially like Liberty Home Guard because it's easy to download the "fine print" for its plans on its website. We appreciate this level of transparency.
America's First Choice Home Club review
America's First Choice Home Club is unique because it lets you choose your service technician rather than assigning someone from its network. It requires the technician to be licensed and insured. Beyond that, the choice is yours. 
The company's Gold, System, and Platinum plans cover your heating and cooling systems for $522, $611, and $670 annually. Service fees vary $75-125. If you want to include your ductwork, go with the Gold or Platinum plan.
America's First Choice takes service requests 24×7. It also warranties all repairs for the lifetime of the plan. Plus, the company offers credit monitoring and discounts on related services like home security as part of its plans.
The Home Service Club review
Both of The Home Service Club's Standard and Comprehensive plans include AC, heating systems, and ceiling fans coverage. If you want your ductwork covered as well, choose the Comprehensive. 
The company's plans are $649.95 for Standard and $799.95 for Comprehensive. Service visits are $75, including all parts and labor.
American Home Shield review
American Home Shield has three plan tiers, all of which include coverage for your heating and cooling systems. Its ShieldPlatinum offering has a free annual HVAC tuneup. However, we don't think it's worth it, as that plan costs about $600 more per year, far less than a tuneup will run you! 
American Home Shield prices its plans monthly. With a $100 service visit fee, its plans cost $69.99, $89.99, and $119.99 each month.
Choice Home Warranty review
Choice Home Warranty has two plans: Basic and Total. Basic only includes your heating system and ductwork. Total extends coverage to your AC as well. The plans are $560 and $660 annually, respectively. 
With an $85 service visit fee, Choice Home Warranty claims its trusted technicians are pre-screened and available 24×7.
We are impressed by the company's more than 5,000 five-star ratings on Trustpilot.
Cinch Home Services review
Cinch Home Services covers your AC, heating system, ceiling fans, and ductwork with its Built-in Systems and Complete Home plans. With a $100 deductible, these plans cost $56.99 and $66.99 monthly. 
The company gives members a $25 credit towards new air filters – a nice gesture, but considering the high cost of Cinch's warranties, it's a drop in the bucket.
Cinch offers a 180-day workmanship guarantee on labor. It specifies that some equipment replacements are builder-grade, which isn't great for owners with upgraded home systems.
First American Home Warranty review
First American Home Warranty offers two plans: Basic and Premier. They cost $444 and $594 annually. Premier includes your heating system, but neither plan includes AC. You must pay an additional $108 yearly to cover your central air conditioning. 
Service visits are $85, but an annual HVAC tuneup is $24.
Home warranty for HVAC checklist
When shopping for the best home warranty for HVAC, consider the following elements. They may impact which plan is the best for your unique situation.
| | |
| --- | --- |
| 🏠 Type of property | The size and type of your home will affect the coverage price. For example, more bathrooms = more potential water leaks. So, the cost of your warranty may be higher. |
| 🧑‍🔧 Provider coverage | Each warranty has a network of service providers who they contract to perform repairs. Some networks may have better coverage in some regions of the country. That will impact how quickly your issue gets fixed. |
| ☔ Existing warranty | Your HVAC system may still be under warranty with the manufacturer or original installer. If that's the case, your warranty won't cover repairs. |
| 🔨 Labor guarantee | Some home warranties back labor for the plan's lifetime. Others guarantee it for a set period. Some don't guarantee work at all – in which case, service visit costs may add up. |
| 💰 Cost of service visit | The cost of service visits varies by plan, averaging about $85. Some plans allow you to choose your service fee. In most cases, paying a higher annual price for a lower service fee doesn't make financial sense. |
| 💵 Price of plan | Most warranties charge a yearly fee of about $650. They often have different plan tiers that cover select home systems and appliances. |
| 💥 Special offers | Home warranty companies often offer special pricing and even sales. Always call the company before signing up, as they may be willing to negotiate on price. |
| 🎁 Perks | Some plans come with unique benefits like free credit monitoring or a stipend for an annual HVAC tune-up. These can be beneficial, but don't be fooled! Sometimes the cost of the perk is insignificant compared to the price of the plan. |
Our methodology
We used the same address in a suburb of Charlotte, North Carolina, when requesting quotes from each home warranty provider. It's a single-family home of around 3,000 square feet.
Some companies allow you to pick your service visit fee, which impacts the plan's overall cost. When we were allowed to choose, we opted for a $100 service visit fee.
To arrive at the prices listed in the chart above, we used each provider's annual fee for the lowest-priced plan that included heating and cooling systems. We did not account for any sales or specials the warranty companies were offering at the time. 
To the annual fee, we added the cost of one service visit. We assumed that most consumers would not require more than one HVAC-related service visit annually.
Home warranty denied claim
It's important to note that all home warranty companies have a "review" process of your claim. Ultimately, the company gets the final say in whether to approve the service provider's suggested repair or not.
Some companies do offer a resolution center if your home warranty denies the claim. You'll have an opportunity to ask questions or state why the repair should be made. The resolution specialists, however, are often employed by the warranty company.
We recommend you ask your potential home warranty company for their percentage of approved HVAC repair claims. This will give you an idea of what to expect from the company if you sign on for their coverage.
HVAC warranty FAQs
What do home warranties for HVAC cover?

Home warranties only cover repairs necessitated by normal wear and tear. They do not cover any issues caused by improper installation, DIY fixes, or acts of God. Your home warranty will replace your equipment or appliance only if it is experiencing issues beyond repair.
Which is the best home warranty for HVAC?

Select Home Warranty offers the best value for HVAC, in our opinion. We also like America's First Choice Home Club because it allows you to choose any licensed and insured technician.
Which HVAC system has the best warranty?

Major HVAC brands like Trane and Lennox have parts warranties that extend up to 20 years on some products. We appreciate that Trane allows you to transfer your warranty to the new owner when you sell your home.
Is a home warranty for HVAC worth it?

We think a home warranty for HVAC is worth it if the manufacturer's warranty on your HVAC equipment has recently expired, you just purchased a new home with an older HVAC system (7 or more years old), or you just purchased a new home and the inspector flagged potential issues with your AC or furnace