Carrier Performance mini splits: compare models
By Ashley Sweren
•
August 1, 2023
Introducing
QuoteScore™Beta
---
Are you getting a fair deal?
Our independent team of HVAC industry insiders can score your quote
Learn More
Sharing your quote takes less than a minute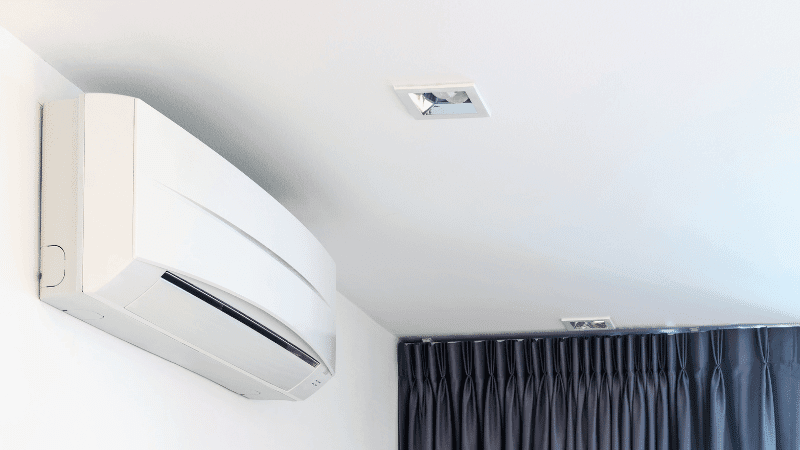 Carrier Performance mini splits provide good value with moderate features. The Performance line offers a range of heat pump and cabinet options. Customers can create a fully customized HVAC system. 
This range delivers the most flexibility. You can choose a Carrier ductless heat pump for single- and multi-zone configurations. There are also indoor units with different mounting styles.
Connect with a mini split dealer now!
Yes, please
Carrier Performance mini split models
Carrier ductless heat pumps
This Carrier ductless heat pump pairs with a variety of indoor units. It's one of the most flexible outdoor systems Carrier offers for a single indoor zone. 
We like that this heat pump is ENERGY STAR certified. It helps users save money via rebates and decreased utility bills. It's a great option for homeowners who want to supplement their existing heating or cooling systems without breaking the bank. Reference the Carrier Performance 38MAR brochure for specifics about this model, like the cooling operating range.
The 38MBR runs quietly and efficiently. It supports single-zone installations where the heat pump and indoor unit are far apart.
This Carrier ductless heat pump is compact, making it a great solution for tight outdoor spaces. Explore the 38MBR brochure to decide which model is best for your needs.
Need help choosing a mini split?
Connect with an HVAC pro now
The Performance 38MARB is extremely energy efficient and quiet. It will make a big difference for homeowners updating older HVAC systems.
This Carrier ductless heat pump is designed for single-zone installations. Its compressor works quickly to rapidly heat or cool a room. Learn more about this model's enhanced features in the Carrier Performance 38MARB brochure.
The single-zone Carrier Performance 38MBRB provides value for homeowners. It's affordable and helps reduce utility bills in the long term.
This moderately priced Carrier ductless heat pump operates well in extreme temperatures – from -22℉ to 122℉. No matter what the weather outside, the 38MBRB will keep you comfortable indoors. Learn more about the unit's energy efficiency in the Carrier Performance 38MBRB brochure. 
The 38MGR Carrier ductless heat pump supports multi-zone systems with up to five indoor cabinets. It's compatible with a number of indoor units, so you can choose the best type for each room in your home.
This is a perfect outdoor unit for ductless homes that are ready to upgrade their heating and cooling. It runs quietly and is especially effective at removing indoor humidity in the summer. View the complete list of product lines in the Carrier Performance 38MGR brochure.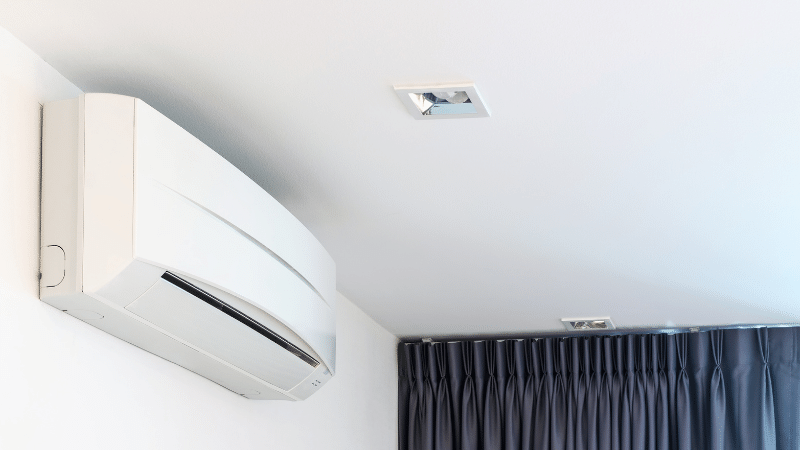 Carrier indoor mini split cabinets
This indoor mini split cabinet can be part of single- or multi-zone installations. Its efficiency ratings depend on the outdoor heat pump it's paired with.
The 40MAQ mounts high on the wall, so it's ideal for families with pets or children. It's unobtrusive and blends well with any furniture and decor. Reference the Carrier Performance 40MAQ owner's manual for information about remote control functionality.
The 40MBCQ ceiling cassette requires overhead installation, laying nearly flush with your ceiling. It's best to incorporate this unit into a remodel or new build.
This Carrier Performance product provides ultimate comfort with three fan speeds and a handheld remote. It can be used in single- or multi-zone systems. The 40MBCQ owner's manual supports you with keeping the system clean.
The 40MBDQ looks like the heat registers used in some ducted HVAC systems. It can be installed in the ceiling, floor, or vertically within a wall. Because of this, it's best for remodels or new builds.
This "ducted mount" unit can work in single- and multi-zone systems. You can control temperature and fan speed via remote. Complete remote instructions can be found in the Carrier Performance 40MBDQ owner's manual.
This is a larger unit that sits on the floor, making installation a breeze. It's powerful, heating or cooling a space efficiently.
You can adjust the 40MBFQ floor cabinet's settings with a handheld remote. It's compatible with single- or multi-zone Carrier mini split systems. Learn how to adjust the louvers with the 40MBFQ owner's manual.
Other Carrier mini split options
Carrier makes two other mini split lines. Its Infinity mini splits are high-end, incorporating the latest technology and comfort features.
Carrier's Comfort line provides budget-friendly mini splits, including the company's only ductless AC system.
Carrier mini split prices
HomeAdvisor says mini splits cost about $875-6,000, including installation. Carrier systems are usually considered mid-range to high-end.
Our research shows that a single-zone Carrier mini split from the Performance line (one indoor and one outdoor unit) costs about $3,000. Prices vary based on your location and dealer. 
Carrier mini split warranty 
Typically, Carrier mini splits have a 10-year limited parts warranty. Your HVAC dealer may offer an additional labor warranty.
If you already own a Carrier Performance mini split, you can look up the warranty for your system here.
Purchasing a Carrier mini split
Ready to buy a mini split? Click below to connect with a dealer who can help you find the system that will meet your heating and cooling needs.
Connect with a local HVAC pro now!
Yes, please
Introducing
QuoteScore™Beta
---
Are you getting a fair deal?
Our independent team of HVAC industry insiders can score your quote
Learn More
Sharing your quote takes less than a minute