Carrier thermostat troubleshooting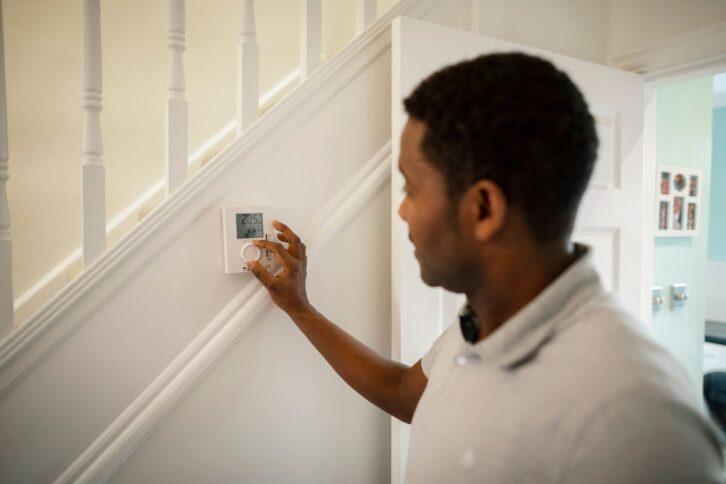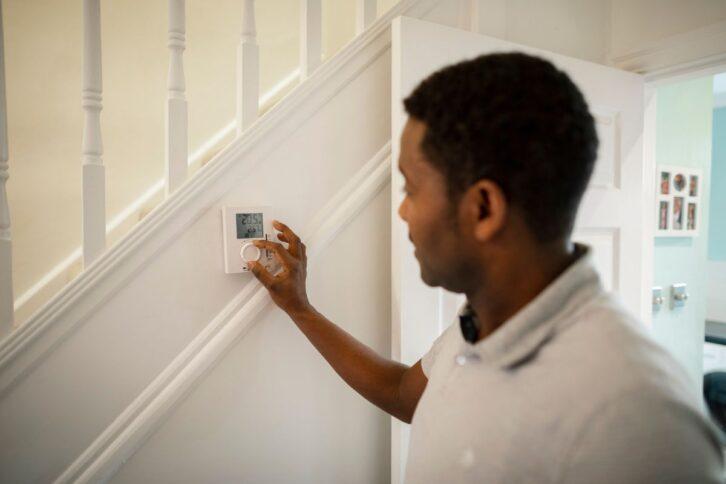 If your thermostat isn't working properly, try these Carrier thermostat troubleshooting tricks. They may save you the trouble and expense of calling a pro for help.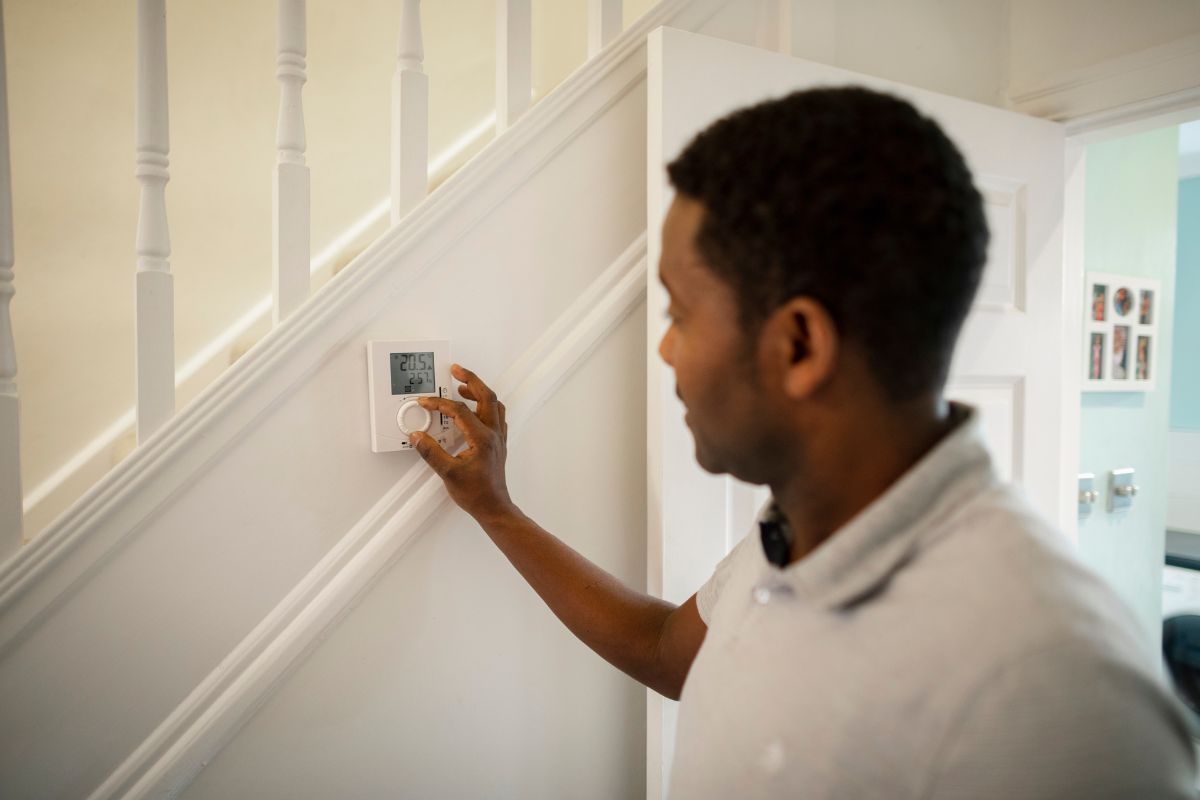 Carrier thermostat won't turn on
If your thermostat has a blank screen, it's likely due to a power issue. Check your electrical box and reset the circuit breaker. If you have a fuse box and the fuse has blown, replace it.
Check the switches connected to your thermostat, furnace, and air conditioner. If you can pinpoint the issue to a switch, you'll need an electrician (not an HVAC technician) for repair.
If your thermostat takes batteries, replace them.
Room temperature doesn't match Carrier thermostat setting
Your thermostat may be dirty inside. A dirty thermostat can't accurately read the room temperature.
Remove the cover and dust inside with a soft cloth or canned air.
Don't want to deal with DIY? Book an appointment with a local HVAC pro.
Carrier Infinity thermostat can't connect to indoor or outdoor units
If your Carrier Infinity thermostat displays "Indoor Unit Not Found," recheck the wiring to the ABCD connector. Make sure the colors match at every terminal. Press the button on the left side and try to connect again.
If that doesn't work, disconnect everything from the ABCD connector. Add devices one at a time to determine if the issue exists with a certain device or terminal.
If the display reads, "Outdoor Unit Not Found," recheck the wiring between the ABCD connector and the outdoor unit. Make sure the colors match at every terminal. You may need to enlist an HVAC technician to check for correct voltage between the terminals.
Carrier thermostat troubleshooting: model lookup
For more Carrier thermostat troubleshooting information related to your specific model, check out Carrier's website or the owner's manual for your system.
Below are links to the product documentation for Carrier's current thermostat lineup to get you started.
Carrier thermostat troubleshooting documentation
Don't see your model listed? Look it up here.
When to call an HVAC professional
Consult an HVAC pro when you've tried the Carrier thermostat troubleshooting tips above and still can't solve the problem. Or, if you're unsure how to complete some of the steps, a certified technician can handle it for you.
Click the button below to get in touch with a local HVAC professional who can help.