What Does a Furnace Tune-Up Checklist Include?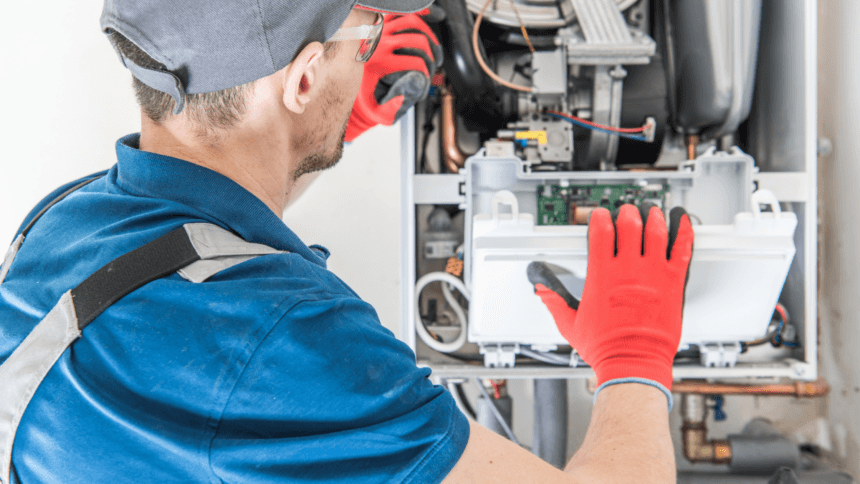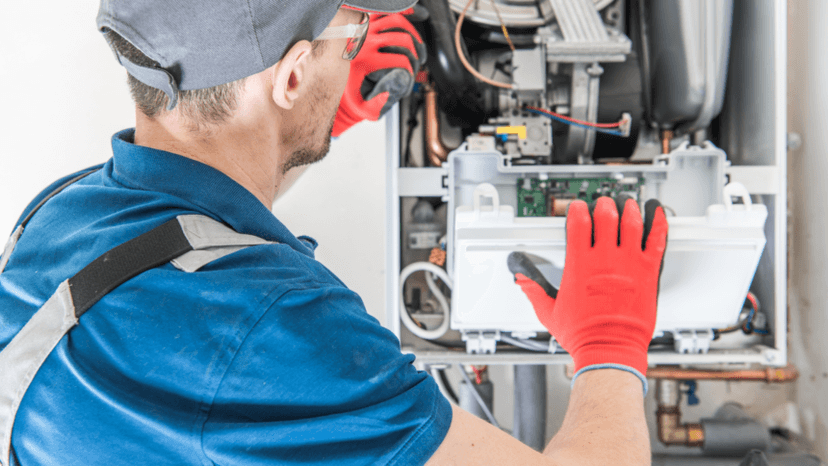 For many, the arrival of fall means football, falling leaves, and cozy evenings by the fireplace. It also signals winter is right around the corner, and it's time to start thinking about scheduling a fall furnace maintenance visit with your local HVAC provider. But what exactly is included in a furnace tune-up checklist? Keep reading to find out the details of this crucial HVAC service.
Why Fall Is the Best Time for a Furnace Tune-Up
Fall is the perfect time to schedule your annual furnace maintenance in between the heating and cooling seasons. During this downtime, HVAC technicians aren't as busy and can usually schedule an appointment a day or two out.
If you wait until the weather turns cold, it's more difficult to schedule a furnace tune-up appointment as HVAC companies are busy repairing and installing heating systems. Many HVAC professionals also offer furnace tune-up specials during the fall.
As with most home appliances, a fall furnace tune-up will help your furnace run stronger and more efficiently, which will lower energy costs and prevent unexpected breakdowns.
What's Included in a Furnace Maintenance Checklist?
A gas furnace maintenance appointment is like an annual checkup for your furnace. During a furnace maintenance checklist visit, an HVAC technician comes to your home and ensures your heating equipment is working properly.
During the appointment, your technician tests the furnace's components, cleaning, adjusting, and lubricating necessary parts. If your HVAC technician detects any potential issues, they'll recommend repairs.
Typically, an HVAC technician includes the following in a furnace tune-up checklist:
Checking the thermostat's settings to ensure they are correctly configured for an accurate reading and optimal heating and cooling performance. A technician will also ensure all of the thermostat's features such as programmable schedules and sensors are working correctly.
Tightening all electrical connections and measuring voltage and current on motors.
Lubricating all moving parts including the blower motor bearings and the fan belt pulleys to ensure smooth and efficient operation. Lubrication helps reduce friction and subsequent wear and tear of components.
Inspecting the condensate drain for a clog. A clogged drain can cause water leaks that can lead to mold and damage to your home.
Checking the controls of the system to ensure proper and safe operation. For example, a technician will test the starting cycle of the equipment to ensure it starts, operates, and shuts off properly.
Checking gas connections, the gas pressure, the burner combustion, and the heat exchanger. This step is crucial to ensure your furnace is operating properly, efficiently, and safely.
Cleaning/replacing the air filter, if necessary.
Checking and adjusting the blower speed, if necessary.
Inspecting the heat exchanger and ductwork.
Furnace Maintenance Cost
A furnace tune-up cost depends on several factors including your location, the size and type of furnace, and the company you hire. According to ThePricer.org, expect to pay between $80 and $150 for a furnace tune-up.
Most HVAC companies offer an HVAC service agreement or maintenance plan. For a monthly or yearly fee, the plan typically includes two HVAC maintenance visits a year; once in the fall before the heating season and again in the spring before the cooling season. Most service agreements offer a discounted rate for HVAC tune-ups, as well as other perks including discounts on repairs and priority service.
How to Prepare for Furnace Maintenance
Book an appointment window that allows you to be home for up to 90 minutes. While most furnace tune-ups take less than an hour, you'll want additional time in case repairs are needed.
Clear furniture and other clutter from around your furnace, thermostat, air register, and air vents. Your tech will need to access these spaces.
Secure pets, as your technician may be in and out of your home. Keep pets in their crate or in a closed room. Ask about costs and payment methods when you schedule the fall tune-up checklist appointment. Be prepared to pay at the conclusion of the appointment.
How Often Do I Need to Get Furnace Maintenance?
You should schedule furnace maintenance annually. It's best to book it in the early fall before the weather cools down enough to turn your furnace on. Oftentimes, when homeowners skip fall furnace maintenance, they're greeted with a system that won't start on the first cold day of the year. You can avoid this issue by scheduling a furnace tune-up checklist ahead of time.
Getting your furnace checked before the heating season ensures its efficient and safe operation throughout the winter. It also helps you proactively address any potential problems that may cause a breakdown during the coldest months.
DIY Furnace Maintenance Tips
In between professional furnace tune-ups, there are a few DIY steps you should take to keep your system heating comfortably through the winter months.
💨 Change your furnace filter every 2-3 months, or according to the manufacturer's guidelines.
🍁 Clear your furnace flue of obstructions like leaves or snow regularly.
🎄 Make sure flammable objects, like your Christmas tree, don't block your vents.
🔋 Check and replace your thermostat battery as needed.
🧹 Clean your ductwork and vents as needed.
🪟 Seal any air leaks, especially around windows and doors.
Why Do I Need Furnace Maintenance?
Furnace maintenance is important for a number of reasons:
🌲 It can extend your furnace's useful life.
🌎 It can improve energy efficiency.
⚠️ It can postpone larger-scale repairs.
❄️ It can mitigate breakdowns in the coldest parts of the year.
🛟 It can keep your family safe by detecting and eliminating fire or carbon monoxide hazards.
Keep your home safe and comfortable this winter by scheduling your furnace maintenance appointment this fall.