Goodman Heat Pump Manuals


Goodman heat pumps deliver high efficiency heating and cooling to homes year-round. Designed to deliver maximum indoor comfort while consuming less energy, Goodman heat pumps are used by homeowners across the country. New Goodman heat pumps include various HVAC equipment manuals to assist with installation, replacement parts, operation, maintenance, and more.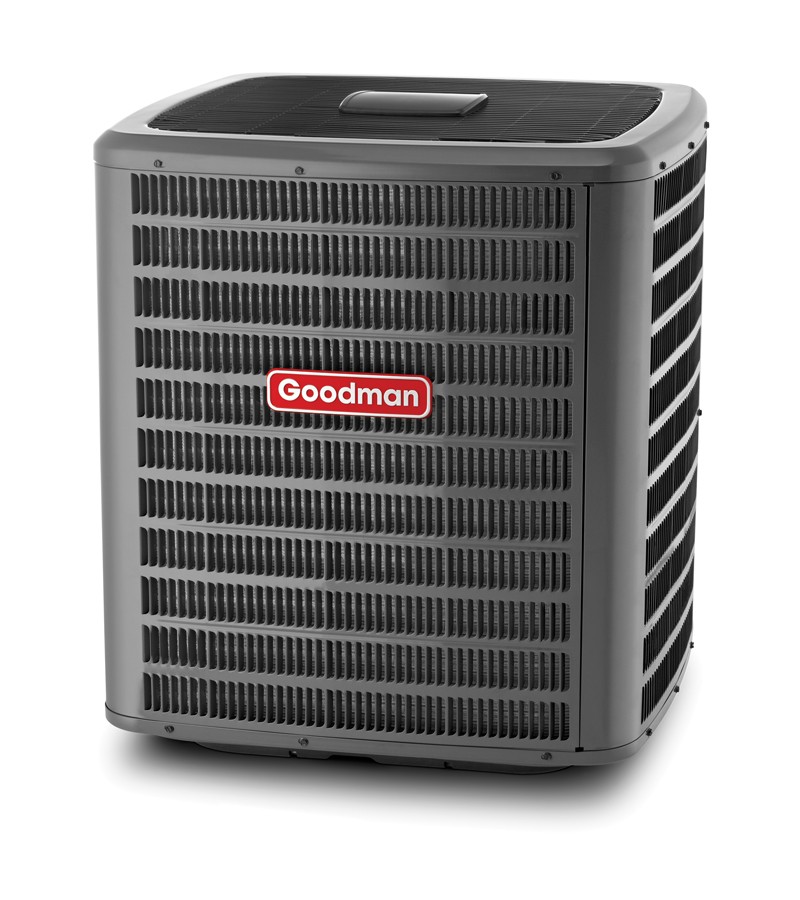 Always keep your Goodman heat pump manuals handy so you can reference them as needed. Should you misplace your Goodman heat pump manuals or they are unavailable, HVAC.com can help! We give you easy access to all Goodman heat pump manuals on our website. You'll also find HVAC equipment manuals for other system types and indoor air quality equipment manufactured by many industry-leading brands.
Goodman Heat Pump Technical Manuals
Goodman heat pump technical manuals review product design and performance data. This manual also includes heat pump wiring diagrams.
Goodman Heat Pump Parts & Components Manuals
Should your heat pump need repairs requiring replacement parts, find the precise component and part numbers needed via your Goodman heat pump's parts and components manual.
Goodman Heat Pump Owner Manuals
The Goodman heat pump's owner manual gives homeowners comprehensive information regarding system benefits and features. Learn about the advantages your Goodman heat pump delivers.
Goodman Heat Pump Specification Manuals
Goodman heat pump specification manuals review system features, specifications, heating and cooling data, AHRI ratings, wiring diagrams, and compatible accessories.
Goodman Heat Pump Warranty Manuals
The Goodman heat pump warranty manual included with your new Goodman heat pump delivers complete warranty terms and instructions for warranty registration.
Goodman Heat Pump Installation Manuals
Goodman heat pumps include installation manuals providing detailed instructions for installing the new system. Installation manuals also include troubleshooting guides for a variety of heating and cooling scenarios.
Find a Goodman Heat Pump Manual on HVAC.com
HVAC.com makes it easy for homeowners to access the resources necessary to understand, operate, and care for their Goodman heat pump and other home comfort systems. To access your Goodman heat pump manuals, browse our collection of HVAC equipment manuals and select your model. Bookmark or download the Goodman heat pump manuals to your heating system for reference when you need them.