Goodman heat pump troubleshooting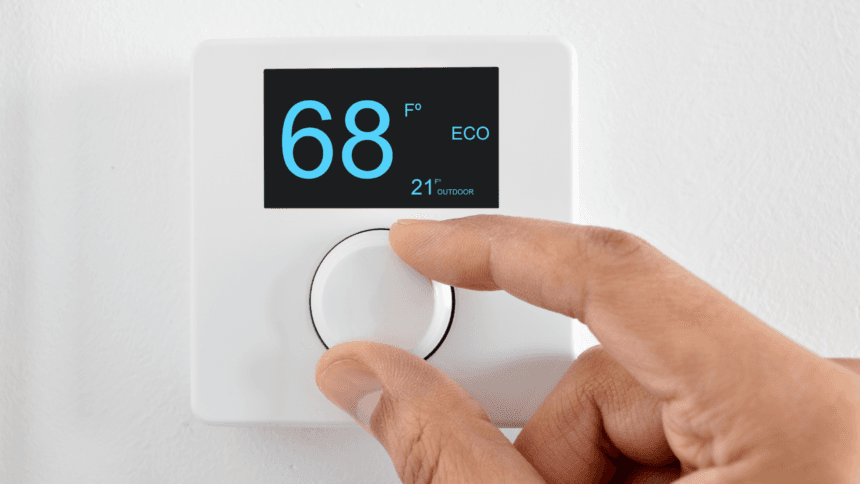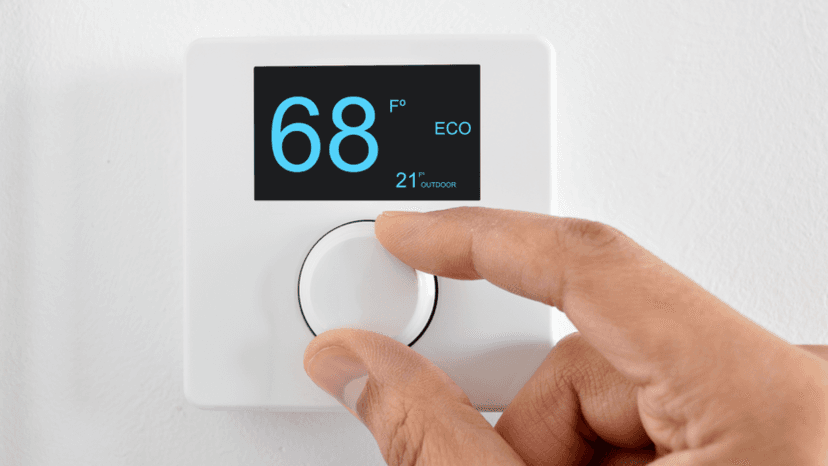 Heat pump giving you trouble? If it's a Goodman, check out our troubleshooting tips below. They may save you the hassle of calling a repair person for help, but we'll also tell you when it's time to call a pro.
Goodman heat pump is not heating or cooling
Check your thermostat. Set it to "cool" and "auto" if you want cool air. Set it to "heat" and "auto" if you want warm air. If you choose "on" instead of "auto," the heat pump's blower will constantly run, regardless of whether it's actively heating or cooling. The temperature setting should be around 73℉.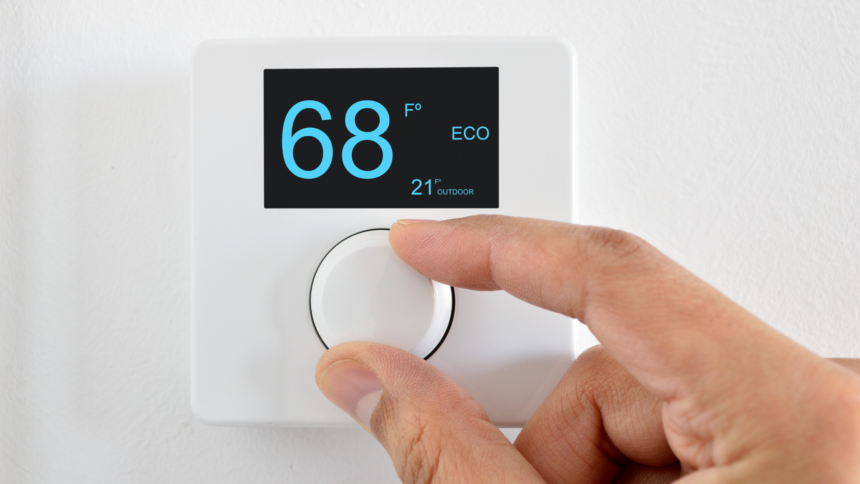 Next, make sure your air filter is clean. You should change it regularly. If yours needs a refresh, you can buy one inexpensively on Amazon or at a store like Home Depot.
Examine the registers inside your home. The louvers should be in the open position. Clear away furniture or clutter that's blocking them.
Go outside and remove anything obstructing the heat pump. Clean away snow, leaves, and other external debris. When planting flowers or shrubs, leave at least a 15-inch clearance on all four sides of the unit. There should also be a four-foot clearance above the unit for air to circulate properly. Take off the cover and clear out any debris that's fallen inside.
Call a technician if these Goodman heat pump troubleshooting tips don't help. You may have a refrigerant leak, which isn't a DIY repair project.
Contact a preferred HVAC technician in your area
Goodman heat pump outdoor coil is frozen
Your heat pump has a defrost cycle to prevent components from freezing. Consult your owner's manual if the defrost cycle doesn't turn on automatically. You may be able to turn it on manually. Give it about 30 minutes to start working.
Most defrost control boards run on a timer based on the outdoor temperature. Heat pump defrost mode typically runs for 30, 60, 90, or 120 minutes, depending on the setting when installed.
In the meantime, remove as much ice as you can from outside the condenser. Don't use a sharp object. Run water from your garden hose over the unit. Clear away snow or other debris from around the system. You can also open the cover and clean out debris on the inside, like grass, leaves, and sticks (always turn the power off first).
Ensure your air filters are clean. If it's time to replace them, you can do that yourself. 
Check that the vents in your home are unobstructed. Remove furniture, decor, and clutter if necessary. Open the louvers.
If your heat pump continues to freeze, call an HVAC technician to take a look.
Goodman heat pump blower motor is not running
Note whether the whole heat pump has stopped or just the fan. Check the power source and thermostat settings if the heat pump won't start at all. Contact your local HVAC tech if the unit doesn't power on.
If the problem is specifically the fan, turn off the power to the heat pump. Remove the cover and clean it out. There may be debris, like sticks or leaves, inside obstructing the fan.
Ensure power to the system has been turned off at your breaker box. Rotate the fan blades. Ensure they can spin the whole way around. If not, identify what's stopping the rotation.
If the fan blades rotate, but when you power the unit back on the fan doesn't operate at full capacity, the motor may be dying. Contact an HVAC dealer proactively. Your HVAC tech can install a new motor if the fan doesn't start.
Goodman heat pump error codes and documentation
Your system may display an error light to give you a clue while Goodman heat pump troubleshooting. You can typically see the light on top of your heat pump. It communicates with a series of flashes.
Goodman has an online tool to look up these error codes by model. Even if you don't plan on a DIY fix, checking the error code can help inform your service visit. Write the error code down to share with your technician. If you power the unit off, the code will reset and the tech won't see it when they arrive, so having it handy will help them repair the system.
Check out our Goodman heat pump documentation page for more info. It's full of resources to help you troubleshoot your Goodman heat pump. It will help you identify parts or potential problems. 
If you don't see your model listed there, you can look it up here.
Book with a local heat pump repair pro
When to call a pro for Goodman heat pump problems
If the Goodman heat pump troubleshooting tips above don't fix your system, consider calling in a professional. Or, if you don't feel comfortable performing any of the tasks, a technician can troubleshoot for you. 
Click the banner above to connect with a local expert who can help with your Goodman heat pump problems.