Green air conditioning: what is eco-friendly AC?
By Tom Moor
•
October 5, 2023
Introducing
QuoteScore™Beta
---
Are you getting a fair deal?
Our independent team of HVAC industry insiders can score your quote
Learn More
Sharing your quote takes less than a minute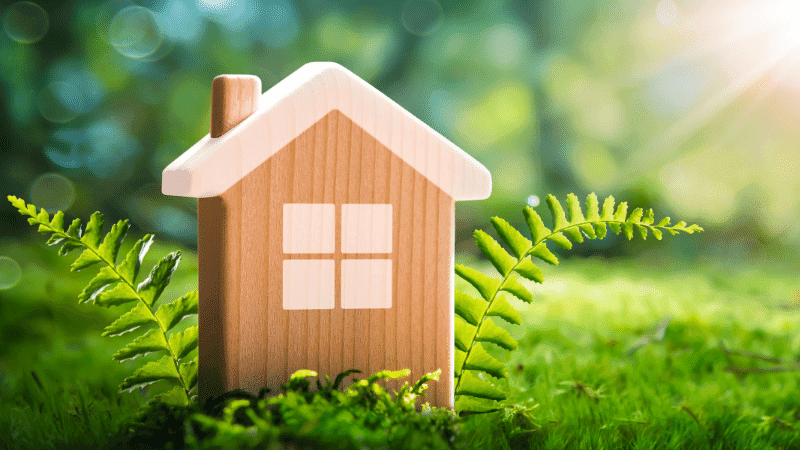 With temperatures rising each decade, it's no surprise the demand for AC is growing. But at what cost? 
Green air conditioning options and other ways to make AC more eco-friendly could have a positive impact on our environment.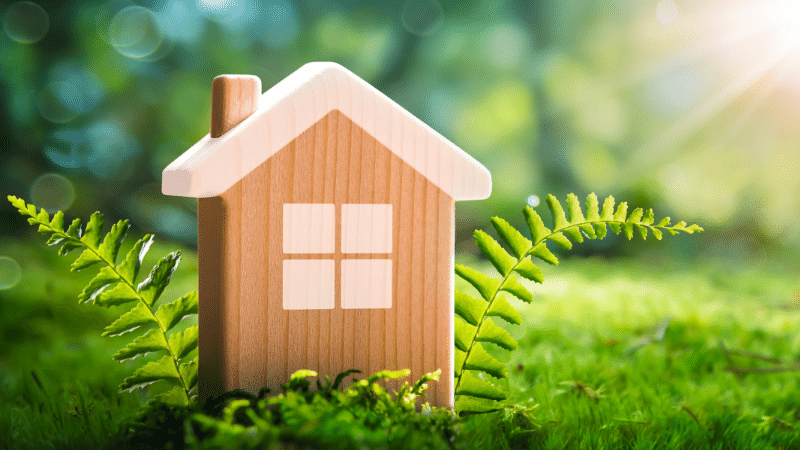 Why isn't AC eco-friendly?
Air conditioners use a lot of electricity to operate. Electricity production emits carbon dioxide into the atmosphere. Carbon dioxide is considered a greenhouse gas. And, at high levels, can contribute to global warming.
Additionally, air conditioners use refrigerant. Refrigerant is a compound that removes heat from the air as it cycles through the AC. Used properly, it's safe for the environment. But if it starts leaking or is prohibited, like R22, refrigerant contaminates the atmosphere and causes a warming effect. 
Is there green air conditioning?
Currently, 100% green air conditioning hasn't been developed. But some manufacturers offer solutions that make AC more environmentally friendly.
Renewable energy
One way to diminish the negative environmental impact of an air conditioner is to reduce its electricity consumption.
Renewable energy like solar provides a solution. There are some solar air conditioning options available today. For example, Lennox builds its SunSource line to easily integrate within a home already utilizing solar energy. 
HotSpot Energy makes a mini split that will keep you cool and completely off the grid energy-wise. 
🌞 I want solar AC! 🌞
Get a quote
R-410A refrigerant
Most air conditioners built in the last five years employ R-410A refrigerant. This is a preferable option compared to R-22 (Freon), which used to be the refrigerant of choice across the industry. 
R-410A (also called Puron) is less damaging to the environment and human health. It doesn't harm the ozone layer.
If you're not in the market for a new system, you can hire an HVAC tech to update an older air conditioner to use R-410A instead of R-22. However, retrofitting an aging unit may not be a desirable financial move compared to investing in a more energy-efficient model.
Soon, we may see a new class of refrigerants called A2L take over. They're even more eco-friendly than R-410A. Plus, they're less toxic. 
Evaporative cooling
Evaporative cooling is an alternative to a traditional air conditioner. This method doesn't use refrigerant and consumes less than half the energy of traditional air conditioners. 
These systems work by pulling outdoor air in, where it passes over water-saturated pads. The water evaporates into the air, which causes it to cool. Then the cooler directs the cool air into your home.
An evaporative cooler may work for you if you live in an area that doesn't get too hot and has low humidity. Since these systems push hot air out of your home through open windows, they aren't for all lifestyles.
Enhanced energy efficiency
The energy efficiency of an air conditioner is measured using the Seasonal Energy Efficiency Rating (SEER). A higher number signifies a more efficient unit. 
Most modern ACs have a SEER of at least 13, but 2023 HVAC regulations call for a change. The top green air conditioning options will have a SEER of around 26. Lennox claims its SL28XCV is the most efficient AC on the market, with a SEER of 28. 
While high-SEER air conditioners are generally more expensive than lower-SEER alternatives, they will save you money long-term on your utility bills.
An AC with a SEER of 15 or higher can earn the ENERGY STAR certification. Purchasing ENERGY STAR products may earn you additional rebates and tax credits. 
Help me choose an energy-efficient air conditioner!
Connect with a local expert
Tips for green air conditioning
Not all of us can afford to upgrade our AC. And if your existing system is working just fine, ditching it for something newer and greener may not be the most environmentally sound option.
Consider these suggestions for operating your existing AC in a more eco-friendly manner.
Set your AC to 78℉ in the summer, according to Energy.gov.
Use your thermostat to set your AC's fan to "auto" instead of "on."
Change your home's air filters to ensure your HVAC system can effectively circulate air.
Schedule an AC tuneup annually to keep your air conditioner operating in peak condition.
Check your ductwork for leaks and blockages. 
Consider installing a mini split AC rather than cooling the whole house if you want one room cooler than others. 
Close your window coverings to keep sunlight from heating up your home. 
Avoid using appliances and electronics that produce heat, including your oven, lamps, and clothes dryer, when it's especially hot out.
I want to schedule my annual AC maintenance appointment
Book now
The future of green air conditioning
Industry advancements and regulation changes suggest there's a promising future for eco-friendly air conditioning. Many big-name brands and independent researchers are heavily invested in lessening the environmental impact of AC.
Some are focused on new evaporative cooling methods. Others are innovating environmentally safe refrigerant compounds. And more are building renewable energy sources to power HVAC systems.
Though completely green air conditioning doesn't exist today, the future looks promising.
Introducing
QuoteScore™Beta
---
Are you getting a fair deal?
Our independent team of HVAC industry insiders can score your quote
Learn More
Sharing your quote takes less than a minute