How do hybrid dual fuel systems work?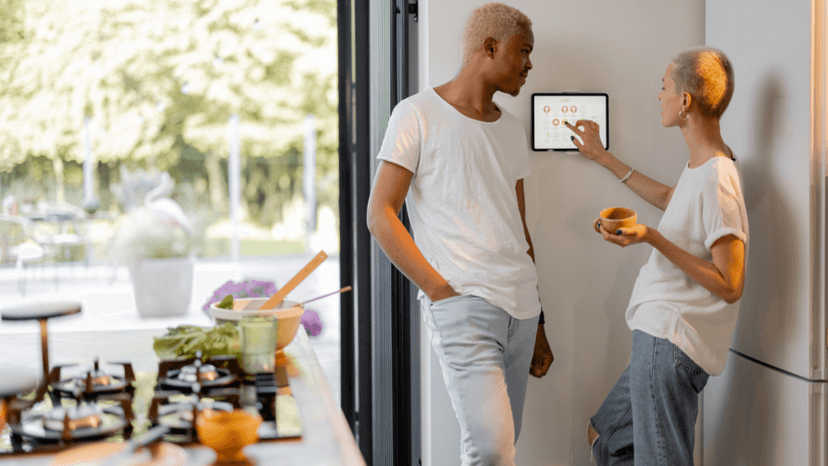 When winter hints, a hybrid dual fuel system is one of the smartest ways to stay warm. Hybrid heating is energy-efficient and long-lasting, keeping your home cozy for up to 25 years.
This guide delves into the components that make up a hybrid heating system and how it works. Plus, you'll learn if this system is right for you and which brands make the best models.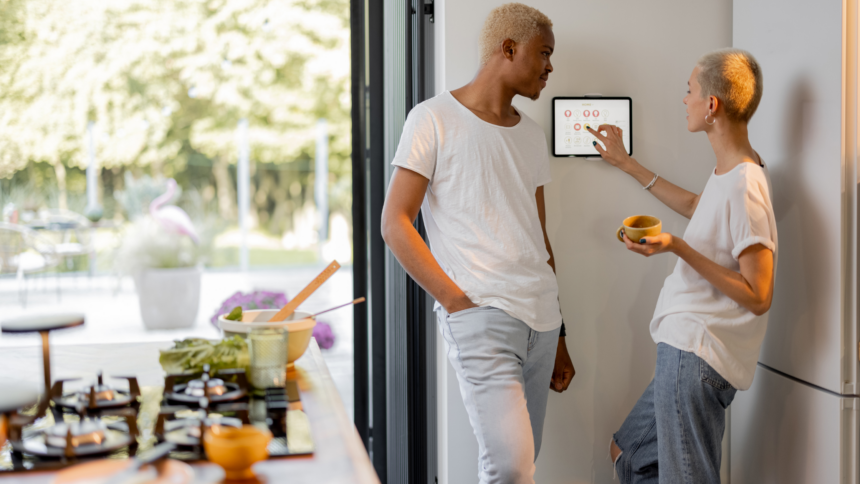 What is a hybrid dual fuel system?
A hybrid dual fuel system uses one electric and one gas-powered heating source. Depending on the outdoor temperature, the system uses one fuel source at a time to maximize energy efficiency.
Hybrid systems consist of an air-source heat pump and an auxiliary furnace. When outdoor temperatures are between 40 and 60 degrees Fahrenheit, the heat pump supplies the home's heat and the furnace is off. Heat pumps are more efficient than furnaces in that temperature range.
Is a hybrid dual fuel system right for you?
When outdoor temperatures drop below 40, heat pumps become less efficient. The auxiliary furnace takes over in the lower temperature ranges, where the furnace is the most energy-efficient choice.
As spring rolls around and temperatures climb back up, the heat pump goes into cooling mode. This means a hybrid heating system can be your one-stop shop for year-round comfort.
The beauty of hybrid heating is in its efficiency. The system emphasizes the strengths of each unit, making a convenient and effective heating system.
Components of a hybrid dual fuel system
A hybrid heating system consists of one heat pump and one furnace. The table below shows the temperature ranges where each system is typically used as the primary fuel source.
| Outdoor Temperature (degrees Fahrenheit) | System used | Fuel source |
| --- | --- | --- |
| 40-60 | Heat pump | Electric |
| ≤39 | Furnace | Gas or Propane |
Is hybrid heating better than a gas furnace?
Energy-conscious homeowners will likely prefer a hybrid heating system over a gas furnace. In the right climate, hybrid systems offer a boost of energy efficiency compared to a furnace alone. Though a gas furnace is powerful and works efficiently in lower temperatures, it's less advantageous in mild winter temperatures.
A heat pump excels in mild temperatures, like 40 to 60 degrees, supporting lower utility bills. If you live somewhere with moderate to cold climates, a hybrid heating system could save energy and help you stay more comfortable.
Dual fuel systems are also better because they typically outlast gas furnaces. Gas furnaces usually last 15 to 20 years, and heat pumps last anywhere from 10 to 20 years.
Since the heat pump and furnace are only used at their most efficient, a dual system can last 20 to 25 years with regular maintenance.
Ask an HVAC pro about the best hybrid heating system.
How much does hybrid heating cost?
A hybrid heating system is more expensive than either component alone. The installed cost of a new system ranges from $4,500 to $10,000, according to HomeAdvisor.
Adding a heat pump onto a pre-existing furnace costs $2,500 to $6,000. The size of your unit, the state of your ductwork, and local labor costs all impact the total bill.
Dual-fuel heating systems are most efficient in well-insulated homes. Poorly connected and leaky ducts can waste 20 to 30% of the air moving through the system.
To maximize the benefits of the hybrid system, consider getting your ductwork sealed. This project costs between $250 and $2,000, depending, in part, on the size of your home and the amount of sealant used.
Best climates for dual fuel hybrid systems
Hybrid dual-fuel systems work best in climates with four distinct seasons and varied temperatures. The heat pump is employed in the fall and early winter when temperatures are mild. When the temperatures dip, the furnace takes over as it performs efficiently in the extreme cold.
The best climates for a heat pump are zones 6 and 7. This region includes most of the North and Northeast U.S., where winters get extremely cold and summers are warm.
Moderate or hot climates aren't great for hybrid heating systems. The potential energy savings are unlikely to counteract the cost of installing a furnace. Plus, the furnace will rarely turn on.
If you're in the southern U.S. or anywhere with mild winters, a dual-fuel system may not be necessary. Given that temperatures rarely dip into freezing, a heat pump alone should power you through the winter.
Always check with a local contractor to make sure a dual-fuel hybrid system is right for you. They can also recommend the right size unit for your home.
Schedule repair or replacement of your heating system.
Best hybrid heating system brands
The best and most efficient hybrid heating systems come from elite HVAC brands like Trane, Carrier, and Lennox. These brands will also have the largest up-front cost.
Mid-level options that balance strong performance with affordability include Rheem and Heil. These hybrid systems lack the premium brand name, but they often deliver comparable efficiency at a lower price.
Goodman is a popular hybrid system manufacturer. The dual-fuel systems tend to be lower efficiency and made with lower-quality materials, but they're easily the most affordable.
A dual fuel hybrid system helps your home and energy bill stay comfortable year-round. The heat pump and furnace make a great combo, with each component only working in its most efficient temperature range.
In the right climate, a hybrid heating system can save big bucks in the long run. Though it's not a one-size-fits-all solution, homeowners should keep this cost-effective option on their radar.