HVAC.com's Guide to Furnace Installation, Maintenance, Repairs, Cost & More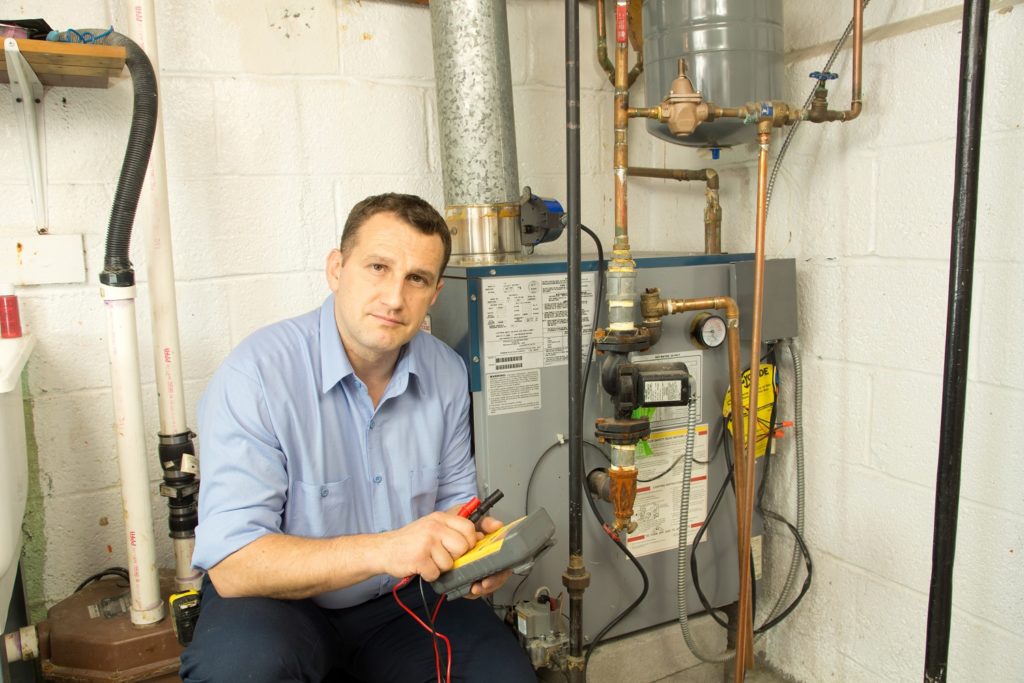 Furnaces in homes across the country are relied upon for comfort and safety indoors throughout the chilly season. Over the service life of a furnace, furnaces have various needs, that both homeowners and HVAC contractors attend to.
HVAC.com shares everything you need to know about furnaces, from beginning to end. Furnace installation gives you the efficient heating system your family needs. Furnace maintenance helps your heating equipment perform at its best, year after year. Furnace repair restores efficiency and performance when problems arise. HVAC.com's Guide to Furnace Installation, Maintenance, Repairs, Cost & More walks you through a home's furnace needs over the years.
Popular Furnace Brands
When it's time for furnace installation, whether in a new home or an older home in need of a heating system upgrade, there are numerous HVAC equipment manufacturers who offer high-quality furnaces for residential use. The leading brands of furnaces include:
The Furnace Installation Process for Homeowners
Furnace installation is a job for a professional – homeowners should not attempt to install a furnace on their own! The equipment price is the biggest portion of the total cost to install furnace systems in most cases, and this equipment needs to be properly installed and service by someone who knows what they're doing. Don't risk damage to your new furnace or costly energy waste due to improper furnace installation.
Before you call an HVAC contractor for furnace installation, do some research into the different furnace brands available. Today's furnaces are packed with incredible technology that boosts energy efficiency and enhances user experience – look into the options available and see the brands and models that have features which help you meet your operational savings, sustainability, and comfort goals.
Next, you need an HVAC contractor you trust. If you have a company you have worked with in the past that gave you a positive experience, many homeowners choose to turn to the same contractor. If you don't have a company in mind, ask trusted friends, family, and neighbors in your area if they have a recommendation for you. You may also try an HVAC contractor directory to find local heating and air conditioning companies near you.
Before any furnace installation work starts, your HVAC contractor visits your home and gives you an estimate. He or she performs the proper calculations to determine your home's heating load and correctly size your new furnace. When you're ready to start, the HVAC company schedules a furnace installation date. On the furnace installation date, ensure your contractor has access to the furnace installation area. Remove all items in the six-foot area surrounding the furnace installation location.
Cost to Install Furnace
The cost to install furnace systems is a variable price, dependent on a number of different factors. On the low end, the cost to install furnace systems is around $2,500; on the high end, the cost to install furnace systems reaches $6,000 or more. On average, the cost to install furnace systems in a typical American home is around $4,200.
The main factors that affect the cost to install furnace system are:
Equipment brand
Furnace size
Energy efficiency
Equipment features
Installation requirements
Furnace Maintenance Tips
Just like vehicles, machinery, and even other household appliances, furnaces need care over their years of service to keep them in good working order. A good furnace maintenance strategy combines professional and DIY tasks to give your furnace a great start going into heating season and keep it running throughout the coming months.
Make sure your furnace maintenance strategy includes the following:
Cost to Repair Furnace
Occasionally over the service life of your furnace, furnace repair may be necessary. The cost to repair furnace systems varies widely depending on the type of the repair you need and the replacement parts and labor required to complete it.
On top of the actual furnace repair, most HVAC contractors charge a service call fee, which covers system diagnosis. A service call for furnace repair typically costs between $50 to $100. For emergency furnace repair overnight or on weekends or holidays, expect to pay more.
The cost to repair furnace systems varies between $100 to more than $1,000. On average, homeowners pay about $270 per furnace repair.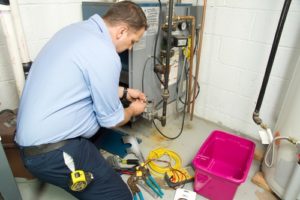 Some approximate average costs to repair furnace systems include:
$300 to $400 to repair faulty ignitors
$50 to $200+ to replace a thermostat
$150 for blower motor repairs
$450 for blower motor replacement
$500 to $1,200 for heat exchanger replacement
$100 for simple heat exchanger repairs
$150 to $750 for gas or smart valve replacement
Tips 10 Things You Should Know About Furnaces
The top 10 takeaways from this furnace guide that every homeowner should keep in mind are:
Furnace installation is a job for a professional HVAC contractor – don't attempt it yourself!
Get HVAC contractor recommendations from trusted personal sources, or search an HVAC contractor directory.
The average cost to install furnace systems is $4,200.
Furnace installation costs vary based on these factors: brand, size, energy efficiency, features, and installation specifications.
Furnace maintenance is a professional AND do-it-yourself endeavor.
Schedule furnace preventative maintenance in the fall – ideally, before you use your furnace for the first time.
Change your furnace filter on a regular basis – it may need changed more frequently throughout the winter because you use the system more during this time.
Reset your programmable thermostat when you switch over to heating use to ensure your setpoints and schedules and efficient and comfortable for the colder months.
When you call an HVAC contractor for furnace repairs, you'll likely have to pay a service call fee – this cost is more if you need emergency repairs.
The cost to repair furnace systems varies greatly depending on the type of repair your equipment needs. It can be as low as $100 or more than $1,000, but averages out at $270 per repair.
HVAC.com is the world's leading resource for all things furnaces. From furnace installation and furnace repair to steps to take to make the most of your home's comfort system, we have you covered! Check out our helpful guides, blogs, videos, and other resources to familiarize yourself with the heat source in your home!
If your home's furnace needs help or it's time for furnace installation, it's time to call an HVAC professional who specializes in furnaces! Use our HVAC Contractor Directory to find a trustworthy, local heating contractor who provides the high-quality equipment and services your home and family needs.
Related Articles
What Kind of Furnace Should I Install?
How To Make A Decorative Air Return Vent Cover
Your Ultimate HVAC Repair Resource List