Your Complete Guide to HVAC Maintenance Agreements
By Tom Moor
•
October 5, 2023
Introducing
QuoteScore™Beta
---
Are you getting a fair deal?
Our independent team of HVAC industry insiders can score your quote
Learn More
Sharing your quote takes less than a minute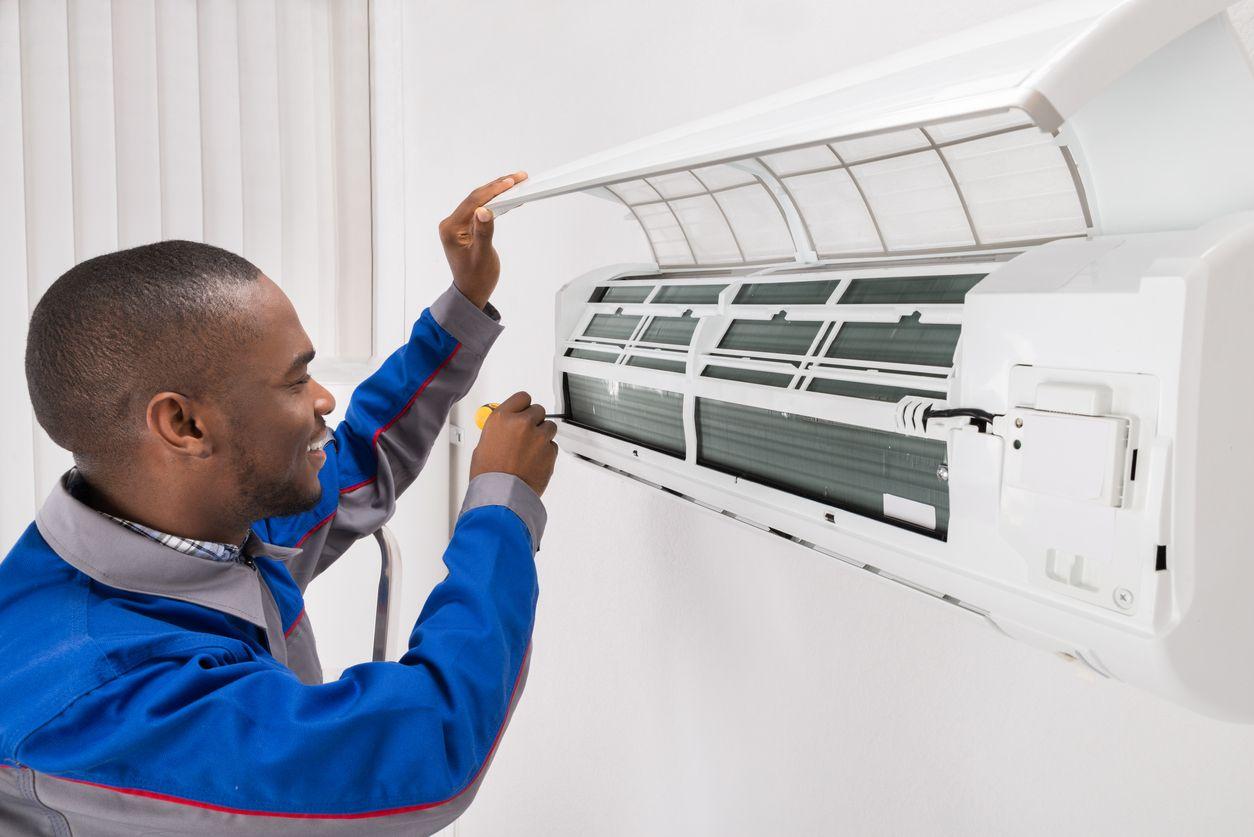 Like many homeowners, you likely have a full plate, juggling responsibilities for your home, children, and work. Unfortunately, this can cause routine maintenance tasks like HVAC tune-ups to be delayed or overlooked completely. Neglecting regular HVAC maintenance can result in various issues including increased energy costs, system breakdowns, and a shortened lifespan for your equipment.
A simple way to ensure heating and air conditioning maintenance is never forgotten is to enroll in an HVAC maintenance agreement. Keep reading to learn more about what a maintenance plan is and what's typically included.
What Is an HVAC Maintenance Agreement?
An HVAC preventative maintenance contract is a service agreement offered by heating and cooling companies that provides routine maintenance and other benefits to homeowners to ensure the optimal performance and longevity of their HVAC systems.
Many heating and cooling companies offer HVAC maintenance agreements as a means to cultivate customer loyalty and expand their client base. Meanwhile, homeowners can benefit by ensuring HVAC maintenance is conducted annually or semi-annually, while also enjoying discounts and other perks. HVAC companies schedule maintenance according to your convenience and provide reminders through phone calls, text messages, or emails.
What's Included in an HVAC Maintenance Plan?
The specific benefits you receive as a member of an HVAC maintenance agreement vary depending on the company you hire. Larger HVAC companies typically offer three or four tiers of service agreements, with more perks available as you move up the payment tiers. Meanwhile, smaller HVAC companies may offer a single basic membership plan.
Some of the items frequently included in HVAC maintenance plans include:
Regular HVAC Tune-Ups: Most plans offer bi-annual HVAC maintenance, encompassing a tune-up before the heating season and another before the cooling season. If your climate necessitates both heating and cooling equipment, ensure that the plan you choose provides two maintenance visits annually.
Discounts on Maintenance: Members of HVAC service agreements often pay reduced rates for heating and air conditioning tune-ups compared to scheduling maintenance outside of a heating and AC service contract.
Priority Service: HVAC companies are often fully booked during extreme weather. As a member of an HVAC service plan, however, you're given priority, ensuring you receive timely service.
24-Hour Service: Unfortunately, HVAC systems often malfunction at inconvenient times, such as in the middle of the night, on weekends, or during holidays. Many HVAC companies offer maintenance plan members 24-hour service to promptly repair or replace their systems.
No Overtime Charges: Service agreements typically waive overtime charges for service required outside of regular business hours.
Discounts on Repairs: Discounts on repairs are a common benefit for members of an HVAC preventative maintenance contract, with many companies offering discounts ranging from 10% to 20%.
Transferable Agreement: Some HVAC companies allow you to transfer your existing maintenance service agreement to a different HVAC system if you purchase a new home, maintaining coverage.
If you struggle to remember to schedule HVAC tune-ups, an HVAC maintenance contract might be a suitable choice, providing peace of mind that your heating and cooling system receives year-round maintenance.
However, if you're on a budget and occasionally need to skip maintenance out of necessity, it may not be cost-effective to pay an annual fee.
How Much Do HVAC Service Agreements Cost?
The cost of enrolling in an HVAC service agreement can vary depending on factors such as the type of system you own, the HVAC company you hire, the region you live in, and the extent of coverage. According to ThePricer.org, the average cost of an HVAC maintenance contract can range from $150 to $500 annually.
Factors that can influence the price of a maintenance plan include whether both heating and cooling tune-ups are included, the availability of priority service, and extended coverage that may encompass additional components like thermostats and ductwork.
Most HVAC companies will discuss their HVAC maintenance agreement during a service call. It's crucial to thoroughly review all available plans and prices before making a decision, ensuring that you don't feel rushed into making a choice.
Introducing
QuoteScore™Beta
---
Are you getting a fair deal?
Our independent team of HVAC industry insiders can score your quote
Learn More
Sharing your quote takes less than a minute