Lennox air handler reviews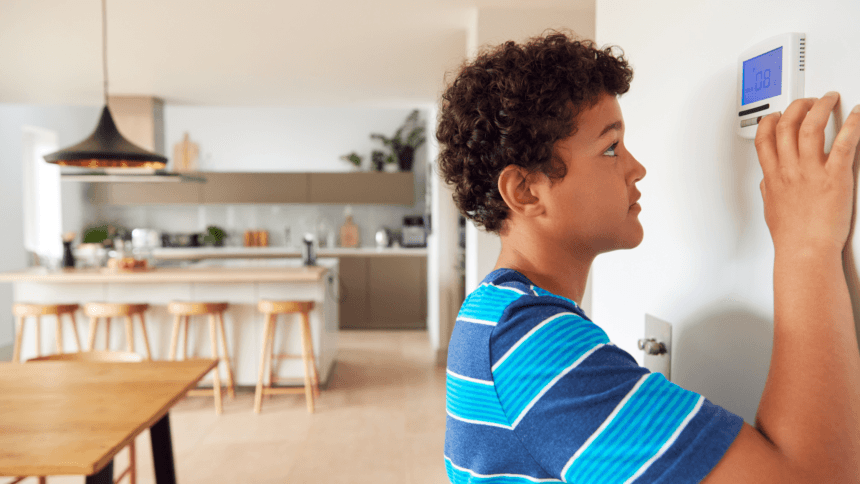 When your indoor air is even and consistent, you'll live more comfortably. A Lennox air handler brings you energy-efficient heating and cooling.
This guide covers Lennox air handler model numbers, prices, and features. Our guide will help you decide whether a Lennox air handler is your next step to a more comfortable home.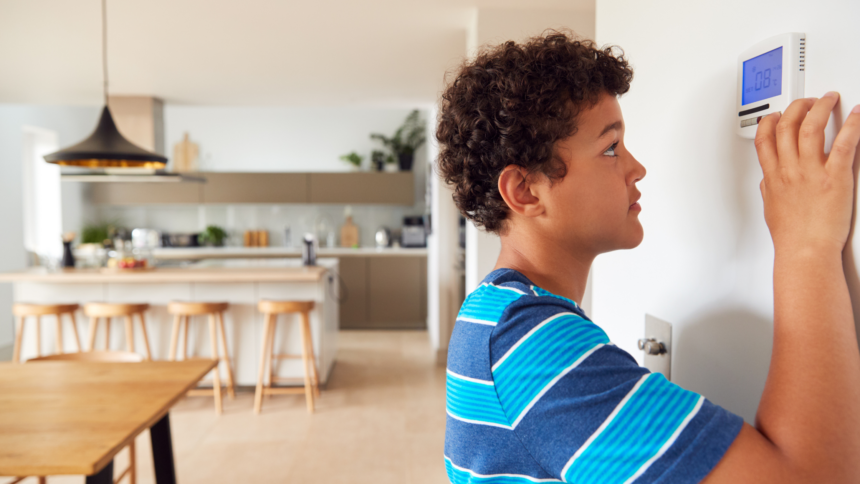 Are Lennox air handlers good?
An air handler is one component of a split heating and cooling system. It keeps airflow consistent throughout your home, and it usually pairs with an outdoor heat pump or air conditioner.  
Lennox air handlers consist of four parts: a blower motor, a fan, an air filter, and an inner coil. For a closer look at air handlers and how they work, we've got you covered here.
Speak with an HVAC pro about Lennox air handlers.
Lennox residential air handlers are installed indoors. All four Lennox models can be installed either vertically or horizontally, offering you extra flexibility in where to place your unit.
Plus, you can combine a Lennox air handler with a non-Lennox outdoor unit as long as both components are non-communicating. Communicating systems must be paired with the same brand communicating components for the technology to work properly. Otherwise, if you're loving your Trane heat pump but need a new air handler, Lennox could be a great option. 
Lennox air handlers: what to consider before you buy
Lennox air handlers are known for reliability and a focus on energy efficiency. Here is a closer look at some unique features of Lennox air handlers, and what to keep in mind before closing the deal.
Quantum™ Coil
Lennox uses a Quantum™ coil in all residential air handlers. The coil has a copper core and is covered in aluminum tubes and fins.
Copper is better than aluminum at transferring heat, but it's also prone to corrosion. The aluminum covering keeps wear and tear under control, helping your coil last longer.
Warranty
Basic and mid-tier models are covered with a five-year parts warranty. If you register your air handler online within 60 days, the parts warranty extends to 10 years. 
The premium air handler is covered with a ten-year parts warranty, no registration needed. Note that the warranty does not include labor costs.
Blower motor speeds
All Lennox air handlers have at least three blower motor speeds. Multi and Variable-speed blower motors are great for energy efficiency, as they can run below their full capacity and save power.
The three fan speeds are one of the highest quality features from Lennox. Competing brands rarely offer more than one to two fan speeds on their value models. 
Smart thermostats
Lennox's premium air handler can be paired with the iComfort Smart Thermostat. The smart thermostat can adjust your fan speed to save energy when you aren't home. It provides weather updates, so you never leave your house unprepared for Mother Nature. 
We recommend the iComfort to anyone who wants to avoid an unsightly thermostat on their wall. You can upload a personal photo and use it as a screensaver, adding a cute personal touch.
Book an HVAC pro to inspect my smart thermostat.
Air handler sizes
Every Lennox air handler model comes in multiple sizes. Air handlers are usually sized by their power output in tons. Sometimes, air handlers are sized by British Thermal Units rather than tons. 12,000 BTU/hour is equivalent to 1 ton of output.
Lennox air handlers range from 1.5 to 5-ton capacities. Your local Carrier dealer can help you determine what size air handler you need.
Lennox air handler models
Lennox offers three price and performance tiers. Their basic tier, Merit, has two air handler models available. The mid-tier series is Elite, and the premium series is called Signature. These two series each offer one model. 
| Tier | Lennox Air Handler Model Number | Blower Motor Speed | Capacity (tons) | Price Range | Components Warranty |
| --- | --- | --- | --- | --- | --- |
| Signature | CBA38MV | Variable | 1.5-5 | $1,400-2,465 | 10 yrs |
| Elite | CBA27UHE | Constant Torque | 1.5-5 | $1,135-2,005 | 5 yrs |
| Merit | CBA25UHV | Variable | 1.5-5 | $1,100-1,975 | 5 yrs |
| Merit | CBA25UH | Three-Speed | 1.5-5 | $995-1,655 | 5 yrs |
CBA38MV
The Lennox CBA38MV is a quiet and customizable premium option. This model comes with a four-way, multi-position orientation, so you can mount it almost anywhere. 
The variable-speed blower motor keeps noise levels down. These motors are also great for zoning, so anyone looking to customize the temperature or humidity in different rooms of their home would benefit.
Another great perk is the compatibility with the iComfort S30 smart thermostat. You can control the temperature from anywhere you get a Wi-Fi connection.
Lennox has a reputation for expensive products, and this model is no exception. The CBA38MV costs a few hundred dollars more than competing premium models from Trane and Carrier. Still, the potential for energy savings and high reliability may be a long-term benefit for your home.
The enhanced aluminum Quantum™ Coil evaporator coil in the CBA38MV is built for a variety of climates. It resists corrosion and offers durability that will keep the unit running for years.
CBA27UHE
The Lennox CBA27UHE is the only model in the Elite series. This mid-tier option has a constant torque motor, offering five different fan speeds for customized heating or cooling. 
The torque motor adjusts airspeed based on demand, helping the air handler use less energy whether it's heating or cooling.
This model comes with a UV light knockout, leaving you space to install a germicidal HVAC UV light. With one in your air handler, you'll reduce the mold and viruses distributed into your home's air.
You'll enhance indoor air quality with the antimicrobial drain pan that comes with the CBA27UHE. The pan guards against mold and mildew growth, which can improve the quality of the air you breathe.
CBA25UH
The Lennox CBA25UH is in the Merit series, but it has above-basic features to make it a quality choice. The three-speed blower motor is impressive. Value models from competitors typically offer a single- or dual-stage motor. 
Lennox crafts all its air handlers with high-quality materials. The CBA25UH is no exception, and the higher-than-average price is backed up with a durable exterior.
Allergy sufferers would benefit from this model. With the antimicrobial drain pan, mold and mildew will stay under control.
The cabinet of the CBA25UH is fully insulated, allowing for quiet operation. Value series models from most HVAC brands are built with minimal insulation, creating a noisy experience. The CBA25UH is longer-lasting and made with higher quality than many competitors.
CBA25UHV
The Lennox CBA25UHV is the second model in the Lennox Merit series. It's similar in look and build to the other Merit air handler. However, a few key differences separate the two models. 
The biggest difference is the variable-speed motor on the CBA25UHV. Variable-speed motors can control temperature and humidity better than multi-speed blower motors can. You will likely notice less drastic temperature shifts in your home, and operation will be quieter.
Another perk unique to the CBA25UHV is the SEER-enhancing fan motor. With this motor, you can lower your energy usage and save money on your electricity bill.
Stuck between the two Merit options? We suggest going with the CBA25UHV. Both Lennox options are pricier than average, so the improved energy usage and lower operating noise is well worth the minimal price difference between the models.
Lennox Merit vs. Elite vs. Signature air handlers
As with many competing brands, Lennox's features and energy efficiency increase as you climb the performance tiers. We included a breakdown of the features available in each tier, so you know exactly which model is best for you. 
| Features | Lennox Merit | Lennox Elite | Lennox Signature |
| --- | --- | --- | --- |
| Tool-free filter access | ✅ | ✅ | ✅ |
| Slideout blower for easy cleaning | ✅ | ✅ | ✅ |
| One-inch filter provided | ✅ | ✅ | ✅ |
| Optional supplemental electric heat | ✅ | ✅ | ✅ |
| Upflow/horizontal orientation | ✅ | ✅ | ✅ |
| Insulated cabinet | | ✅ | ✅ |
| UV light knockout  | | ✅ | ✅ |
| Optional dehumidification kit for 2-stage air conditioners | | ✅ | ✅ |
| SEER-enhancing fan motor (also available in the Merit CBA25UHV)  | | ✅ | |
| iComfort S35 Smart Thermostat compatibility | | | ✅ |
| Coated control board prevents moisture buildup | | | ✅ |
| Variable-speed motor (also available in the Merit CBA25UHV) | | | ✅ |
| 10-year limited warranty, no registration needed | | | ✅ |
| 4-way, multi-position orientation | | | ✅ |
Find out if a Lennox air handler is best for your home.
Lennox air handlers vs. competitors
In terms of reliability and long-lasting parts, Lennox is a league above competitors. However, some downsides like price and parts availability should be fully considered before you make the purchase.
| ✅ Pros of Lennox air handlers | ? Cons of Lennox air handlers |
| --- | --- |
| Unmatched energy efficiency | Expensive compared to brands like Trane, Carrier, and Goodman |
| Variety of fan speeds, including constant torque | Parts are not universal and can be hard to find |
| SEER-enhancing fan motors | Warranty could be longer and more comprehensive |
Lennox air handlers vs. Carrier
When it comes to blower motor speeds, Lennox wins out. Lennox offers three-speed, variable speed, and constant torque motors, whereas Carrier offers two-speed and variable options only.
Lennox and Carrier have comparable warranties, but both are lackluster in comparison to brands like Trane. Carrier is more affordable, but lighter on special features and less energy efficient.
Lennox air handlers vs. Trane
Both brands are known for high-quality, reliable products. Lennox bests Trane on energy efficiency, scoring up to 6 SEER points higher than Trane's most efficient model.
However, Trane parts are easier to find and less expensive to replace. You can't go wrong with either brand, but Trane is a great alternative if you're concerned about the price of a Lennox.
Lennox air handlers vs. Goodman
Goodman is Daikin's value brand, whereas Lennox is a premium brand. While Goodman products are much more affordable, Lennox outshines them in terms of quality, energy efficiency, and reliability.
Lennox has more advanced temperature and humidity control technology. If you are stuck between these two brands, we would recommend a Lennox air handler.
Buying a Lennox air handler
Lennox air handlers may have a steep price tag, but they are built to last. With sophisticated fans and optional add-ons like electric heat backup, the value models could top other brands' premium offerings.