Carrier air handlers: indoor unit details and cost
By Tom Moor
•
August 14, 2023
Introducing
QuoteScore™Beta
---
Are you getting a fair deal?
Our independent team of HVAC industry insiders can score your quote
Learn More
Sharing your quote takes less than a minute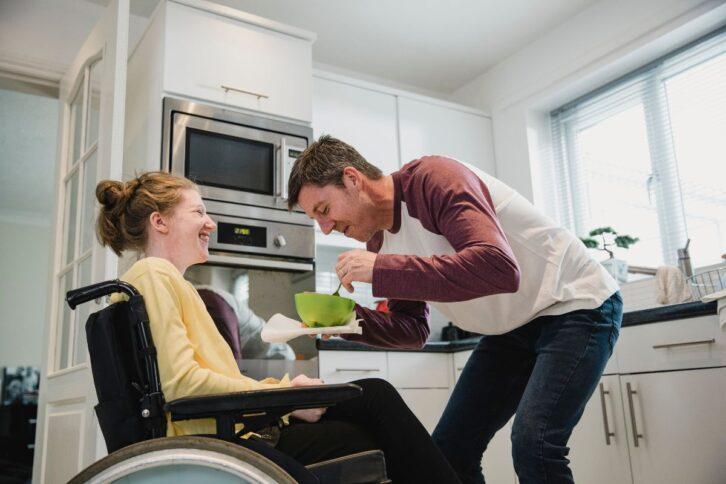 Behind every great heating and cooling system is a top-notch air handler. A durable and reliable Carrier air handler could be the key to elevating your home comfort.
This guide covers the ins and outs of Carrier air handlers. We break down average cost, model comparisons, and more.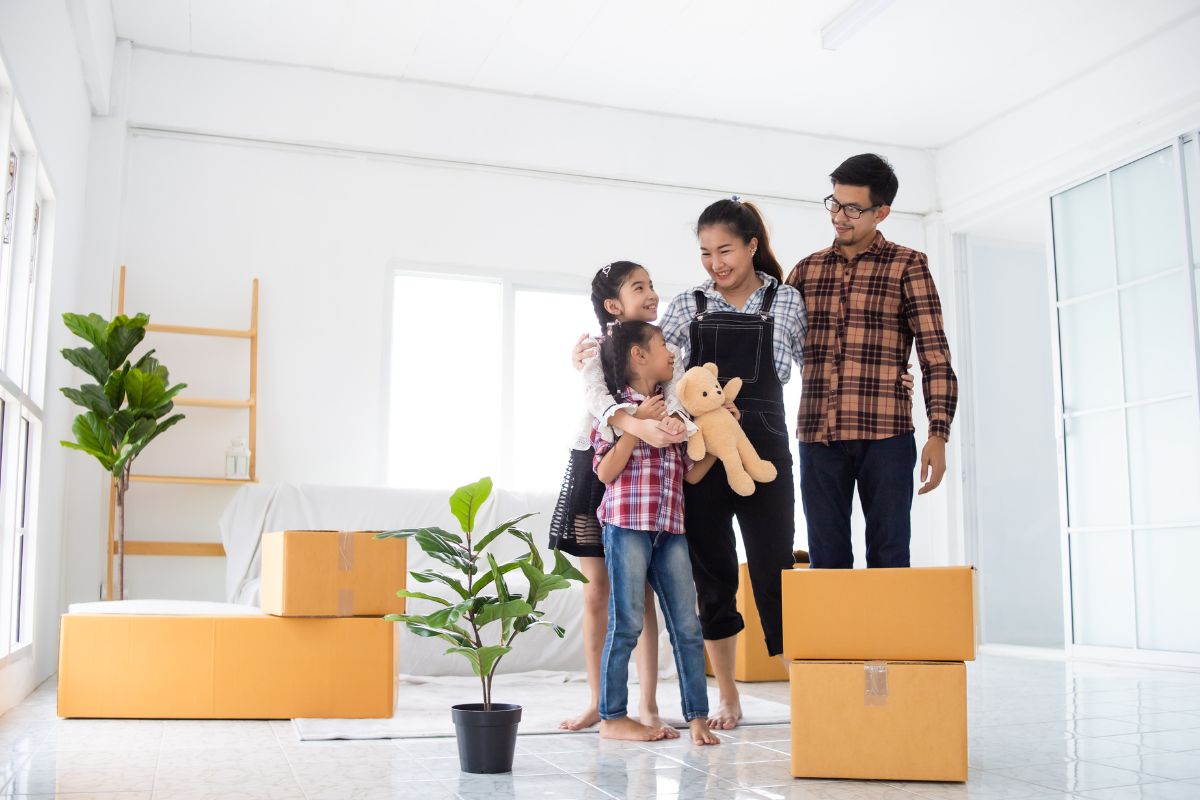 Carrier fan coil units vs. air handlers
An air handler is a component of a split heating or cooling system. An air handler promotes even and steady airflow, and it usually pairs with an outdoor heat pump or air conditioner.
Carrier uses the term "fan coil units" for its air handlers. The two terms are interchangeable and refer to the same HVAC component.
A Carrier air handler consists of four parts: a blower motor, a fan, a filter, and an indoor coil. For a more detailed look at air handler components and how they work, check out our best air handlers of 2022. 
Carrier models are installed indoors, as are many air handlers. One perk is that many Carrier air handlers are compatible with non-Carrier outdoor units. If you have a different brand, check the AHRI matchup to ensure that the total system is rated. If not, then the manufacturer may not honor a warranty because the indoor and outdoor units are not matched by AHRI.
Carrier could be a great option if you're in the market for an air handler but are happy with your current outdoor unit.
Connect with a local dealer to buy a Carrier air handler now 👩‍🔧
Get a quote
Carrier air handlers: what to consider before you buy
The six Carrier models may vary in price and technology, but features like a limited warranty come standard with every Carrier air handler.
ArmorTech™ coil protection
ArmorTech™ is Carrier's proprietary coating that covers the inner coil and prevents corrosion. With this coating, your coil has a strong defense against moisture, mold, and mildew. Plus, you may end up saving money with less parts replacements in the future.
You can add ArmorTech™ to any Carrier air handler for a more durable coil. We appreciate how any model can get this functional upgrade.
Warranty
Every Carrier air handler comes with a 5-year limited parts warranty. If you register your air handler online within 90 days of purchase, you'll get 10 years of parts insurance.
This warranty is not stellar by any means, but it's similar to other major brands like Trane. Note that the warranty does not include labor costs.
Blower motor speeds
Every Carrier air handler blower motor offers at least two speeds. Multi-speed motors can operate below 100% capacity and power output, helping you save on energy costs.
Carrier also makes air handlers with variable-speed blower motors. Variable-speed motors are more expensive than multi-speed motors, but are even more energy-efficient.
Puron® refrigerant
Refrigerant is the liquid that heats or cools your home. Puron® is Carrier's proprietary brand of R-410 refrigerant. It's chlorine-free, which means it doesn't deplete ozone like other refrigerants can.
Air handler sizes
Each Carrier air handler is available in multiple sizes. Air handler sizing is usually measured by power output in capacity or tons. Sometimes, air handlers are sized by British Thermal Units rather than tons. 12,000 BTU/hour is equivalent to 1 ton of output.
Carrier air handlers range from 1.5 to 5 tons of output. Your local Carrier dealer can help you determine what size air handler you need. The air handler must match the same size capacity as your outdoor unit, but the size of the system should be determined by a load calculation custom to your home.
Carrier air handlers: product lineup and details
Carrier divides its air handler model numbers into three price and performance tiers. The basic tier is called "Comfort," the mid-tier line is "Performance," and the premium line is "Infinity."
Each price tier includes two air handler models, so single-family homes have six options. Prices refer to a three-ton air handler.
Installing a Carrier air handler can cost anywhere from $1,200 to $2,000. Factors like location, climate zone, and unit size all affect the bottom line. While installation is admittedly pricey, trying to do it yourself is unsafe and may void your warranty. 
| Tier | Model number | Motor speed | Capacity (tons) | Cost (unit + installation) | Components warranty |
| --- | --- | --- | --- | --- | --- |
| Infinity | FE5 | Variable | 2-3.5 | $1,450-2,515 | 5 years (10 if registered within 90 days) |
| Infinity | FE4A | Variable | 1.5-5 | $1,335-2,400 | 5 years (10 if registered within 90 days) |
| Performance | FZ4A | Variable | 2-5 | $1,295-2,100 | 5 years (10 if registered within 90 days) |
| Performance | FV4C | Multi-speed | 1.5-5 | $1,225-2,165 | 5 years (10 if registered within 90 days) |
| Comfort | FB4C | Multi-speed | 1.5-5 | $1,150-1,685 | 5 years (10 if registered within 90 days) |
| Comfort | FX4D | Multi-speed | 1.5-5 | $995-1,355 | 5 years (10 if registered within 90 days) |
FB4C
The Comfort line is Carrier's basic and most affordable tier. The FB4C is one of two Comfort models, and it makes a great option for budget-conscious shoppers.
The FB4C is light on tech features, but that's to be expected with a basic model. More importantly, it is durable with a high-quality build. Reliability and lasting power can be a concern with some brands' basic models, but not with Carrier.
Another great perk is the fully insulated cabinet. The insulation prevents heat from escaping the unit, and it keeps you from hearing the roaring fan at full volume.
Plus, the multi-speed blower motor may save you on energy costs. The blower cycles between high and low speeds to optimize energy usage, so you can expect lower bills from the power company.
One key difference separates the two Comfort models. The FB4C has an aluminum evaporator coil, whereas the FX4D has a tin-plated copper coil. Aluminum is not as good at conducting heat, but it is more affordable than copper.
We'd recommend the FB4C to anyone looking for a budget model. The fully insulated cabinets stand out above the competition and are a testament to Carrier's focus on quality.
FX4D
The FX4D is the second of two models in Carrier's Comfort line. In terms of structure and features, there's little difference between the FX4D and the FB4C.
The FX4D offers lower noise levels than competing value brands, thanks to the fully insulated cabinet and five-speed blower motor.
The Comfort models also have different coils. This model uses a copper coil, whereas the FB4C uses aluminum. Copper is better than aluminum at transferring heat, but it's also more expensive to replace and is less common in modern heating and cooling systems.
If you're on the fence between the two Comfort models, we recommend the FX4D. This model has a slight edge over the FB4C in terms of energy usage.
According to Carrier, only the FX4D can raise your Seasonal Energy Efficiency Rating (SEER) by up to one point. You still can't go wrong with either Comfort model, as each offers long-lasting reliability and high quality for the price.
FV4C
The FV4C is one of two Performance air handlers. Carrier's mid-tier product line offers notable upgrades from the basic Comfort tier.
If you cycle through filters quickly, this model is perfect for you. With the FV4C, you can buy washable filters and rinse them off instead of re-ordering.
The FV4C can make your home feel more comfortable and less sticky, without compromising your favorite thermostat setting. The Ideal Humidity System senses your indoor moisture levels, then adjusts the fan and compressor settings to pull humidity from the air while keeping the temperature the same.
The main difference between the Performance models lies in their blower motor speeds. While the FZ4A has a two-speed blower motor, the FV4C has a variable-speed blower motor.
With a variable-speed fan, you'll get better humidity control and more consistent air temperatures. Between the two Performance models, we recommend the FV4C for optimal energy savings.
Note that the Ideal Humidity System requires a Carrier-brand humidity sensing thermostat and a Carrier air conditioner or heat pump. If you're looking to replace both your indoor and outdoor heating components, the FV4C may be right for you.
FZ4A
The FZ4A is one of two Performance-tier air handlers from Carrier. You get many of the same perks available with the FV4C, like washable filters.
This model is also great for bundling. When you pair the FZ4A with a Carrier air conditioner or heat pump, you'll always have optimal humidity levels with the Ideal Humidity Sensing system.
The main difference between the Performance models is the FV4C has a variable-speed blower motor, but the FZ4A blower motor only offers two speeds.
With a variable-speed blower motor, you get better energy efficiency and temperature control. Considering that both Performance models have similar price tags, we think the FV4C is the better option.
Consumer complaints about the FZ4A's noisy start-up and shut-down are another reason why the FV4C is our standout Performance model.
FE4A
The FE4A is one of two premium Carrier air handlers. This Infinity model can boost your home's energy efficiency with variable-speed blower motors. If you're a fan of whole-home smart technology, this is the Carrier line for you.
We love how the FE4A offers you flexibility in where to place your air handler. This model is the only multi-poise Infinity option, so you can place it horizontally or vertically. You can also choose the direction of airflow, offering an extra-customizable heating or cooling experience.
When paired with a Carrier air conditioner or heat pump, the FE4A is about 20% more energy efficient than the Performance line. This model is a great option for environmentally conscious consumers.
The Infinity air handlers can pair with other Carrier products like air purifiers and humidifiers. You can control each system separately, or sync them up, with a Carrier smart thermostat.
One drawback with the Infinity air handler is that it can be tricky to incorporate it into a pre-existing system. To add an Infinity air handler, your heating or cooling system has to be compatible with communicating thermostats.
If your system is not compatible with communicating thermostats, or you aren't looking to bundle with other Carrier products, we'd recommend the Performance line over the Infinity models.
FE5
The FE5 is the second model in the Infinity series. Just like the FE4A, it offers Infinity technology and can be bundled with other products like humidifiers and ventilators.
Plus, the variable-speed blower motor means you never have to worry about your air handler keeping you awake or interrupting your conversations indoors.
The main difference between these models is that the FE5 is only upflow/downflow compatible. You cannot place it horizontally, so we'd recommend the FE4A if you don't like the look of vertical orientation.
Contact a local HVAC dealer to find out which Carrier air handler works best for your home
Get a quote now
Carrier Comfort vs. Performance vs. Infinity Air Handlers
As you move from "good" (Comfort) to "better" (Performance) to "best" (Infinity), features and price also go up. We break down the features unique to each tier as well as the standard features Carrier offers.
All Carrier air handlers
Before we look at the differences between each tier, here is a look at what comes standard with all Carrier air handlers.
ArmorTech™ coil protection
Puron refrigerant
5-year parts warranty (10 if registered)
Fully insulated cabinet
Multi-speed blower motors
Performance Air Handlers
The middle tier of Carrier air handlers offers functional new features, like improved humidity control. Here are some features that become available in the Performance tier.
Ideal Humidity Sensing technology
Variable-speed blower motors
Infinity Air Handlers
The Infinity series consists of two premium models. Note that this is the only series compatible with communicating thermostats.
Variable speed, communicating blower motor
Infinity System compatibility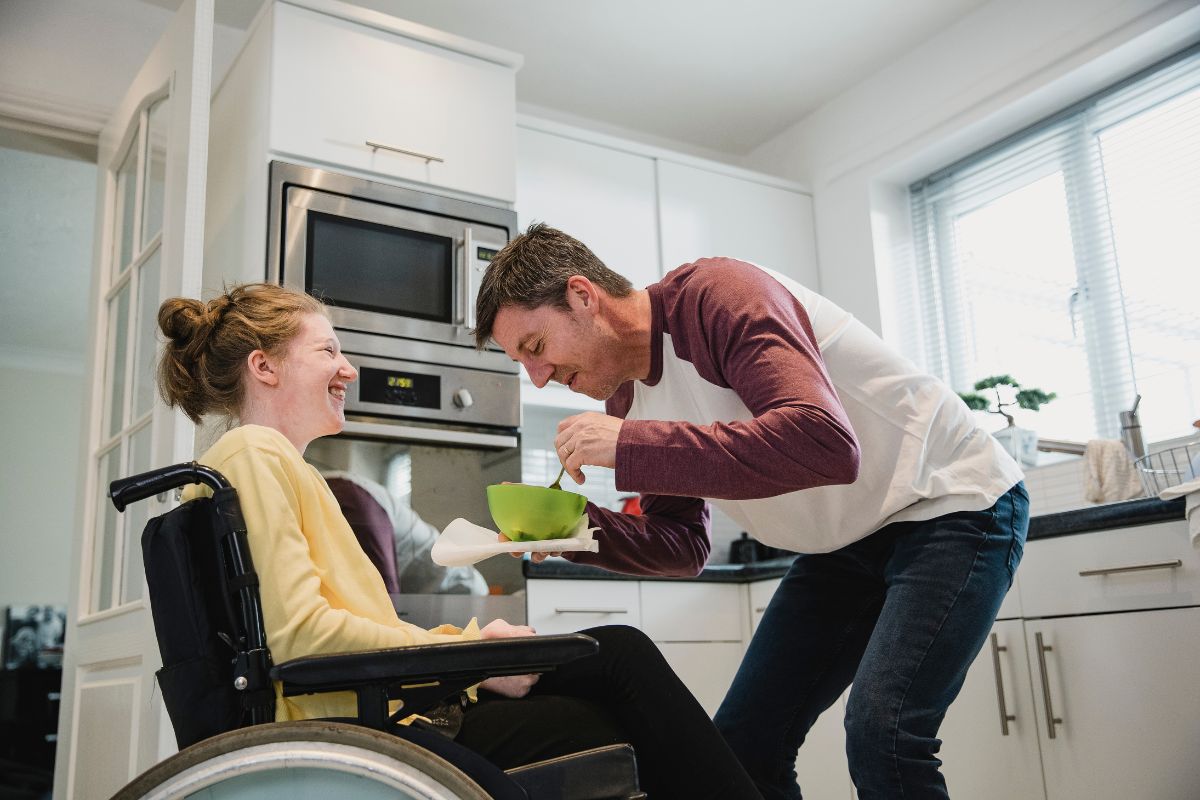 Carrier air handler vs. competitors
We appreciate Carrier's attention to detail and quality materials at every price tier. Some aspects of these air handlers leave a bit to be desired, though.
Pros
No single-speed blower motors, even in the value tier
Multiple models in each price tier
Ideal Humidity System technology keeps you comfortable at higher temperatures (Performance and Infinity lines only)
Cons
Infinity line isn't worth the price difference over the Performance line if you are satisfied with your outdoor unit or don't want a communicating thermostat
Hard to find the right size air filter from third-party brands
Shorter and more limited warranty than some competitors
Carrier air handlers vs. Lennox
While both brands offer great air handlers, Carrier is more affordable than Lennox. If you opt for a Lennox over a Carrier, plan to spend a few hundred to a thousand dollars more.
The brands have comparable warranties, except that Lennox's premium line guarantees 10 years of parts insurance without registration. Lennox outshines Carrier in terms of energy efficiency, but both brands make reliable, high-quality air handlers.
Carrier air handlers vs. Trane
Carrier and Trane are both reputable brands, and their air handlers are high-quality. These brands are also comparable in terms of unit and installation costs, with Trane being slightly more expensive.
The major difference between these brands is in their coils. Carrier uses a mix of copper and aluminum coils, whereas all Trane coils are aluminum-only.
Carrier air handlers vs. Goodman
Carrier is a premium brand, whereas Goodman is Daikin's value brand. While Goodman makes high-quality air handlers for the price, they are less energy-efficient and less reliable than Carrier models.
Even if you save money up front with a Goodman, you could spend more money on back-end repairs and replacement parts. For that reason, we recommend Carrier if you're back and forth between the two.
The air handler is like the heart of the HVAC system. When you have a high-quality air handler from Carrier, your home should feel cozier than ever.
We recommend Carrier air handlers to shoppers who love smart technology or who want to save on energy costs. All six models are built with your home comfort in mind. abcd
Not sure which air handler to choose? Let us help you. 
Connect with a technician now
Introducing
QuoteScore™Beta
---
Are you getting a fair deal?
Our independent team of HVAC industry insiders can score your quote
Learn More
Sharing your quote takes less than a minute