Lennox thermostat troubleshooting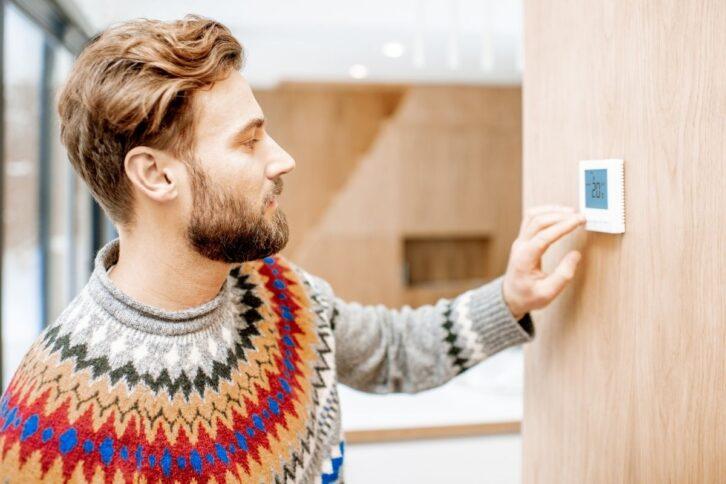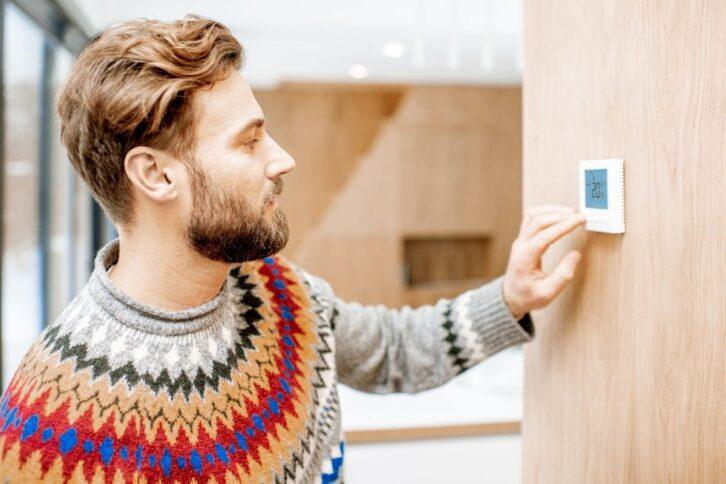 Your thermostat plays a vital role in the comfort of your home. It can be frustrating when it's not working, and you can't control the temperature.
Below, we've listed some of the most common thermostat problems and tips on fixing them. You may be able to get your system working with some DIY Lennox thermostat troubleshooting. Save yourself the bother and expense of calling a repairperson by trying these suggestions first.
Don't want to deal with DIY?
Lennox thermostat is not turning on
Make sure the power to the thermostat is on. Check your breaker box. If necessary, repair the turn the breaker back on. 
Change your air filters. You should switch them out regularly. You can order new filters on Amazon or pick them up at a store like Walmart or Home Depot. 
If your thermostat still isn't turning on, consider calling an electrician. Most of the time, this issue involves bad wiring. 
Room temperature is not matching thermostat settings
Open the cover to your thermostat. Dust inside and around it with a soft cloth or canned air. The sensors might not be dirty. 
Feel around your home for air leaks. If you feel a draft near windows or doors, repair it with weatherstripping. 
If you can access your ductwork, check for damage, clogs, or holes at joints. You can see inside some of your ductwork by opening your registers and looking in with a flashlight. Seal any holes with aluminum foil tape or sealant. If you can't access your ductwork yourself, consider hiring a duct cleaning service. 
If none of these Lennox thermostat troubleshooting tips work, consider calling an HVAC expert to take a look. 
Lennox iComfort thermostat is not connecting to a smart hub device
Reboot your Wi-Fi router. Check whether other devices in your home can connect to the network.
Check your iComfort thermostat. Make sure it connects to your Wi-Fi network and not another one nearby.
Try connecting again, but position the smart hub closer to the router.
If these actions don't help, contact a Lennox dealer for help getting your iComfort thermostat up and running.
Lennox iComfort thermostat is not properly connecting to equipment
Check the Lennox website to ensure your equipment is compatible with the Lennox iComfort. 

Currently, the Lennox SLP98V, SL280V, and EL296V furnaces are iComfort-compatible. The CBX40UHV and CBX32MV air handlers are as well. Other Lennox equipment can work with the iComfort smart thermostat with an equipment interface module. 

Turn off the electrical breaker to the thermostat and air conditioner if your equipment is compatible.
Turn the furnace power off. 
Turn the breakers back on. Turn the furnace back on. Wait five minutes. 
Go to the "setup" tab and perform the setup configuration again. 
Lennox thermostat troubleshooting resources
Lennox has a troubleshooting tool on its website that may help you identify and resolve issues with your thermostat. There's also a product literature look-up where you can read the documentation on your specific thermostat model. 
These Lennox thermostat troubleshooting resources can help you identify parts as you attempt to fix your system. They may also contain more ideas for potential repairs.
If you've tried all the ideas above and checked out Lennox's thermostat troubleshooting resources, it may be time to call a pro. Or, if you prefer, a technician can handle the troubleshooting for you.
Click below to connect with a local expert who can help fix your thermostat.
Thermostat broken?
Let us help you fix it!