Questions to Ask Your HVAC Service Provider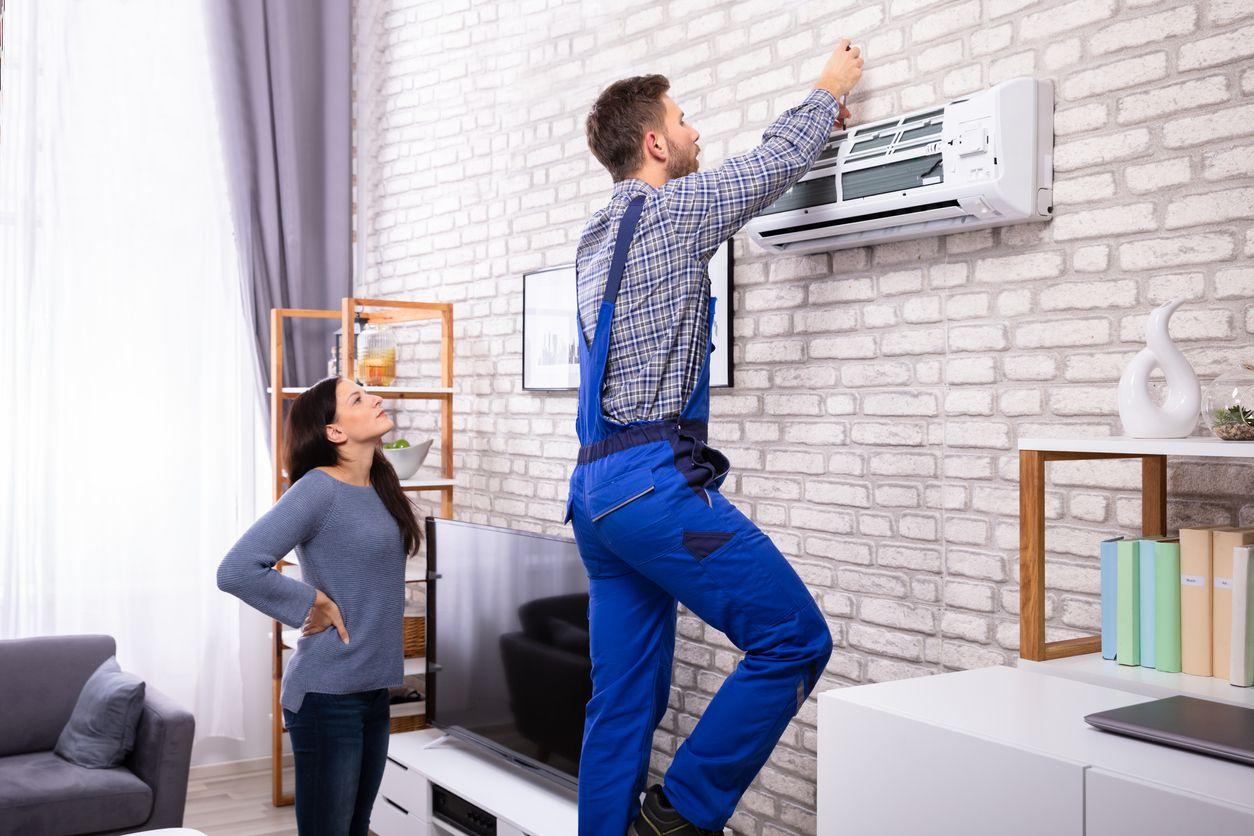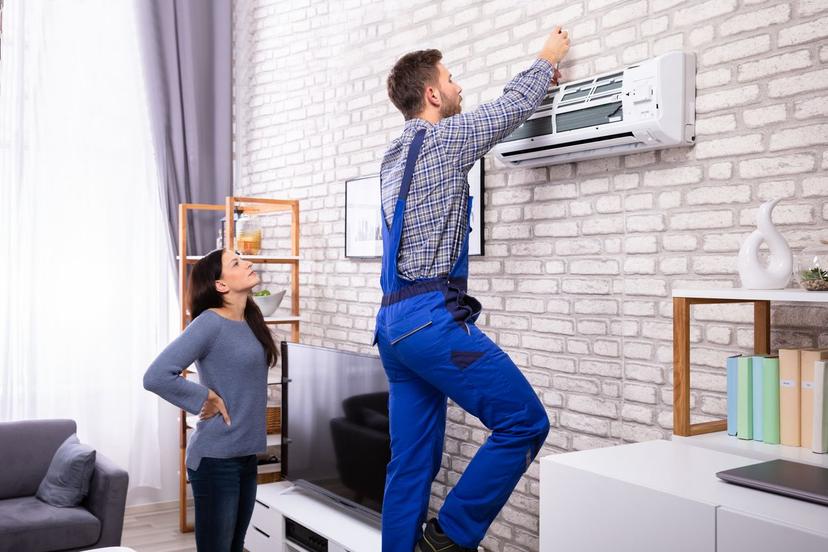 Following an unpleasant experience with an HVAC technician – where unclear communication resulted in excessive charges for a basic repair – Grace Parker learned the importance of asking questions during HVAC service calls.
"I ask about their licensing and certifications, which helped build trust," said Parker, a homeowner and marketing professional in the Reston, VA, area. "I also inquire about the different repair or replacement options available and their respective costs. This openness made me feel more comfortable and informed throughout the process."
For many homeowners, HVAC can feel complicated or intimidating, so receiving advice from a trusted advisor like HVAC.com can help you feel more prepared and educated for your next HVAC appointment.
What Questions Should I Ask an HVAC Technician During a Service Call?
As well as asking relevant questions, it's crucial to provide the HVAC company with as much information about the issue as possible to ensure a smooth process.
"Before the technician arrives, give them a general idea of the problem or concern you have with your HVAC system," said Justin Bohannon, owner of Affordable Solutions HVAC & Electrical in Bahama, NC. "This will help them focus their inspection and address your specific needs. Asking the right questions can make the process smoother and put you at ease."
Here are some questions to consider asking during your next HVAC appointment.
How do I know if I should repair or replace my HVAC system?
Determining whether to repair or replace your HVAC system can be a challenging decision. To make the best decision regarding HVAC repair or replacement, your technician should first consider the system's age, repair and maintenance history, and the severity and cost of the repair. Weigh the pros and cons of repair vs. replacement and what option suits your needs and budget.
What is the condition of my ductwork?
Ductwork plays a vital role in the proper operation of your HVAC system. If the ductwork is not designed or connected properly, you may have airflow or equipment problems. According to Energy Star, up to 20% of the air that moves through your ductwork can be lost through leaks, holes, and poorly connected ducts.
Ask your HVAC pro to inspect the condition of the ductwork. They can repair leaks to prevent air loss.
If you opt for replacing your HVAC system, consider replacing the ductwork as well depending on its condition.
How do I know if my system is not properly sized?
The proper sizing of an HVAC system, measured in tonnage, should be established through a professional load calculation. Factors such as square footage, ceiling height, building materials, and the number of windows and doors influence the required sized system for effective heating and cooling. Every contractor should run a load calculation before they recommend a replacement unit to a homeowner. An improperly sized heating and cooling system can cause serious issues, including higher energy bills, increased wear and tear, and premature replacement.
Are there local utility rebates or tax credits available with a system upgrade?
Many local utility companies incentivize homeowners to install more energy-efficient systems and smart thermostats. Your local HVAC provider should be aware of programs that you might benefit from when replacing your HVAC system.
If you're considering installing a heat pump, ask the technician about available tax credits and rebates. Through the Inflation Reduction Act, homeowners are eligible for a tax credit of 30% of the system purchase and installation cost of a new heat pump system, up to $2,000.
Even steeper heat pump incentives will be available through the High-Efficiency Electric Home Rebate Act (HEEHRA). Depending on your median income, some homeowners will be eligible for 50% or 100% off the purchase and installation cost of a heat pump, up to $8,000. In July 2023, the federal government began accepting applications from states for funding. Homeowners may be eligible for the rebates later in 2023 or in 2024.
What warranties does my system qualify for?
Standard HVAC system warranties generally span 5 to 10 years, covering key components like compressors and heat exchangers. Some HVAC companies offer extended warranties, covering parts and labor for up to 10 to 15 years or more. Warranty coverage varies based on the system's make and model, along with terms and conditions stipulated by the manufacturer or installer.
What should I expect during the installation of my new HVAC system?
Understanding the HVAC installation process at a high level provides valuable insight into what is included in the installation, its duration, and potential issues. Ensure the HVAC company you hire has insurance to cover unforeseen accidents or damage during installation.
What products or options do I have to improve my indoor air quality?
Poor indoor air quality can pose health risks, particularly for individuals with allergies, asthma, or other respiratory illnesses. If you face such conditions, frequently dust, or live with pets, you might consider exploring indoor air quality (IAQ) products or services. IAQ equipment including air cleaners and UV light options can help kill bacteria and remove unwanted particles from the air.
Humidity levels also play a critical role in your overall health and comfort. Indoor humidity levels should typically be between 30-50%. If you find that your home is too dry in the winter or too humid and sticky in the summer, ask about installing a whole-house humidifier and or dehumidifier. Unlike portable units, whole-house systems are installed directly into your HVAC system to provide coverage for the entire home.
Do you offer any solutions to control the temperature remotely or monitor energy usage?
Smart thermostats allow for remote control of your temperature via smartphone applications. Additionally, some manufacturers offer remote diagnostic products that allow you to receive proactive alerts and warnings to prevent costly repairs down the road. These devices can also monitor energy usage to show you when you're using the most energy so you can make necessary adjustments for increased energy savings.
Do you offer a maintenance program?
HVAC maintenance should be performed twice a year; once before the heating season and again before the cooling season. Regular HVAC system maintenance can extend the unit's lifespan and prevent major issues. Inquire whether the HVAC company offers a maintenance program, which often includes discounts on maintenance, scheduling reminders, priority service, and repair discounts. Some HVAC companies include complimentary maintenance about six months after installing the system.
"By asking these questions and providing relevant information, you can promote effective communication with the HVAC technician and ensure they have a comprehensive understanding of your needs," Bohannon said. "This can lead to a smoother inspection process and a more reassuring experience as a homeowner."